As the new academic year begins, here is some news from around campus you may have missed over the summer break.
Linda Mills becomes NYU president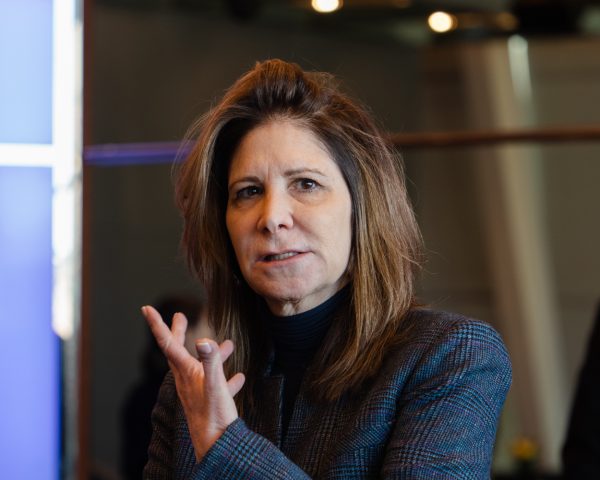 Longtime NYU administrator Linda Mills assumed her position as the university's 17th president on July 1, succeeding Andrew Hamilton — who held the position beginning 2016. In a July 6 email to the NYU community, Mills said she has been taking input from the university community to inform her presidency.
"While there were other compelling themes — and a healthy list of issues to prioritize as well as systems and processes that need fixing — the sum of what I heard was a belief that we could transform NYU from being extraordinary in its parts to a whole that exceeds all expectations," Mills wrote in the email. "We can do this because we are already on this path. The examples abound and we will build on them."
At the start of the academic year, Mills also gave her first-ever Presidential Welcome speech to first-year students at Radio City Music Hall. She encouraged students to take advantage of the opportunities that NYU offers and connect with new people on campus.
"Over the last few months, I have had the opportunity to meet with so many members of our diverse and dynamic community," Mills said in a July statement to WSN. "I'm looking forward to sharing what I heard, and the important lessons that I learned."
Supreme Court overturns affirmative action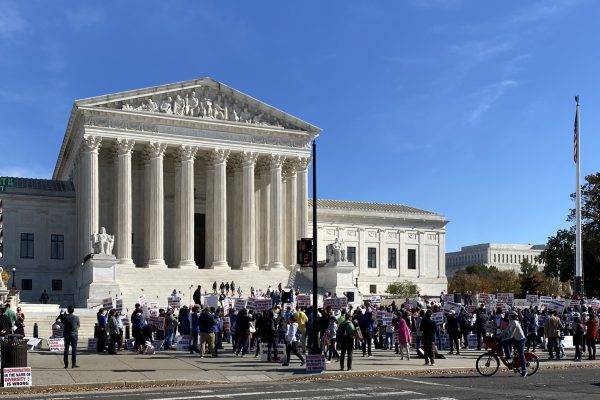 The U.S. Supreme Court overturned race-sensitive college admissions practices, more commonly known as affirmative action, in a June 29 ruling — which was met with disappointment among NYU leadership. 
In an emailed letter, Mills, Hamilton and Interim Provost Georgina Dopico reassured the university community that the administration will continue to promote diversity on campus. The two cases included in the Supreme Court decision, one involving Harvard University and the other the University of North Carolina at Chapel Hill, were filed back in 2014 by Students for Fair Admissions. The nonprofit argued the consideration of race in the college admissions process disadvantaged white and Asian American students at UNC-Chapel Hill and Asian American students at Harvard.
Domingo Morel, a professor at the Robert F. Wagner Graduate School of Public Service, said that university administrators would need to find new ways to promote diversity on campus back in July.
"Although we should be concerned about the potential implications of the affirmative action ban, we, as faculty, students, staff and administrators, do not have to accept any reality where the ability of Black, Latinx and other students of color to get accepted to our university is limited," Morel told WSN earlier this summer. "It just means we have to be more active, vocal and imaginative to ensure that we continue to accept students of color, and indeed increase the number of students of color at NYU."
NYU announces tuition hike for 2023-24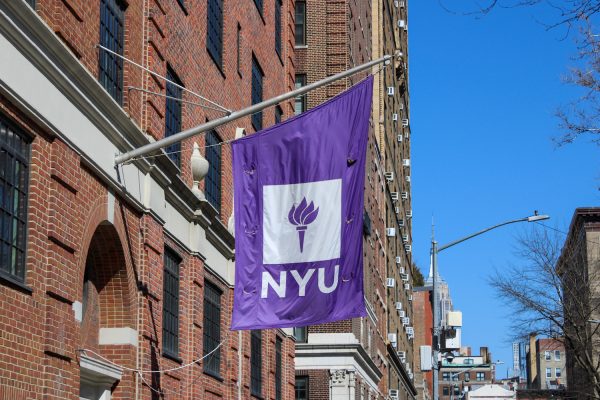 The university announced that it will raise tuition for the 2023-24 academic year by 3.6% in a June email to students, citing salary increases for faculty and staff, among other reasons. 
The email — which was signed by Hamilton, Dopico and Executive Vice President Martin Dorph — also broke down the university's $4.1 billion budget for the coming academic year, and projected that the growth in the university's expenses will exceed the growth of revenue.
In a statement to WSN, NYU spokesperson John Beckman said that over half the university's budget comes from tuition dollars, meaning that changes to the budget often affect the cost of admission. He added that the budget for financial aid will also increase to reflect the new cost of tuition. 
Beckman clarified that while the rate of growth in expenses is projected to exceed the rate of the growth of revenues, expenses for this coming academic year will not surpass revenue. 
"The language, I grant you, could have been clearer. Nonetheless, it's not a development that the University is eager to see," Beckman said. "That is why the budget office has set savings mitigation targets for schools and administrative units for fiscal year 2024. But, bottom line: take heart, insolvency is not looming for NYU."
NYU to make Long Island School of Medicine tuition-free after $200 million donation
This July, the NYU Long Island School of Medicine received a $200 million donation from NYU Langone Health namesake Kenneth Langone and his wife, Elaine Langone. The couple's donation will allow the Long Island school to guarantee full-tuition scholarships to all students, regardless of merit-based or financial aid. This is similar to the NYU Grossman School of Medicine, which announced it would provide full-tuition scholarships for all admitted students in 2019.
The donation renamed the Long Island school the NYU Grossman Long Island School of Medicine. It was named after NYU Langone CEO Robert Grossman, where the already existing Grossman school in Manhattan also gets its name. Both the new name and the donation were announced at the school's annual White Coat Ceremony, in which students receive white coats to symbolize the start of their medical education.
"Our goal has always been to offer exceptional opportunities to the most talented students," Grossman said in an NYU Langone press release. "The focus on primary care at NYU Grossman Long Island School of Medicine also allows them to meet a critical need in our local communities and have a real impact."
NYU Langone sues competing hospital over use of color purple in advertising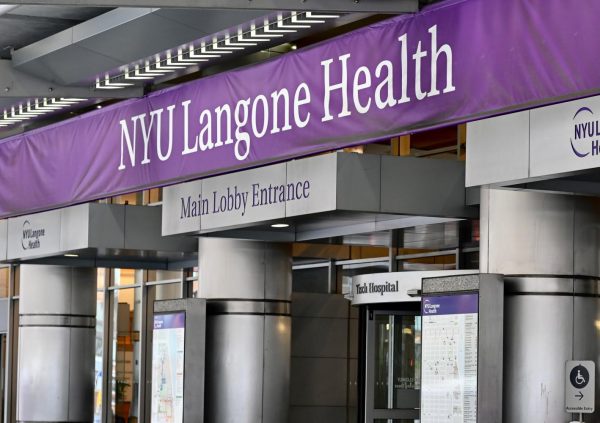 This June, NYU Langone sued Northwell Health for allegedly deceiving patients and consumers  by copying its advertising and marketing campaigns, including by using a shade of purple similar to NYU's. Steve Ritea, a spokesperson for NYU Langone, claimed that Northwell intended to confuse patients through its choice of fonts, layouts and color schemes in advertisements.
"This is not a fight over a color," Ritea wrote to WSN. "This is an effort to protect our widely recognized brand and the exceptional care associated with it. It's no coincidence that this shameless mimicry began as NYU Langone substantially grew on Long Island, posing a perceived threat in the region."
According to NYU Langone's complaint, Northwell's "Confusingly Similar Advertising" is a means to "trade off the good will and reputation" of the hospital. Northwell filed a motion to dismiss the lawsuit on Aug. 8, and the case has been pending since. 
In a statement to WSN, Northwell spokesperson Barbara Osborn said that NYU Langone does not own a trademark registration for any shade of purple for health care services and accused the hospital of "cherry-picking" certain parts of Northwell's advertising to make false claims. 
"Northwell has a history of using a variety of fonts and colors from our copyright-protected Northwell 'Constellation' logo along with showcasing our accomplishments in research, education and clinical excellence to differentiate ourselves from others in the markets," Osborn wrote in the statement. "We are eager to learn of the court's decision."
Contact Adrianna Nehme, Bruna Horvath, Krish Dev, Maisie Zipfel and Yezen Saadah at [email protected].