NYU president Linda Mills greeted thousands of first-year students on Tuesday, during her first-ever Presidential Welcome speech at Radio City Music Hall. 
Mills hosted students in two events throughout the day, one at 9:30 a.m. and another at 2 p.m. The biannual tradition, complete with musical numbers and crafty sets, is many students' first introduction to the university.
"Every single day at NYU, you will learn something new," Mills said at the first event. "That's where our size benefits us. It's so important to use each and every one of those opportunities to meet somebody, to listen differently and to have the opportunity that you wouldn't otherwise have."
The actors in the university's "Reality Show," — a musical comedy sketch written and performed by students each semester — welcomed Mills into a set resembling a dorm room onstage. The performers then asked her questions about her new role, her favorite spots on campus, her go-to pizza places and her life before becoming NYU president.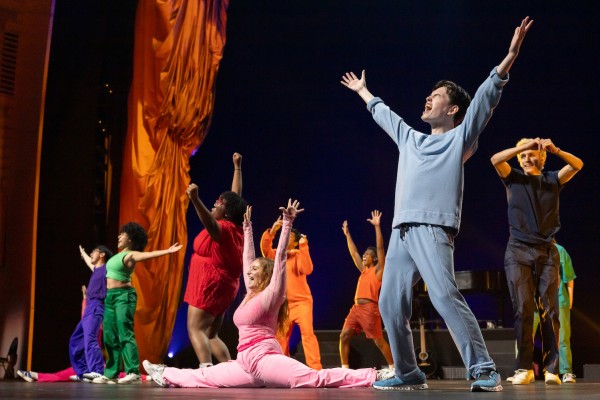 Kiandra Alverio, a first-year who attended the second event, said that the casual conversations with Mills on stage helped make the president feel more relatable and in touch with the university community.
"I can't speak for any other colleges or universities, but knowing that the president is very involved with the university is reassuring that I'm in the right place," Alverio said.
Deans from each of NYU's schools were also present in the audience to welcome new students. In an interview with WSN, Tisch dean Allyson Green said she is looking forward to seeing Mills take on her presidency. 
"It's exciting to have a new leader — a new woman leader — and to figure out where we're headed next," Green said. "It's already a great university and she'll be using that momentum to keep us going." 
Mills became university president on July 1, succeeding Andrew Hamilton, who served as the university's head for eight years and announced he'd be stepping down last April. Before taking on her role as president, Mills was a part of NYU's administration for 24 years, and was one of the originators of the "Reality Show" when it began in 2004.
Interim provost Georgina Dopico then joined Mills onstage, where she advised students to embrace change and explore study away and internship opportunities on campus and in the city. 
"Four years from now, every one of us will be a different person than we are today," Dopico said. "Transformation is also not a single event that happens to us. We're transformed in myriad small ways every day, each time we open up to something new."
Ryan Carney, the university's recently elected student government chair and a first-year graduate student, also spoke at the event. He told the audience about his experiences during his undergraduate years at NYU, including exploring different majors and studying abroad in Madrid. 
"It's all of you, especially all these performers on the stage, that makes NYU so special," Carney said. "All of you are so talented and exceptional in your own way."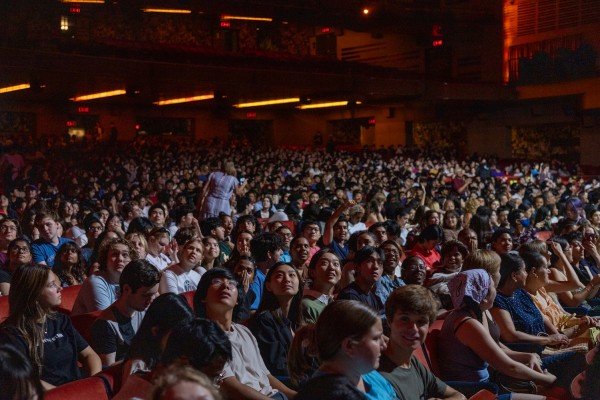 Contact Bruna Horvath and Krish Dev at [email protected].