Hotels serve as residence halls this fall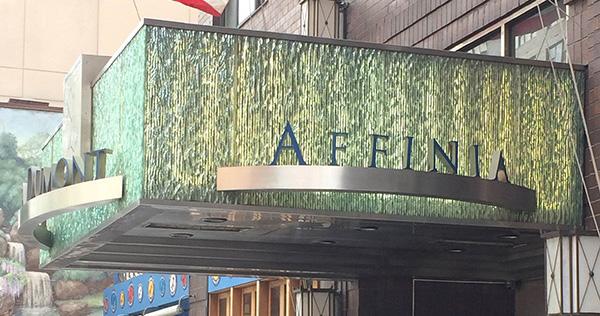 As a result of NYU's ongoing renovations at Hayden residence hall, the university has contracted a number of rooms in the Affinia Manhattan, Affinia Shelburne and Affinia Dumont Hotels for the Fall 2014 semester. The hotel rooms were only made available to upperclassmen students.
Students were first allowed to move in on Aug. 31 and will have to move out by Dec. 20.
 According to the NYU website, students in the Affinia Hotels are offered shared studio suites for two people, which include two beds, one desk, one dresser and a shared closet.
 Meghana Pakala, a Stern sophomore living at Affinia Dumont, said she has felt a change in the sense of community.
"The biggest difference is definitely being surrounded by people that aren't students and not having any sort of floor community," Pakala said.
Rohan Makle, an LS sophomore living at Affinia Dumont, noticed the quiet environment the hotel offers.
"All around it's been quieter, but other than that there that have not been too many differences," Makle said.  
Despite the fact that Affinia Hotels are farther away from campus, residents are not offered shuttle bus services. To make up for the hotel's inconvenient location, residents are given unlimited MetroCards.
"The MetroCard is fantastic but having unlimited rides has made me so lazy," Pakala said. "I've been taking the bus to Gramercy, which is barely 10 blocks away."
 CAS sophomore and resident of Affinia Manhattan Steven Nelson said while living in the hotels has been a more luxurious living experience than a typical dorm, there are still some problems. 
"There have also been a lot of disadvantages that I didn't see coming," Nelson said.  "We only have one desk, there is very limited storage space and the hotel is located right next to a fire station, so we get plenty of sirens throughout the day."
Abraham Rodriguez, the guest experience coordinator at Affinia Dumont who is in charge of the NYU group, said hosting many students is a new experience for the hotel staff.
"We've had [sports] teams … and even for NYU, for the hospital, since they're close we help them out for rooms," Rodriguez said. "But I don't think we've ever had students before as a dorming situation."
 Regarding the problems that may come up with students, Rodriguez appears reassuring.
"We don't foresee any problems because NYU students are already informed of all the policies and details," Rodriguez said.
The residence hall staff has not yet responded to a request for comment. 
A version of this article appeared in the Tuesday, Sept. 2 print edition. Email Marita Vlachou at [email protected].
About the Contributor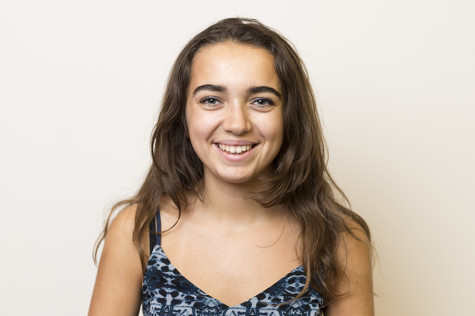 Marita Vlachou, Deputy Managing Editor





Marita Vlachou is a junior at the College of Arts and Science studying Economics and Journalism. She is currently the Deputy Managing Editor...