Top 5 News Stories This Spring
As the school year draws to a close, WSN takes a look at some of the most impactful events that took place on campus during the spring semester.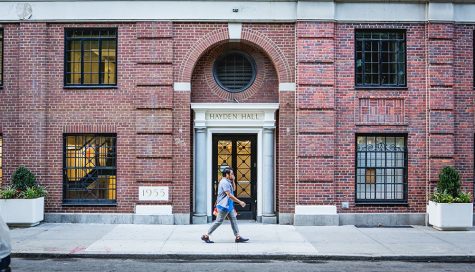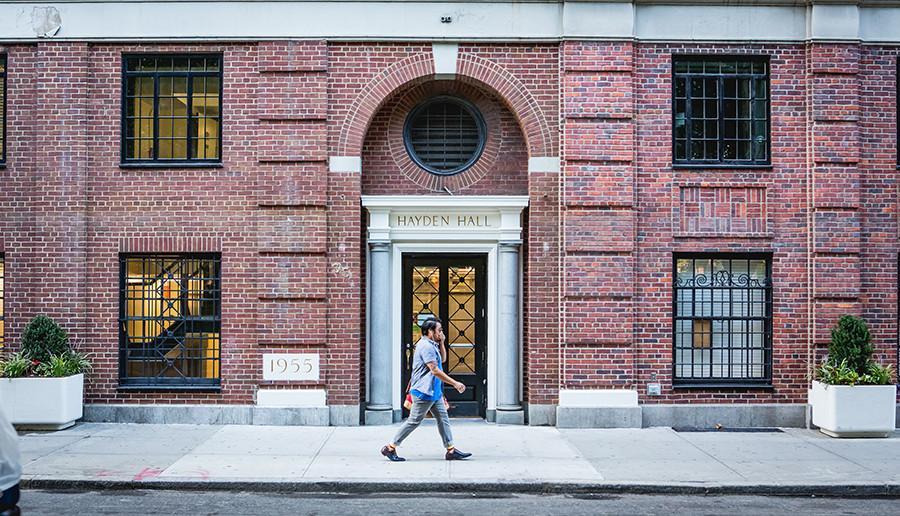 Jake Quan
Hayden Renamed to Lipton Hall
March 22 — The university officially confirmed that Hayden Residence Hall will be renamed to Lipton Hall this June. The change honors NYU School of Law alumnus Martin Lipton, who now resides as chairman to the Board of Trustees. As the second name change of an NYU institution this academic year, students hope that its dining hall cookies don't change along with the building's title.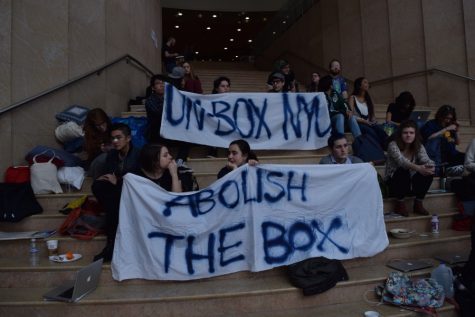 Anne Cruz
IEC's 36-Hour Sit-In at the Kimmel Center
March 25-26 — The Incarceration to Education Coalition occupied the Kimmel Grand Staircase for 36 hours to draw attention to their Ban the Box initiative. The IEC demanded that the university take action to remove the box on its undergraduate Common Application that requests potential students to disclose prior criminal history and disciplinary action. On April 25, the IEC met with President Hamilton to discuss how the movement would move forward — a demand granted during their sit-in.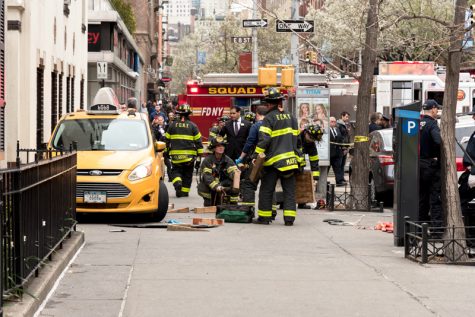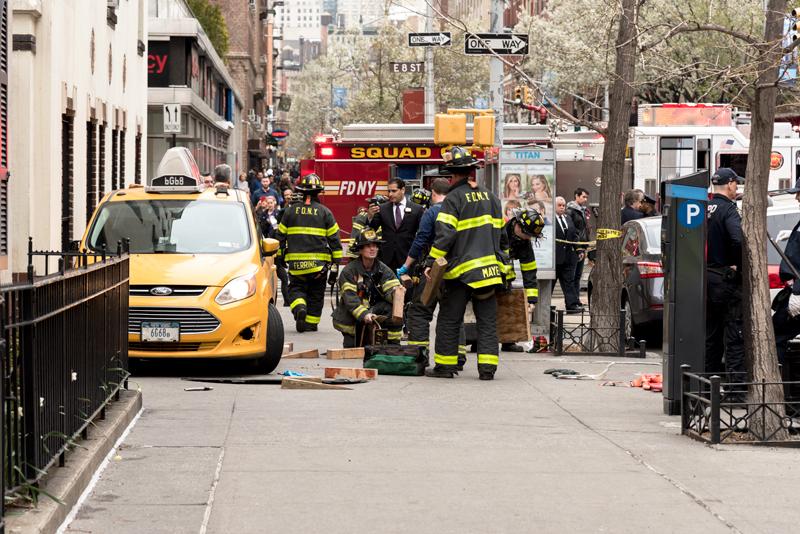 Hannah Shulman
Taxi Hits Woman Outside Weinstein Hall
April 7 — A woman was struck by a taxi on the sidewalk near the intersection of University Place and 8th Street, just outside of Weinstein Hall. Some witnesses reported that the incident was caused by brake failure, though this was never confirmed. The NYFD was first to arrive on the scene and immediately evacuated the victim.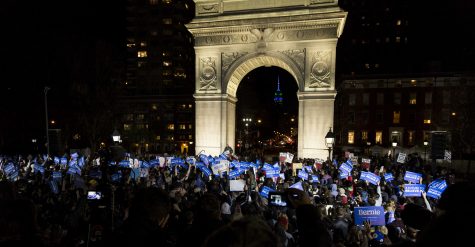 Anna Letson
Bernie Sanders Came to Washington Square Park
April 13 — Democratic presidential candidate Bernie Sanders spoke at a rally of more than 27,000 people in Washington Square Park. The Vermont senator was introduced by a variety of celebrities, including a performance by Vampire Weekend. The event followed a voter-registration drive in support of Sanders led by Danny DeVito and Susan Sarandon a few weeks prior. Sanders addressed topics of particular interest to the youthful crowd in preparation for the New York Primary on April 19.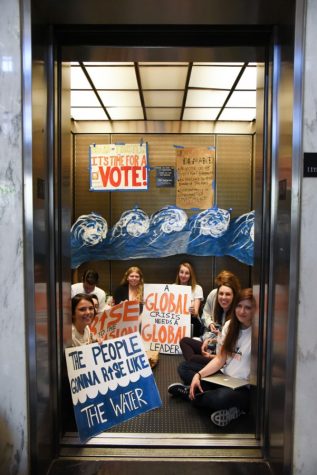 Hannah Shulman
Divest's Occupation of the Executive Elevator in Bobst Library
April 18 — NYU Divest organizers occupied the administrative elevator in Bobst Library for more than 33 hours. The sit-in was in response to the university's failure to grant the organization a meeting with the full Board of Trustees, a demand promised to them by former President John Sexton. Presidential candidate Bernie Sanders tweeted a statement of support to the group and their cause midway through the occupation. While 18 students remained overnight in the library, the occupation ended the following afternoon after university administrators informed the students they would face immediate suspension if the protest continued.
A version of this article appeared in the Monday, May 1 print edition. Email Lexi Faunce at [email protected].