Winter break recap: What happened at NYU while you were gone
The fibs of a Congressman, a former NYU administrator commits fraud, the new billion-dollar building, and all the other news you missed.
As students return to campus for the start of the spring semester, here is some of the news you may have missed over winter break.
Former NYU finance director indicted after embezzling millions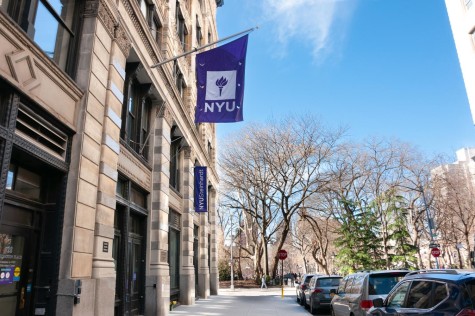 Cindy Tappe, a former director of finance and research at NYU, was indicted on Dec. 19 for a six-year-long scheme in which she defrauded the university of over $3 million. Tappe left NYU in 2018 to work as an administrator at Yale University's School of Medicine, but was fired on Dec. 22 after the charges became public. 
Tappe worked at a nonprofit within the Steinhardt School of Culture, Education and Human Development called the Metropolitan Center for Research on Equity and Transformation of Schools. In her position, she diverted grant money from the New York State Education Department that was intended for women and minority-owned businesses to her own pockets.
Suspicion of Tappe's fraudulent activities first arose in 2018 during the implementation of a new electronic payment system, which led to an investigation that exposed her crimes. Tappe allegedly used $660,000 of the funds for personal expenses, including an $80,000 pool at her Connecticut residence. She has been charged with money laundering and grand larceny, as well as two counts each of falsifying business records and offering a false instrument for filing — a felony.
"We are deeply disappointed that an employee abused the trust we placed in her in this way, and we are pleased to have been able to assist in stopping this misdirection of taxpayer money," said university spokesperson John Beckman at the time of the incident.
Intruder enters NYU Law dorm using fake university ID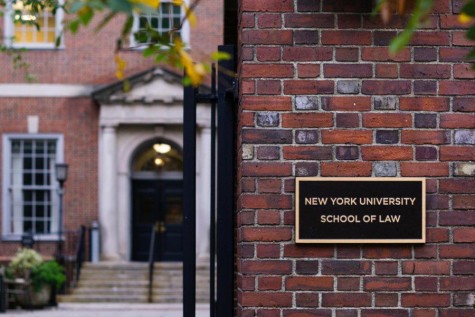 Last December, an unidentified individual using the alias Yuriy Brovdi accessed NYU Law's Hayden Hall dorm using a fake NYU ID. According to university spokesperson John Beckman, the ID used to access the building was fraudulent, but resembled one typically used to access residences.
NYU's Campus Safety department was not notified of the incident until at least one day later, prompting NYU Law to open an investigation into the communication practices between the school and the department.
The university did not alert students about the intruder despite growing safety concerns about a string of trespassing incidents at Alumni Hall, Coral Tower, Third Avenue North, Lafayette Hall and Rubin Hall. NYU president Andrew Hamilton ordered a full-scale review of the university's safety protocols and procedures after the incidents, resulting in an increase of Campus Safety personnel in residence halls and security cameras.
NYU finds a mention in Rep. George Santos' nexus of lies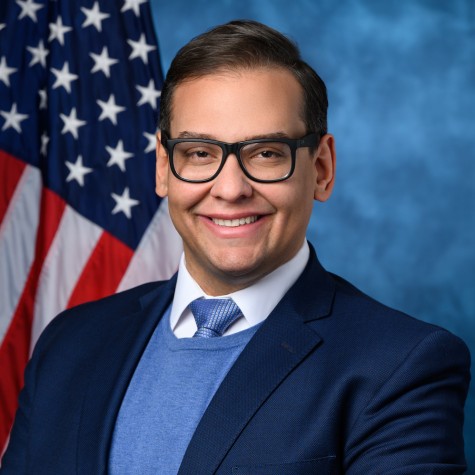 A New York Times investigation in early January found that Rep. George Santos, newly elected to Congress, lied about attending NYU and made other false claims about his background. His resume, which was published by the Times on Jan. 11, claims that he earned a MBA in International Business at NYU in 2013. University officials have said that there is no record of this. Santos later admitted to the report's findings.
His resume claims a GMAT graduate school entrance exam score of 710 — a high score. The GMAT is a standardized test accepted as part of applications for entry into a number of graduate management programs, including MBA programs at NYU.
In a 2020 podcast interview, Santos claimed to have graduated from NYU with no student debt. 
"It's hard work, you gotta do it," Santos said in the interview. "Nothing comes for free, nothing in life is free, and the harder you work for something — the more you want it, and the more you want it — the more rewarding it is. I hate looking at youth today and see them sitting on their behinds and acting like, you know, 'ugh this is so hard.'"
Swipe it Forward to return early next month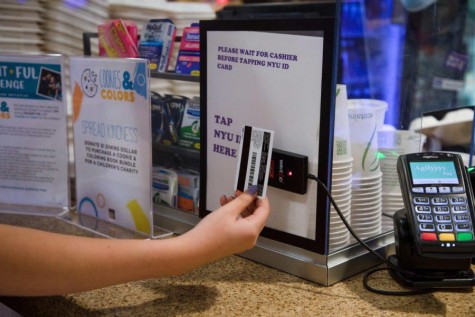 Swipe it Forward, the Student Government Assembly's meal swipe donation program, is returning this semester on Feb. 7, with donations having opened Jan. 24. The program will include nine dining halls — Marketplace at Kimmel, NYU Eats at Lipton, NYU Eats at Downstein, Kosher Eatery, NYU Eats at Third North, UHall Commons Café, 18 Below, the Palladium dining hall and Jasper Kane Café at the Brooklyn campus. There are now four more dining halls included in the program than last semester.
Meal swipe donations will also move to an electronic collection and redemption system this semester, and donations will be pooled instead of separated by dining hall as in previous semesters. Ron Hall, the chair of NYU's student government, said the new changes to the program are meant to reduce hurdles to donating and redeeming meal swipes for students.
"Long term, we're really thinking about how can we set up this program for success in meeting students' needs," Hall said. "The big focus for this semester is continuing that work and thinking, 'what does Swipe it Forward look like in three, four, five years.'"
The long-awaited opening of the Paulson Center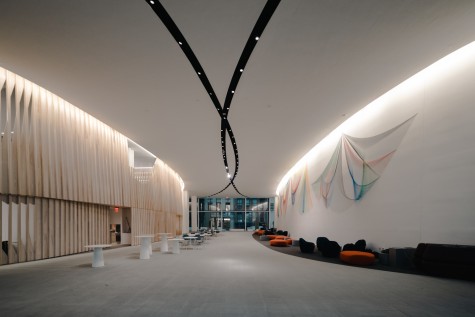 NYU's largest building, the 735,000 square foot John A. Paulson Center — or 181 Mercer, as it was known before the university announced it would rename the building after a $100 million gift from hedge fund billionaire John Paulson — opened last week after seven years of construction, adding more classrooms, student residences, common areas and faculty apartments to campus. Plans for the building were first proposed in 2007, and its construction has been marked by delays and criticism from the local community.
Paulson's 58 classrooms and three residential towers have already opened, and other student spaces — including a pool, four basketball courts, three theaters and an ensemble practice room — are set to open later in the semester. The building also includes new spaces for the Tisch School of the Arts and the Steinhardt School of Culture, Education, and Human Development.
"Our architects worked in conjunction with them to make sure that every system that they wanted — or anything new that they wanted to explore — was integrated," said Andre Pause, the graphics manager at Davis Brody Bond, an architecture firm that helped to design the building. "In some ways, the buildings are designed as much by Tisch and Steinhardt as they are by us."
The $1.2 billion building was first proposed in 2007 as part of the university's since-altered NYU 2031 expansion plan. The original plan comprised four buildings on the two "superblocks" surrounded by Mercer Street, LaGuardia Place, West Houston Street and West Third Street over the span of 20 years, and would have cost an estimated $6 billion. The Paulson Center is the only building of the four that has been built.
Contact Adrianna Nehme, Bruna Horvath, Carmo Moniz, Tori Morales and Yezen Saadah at [email protected].