Rubin Will Cool Down — In Three Years
Rubin Residence Hall has become a joke among first-year NYU students for being the hottest dorm in town. However, according to a recent article in The Chronicle of Higher Education, the Fifth Avenue dorm will install air conditioning in three years.
This news comes soon after a heat wave hit New York City on first-year students' third night at NYU, which prompted some Rubin residents to sleep on cots in the building's air-conditioned first and second floors on the night of Aug. 28. Some students were even displaced to nearby residence halls for the evening.
The heat was unrelenting last week, with temperatures in the past several days peaking in the mid-80s and low-90s. Without air conditioning in their rooms or cots to sleep on in cooler rooms, many students instead had to make do in their stuffy, hot rooms or get creative.
"This week, many people slept in their rooms," GLS first-year Era Gjonbalaj said. "There were no more cots this week, but my group of friends and I slept down in Rubin's black box theater on the floor. There's strong air conditioning in there and we all had big slumber parties with snacks and movies, even though classes started."
But not all students wanted to sleep in a room full of strangers.
CAS first-year Joshua Jeffers slept in his dorm despite the heat because he did not want to sleep around unfamiliar people.
"This past week got really bad at times," Jeffers wrote in a text to WSN. "I remember instances where I would walk into my room and feel dizzy even when sitting down, so I spent most of my free time in the lounge. We have two now three fans in our room, but it typically wouldn't make our room cool, just manageable to be in."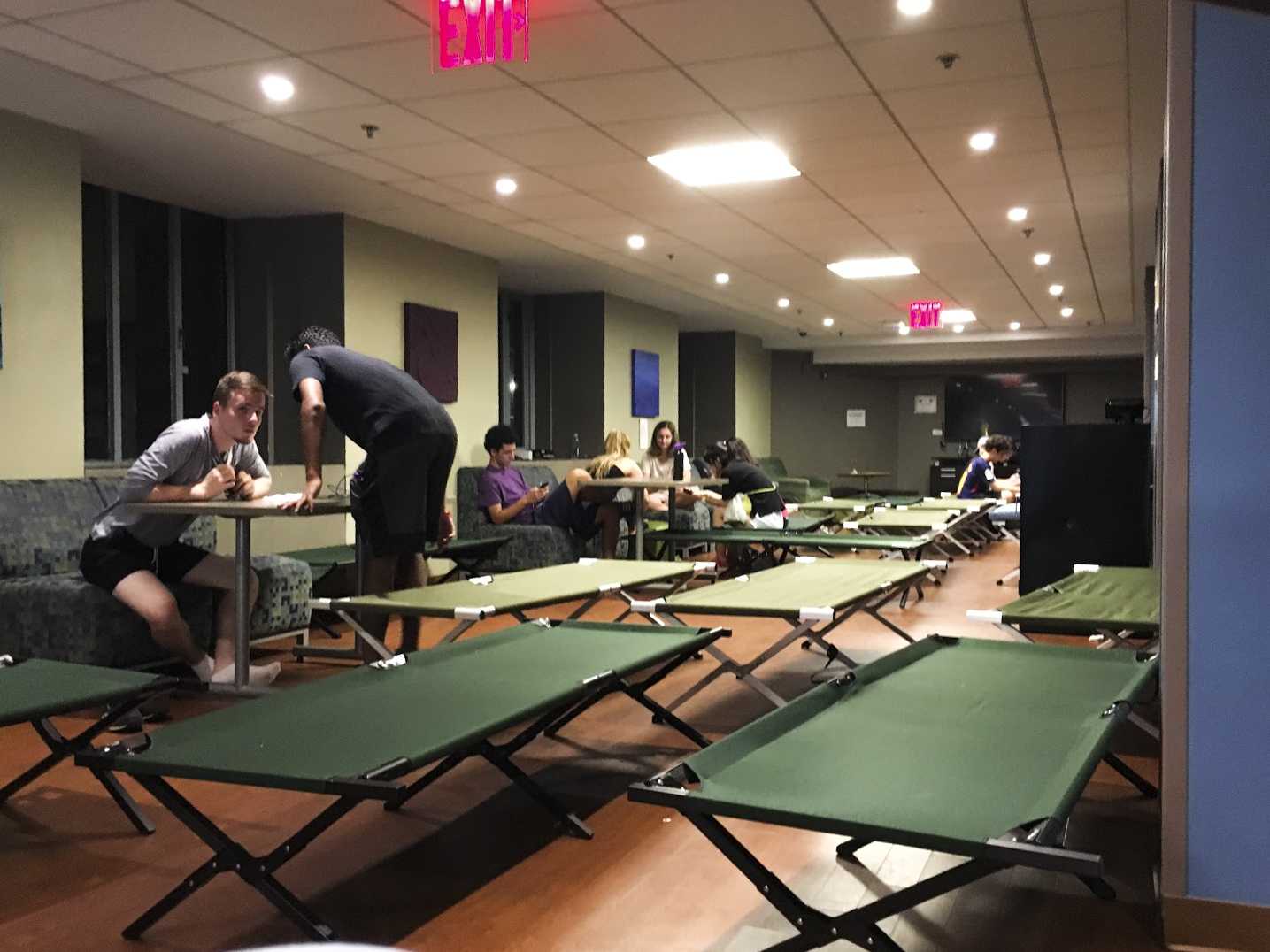 Other universities have felt the heat as well. Students at Barnard College were recently hospitalized due to heat-related health issues. Seven out of 12 of Barnard College's residence halls lack air conditioning.
Although the majority of the school year takes place during cooler climates, September and May are infamously hot for Rubin's AC-deprived residents. However, future NYU students in housing may not have to suffer through the heat.
In an email to WSN, Beckman explained that once NYU opens the 181 Mercer Building, which will include housing, among other things, they will have the opportunity to renovate Rubin. Slated for late 2021, the renovation's priority would be energy efficiency and sustainability, but air conditioning would certainly be included.
"With respect to Rubin — when the 181 Mercer Building (which includes several hundred rooms of student housing) opens in 2021, that will enable us to close Rubin for a period to do a major renovation, including adding AC."
Though most students were happy to hear of the building upgrades, the installation of air conditioning might have some unintended negative consequences. Some students worry that renovation might make the dorm more expensive for future students.
"That might mean that the most affordable dorm becomes just another dorm with its lowest price rising up to the $12K level," CAS first-year David Velasco told WSN.
A version of this article appeared in the Monday, Sept. 10 print edition. Email Victor at [email protected].