Improvements to Hayden will begin next year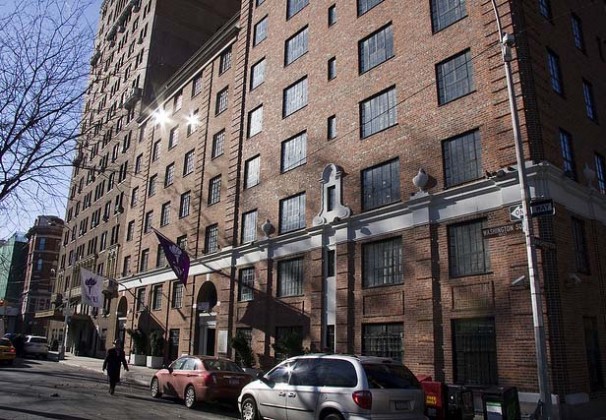 Hayden residence hall will see some improvements in the near future. Renovations for the freshman dorm will begin after the student commencements end in 2014 and finish in May 2015.
A former hotel first constructed in the early 20th century, the hall houses 700 first-year students each year. The refurbishments on every floor will include the installation of sprinklers, the repair of plaster walls and new bathrooms, windows and floors. The lounges and offices in the building will also be updated.
Students will not be living in the residence hall during construction, but the dining hall will remain open.  The university is in the process of determining how to replace Hayden beds for the 2014-15 academic year, university spokesperson Philip Lentz said.
Lentz also said the building is landmarked, so any renovations must be approved by the NYC Landmarks Preservation Commission before NYU can proceed with any construction.
LPC issued a permit on March 29 for the current repairs of the elevators in Hayden, but the upcoming renovations require new permissions.
The application for the major renovations has not yet been submitted to the commission.
A version of this article appeared in the Thursday, May 2 print edition. Nicole Brown is investigative editor. Email her at [email protected]