If you couldn't tell, we had a little trouble coming up with a theme for this month's staff recs. November is a strange month, awkwardly sandwiched between two of our favorite holidays — Halloween and Christmas. Who would actually be itching to read Thanksgiving-themed recommendations? So, we at the Arts Desk decided to expand on one of the holiday's motifs — the turkey — and go even further with it. Here are our bird-themed recommendations for the month. Bawk-bawk.
"Seabird" by Alessi Brothers
"There's a road I know I must go / Even though I tell myself / That road is closed / Like a lonely seabird / You've been away from land too long / Aw, too long." 
Imbued with nostalgic longing, "Seabird" by the Alessi Brothers is an ideal song to listen to this time of year. These last two months gives us an opportunity to reflect on the year — how we've changed or stayed the same — and the sounds of the Alessi Brothers' crooning sets an introspective tone that is perfect for this.
The titular seabird referenced throughout the song represents the singer's isolation and disconnect from the world, paralleling the lonely migratory travels of an actual seabird. Though many interpret the lyrics as a story about yearning for a loved one, some choose to interpret it as a song about wanting to return home — a sentiment I'm sure is shared by many, including myself, here in college.
However you interpret it, "Seabird" is a beautiful tune to add to your playlist as the year begins winding down.
— Stephanie Wong, Arts Editor
"The Birds" by Alfred Hitchcock
In case you aren't ready to leave Halloween behind just yet, "The Birds" will leave you spooked. Produced and directed by Alfred Hitchcock, the film is a timeless classic from 1963, loosely based on a 1952 short story by Daphne du Maurier.
The film centers around socialite Melanie Daniels (Tippi Hedren) and lawyer Mitch Brenner (Rod Taylor), who meet in a San Francisco pet store. As they start to develop a romantic relationship, unexplained bird attacks around the region begin. In an interview, Hitchcock described the bird attacks in his film as a reaction to humanity taking nature for granted. 
Whether you want to be thrilled or simply enjoy a bird-centric movie, "The Birds" is the perfect choice.
— Clara Scholl, Arts Editor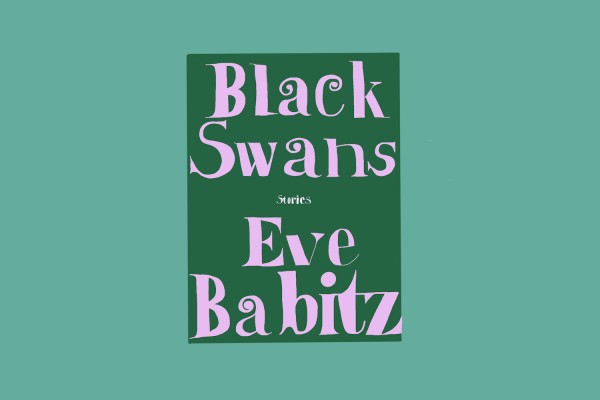 "Black Swans" by Eve Babitz
Eve Babitz, Hollywood's literary it-girl next to Joan Didion, wrote "Black Swans: Stories" about the 1990s. Through nine stories, Babitz writes a dreamy love letter to Los Angeles and the role it played in her life. Memoir essays are something Babitz does well, and there is a sense of ambiguity through her writing where the line of fact and fiction is blurred. She's reminiscent of her past, saddened by loss and above all vulnerable through her memories. 
Throughout her past of learning how to tango, realizing the vanity of LA and brushing closely with marriage, Babitz cozies up to the reader and becomes a permanent muse for young women drifting lazily through society. 
"It's the fear," Babitz writes. "I mean, it's okay to die. We remember that from our psychedelic days, don't we? That we are divine?"
— Julia Diorio, Music Editor 
"Birdy" by Peter Gabriel
The quintessential avian record, Peter Gabriel's ambient rock soundtrack for Alan Parker's 1984 drama film "Birdy" is a transcendent sonic experience. The film follows two Vietnam War vets, Alan (Nicolas Cage) and the titular Birdy (Matthew Modine), the latter of whom is admitted in a mental hospital for believing that he has transformed into a bird. 
The "Birdy" score, like the movie itself, is criminally overlooked by film buffs and Gabriel fans alike. Songs like "Birdy's Flight (from Not One of Us)" capture the protagonists' struggles with readjusting to postwar civilian life and a desperate desire to literally fly away into the distance. 
As the camera soars out of Birdy's window, catapulting across the grungy streets of 1960s Philadelphia, Gabriel's song accompanies the scene with a jarring yet meditative collage of resonant metallic tones and rattling drum beats. In three minutes, the soundscape crafted in this visceral track takes listeners on a roller coaster of a journey, starting as a contemplative melody and gradually transforming into a triumphant anthem. While the songs on the album perfectly weave into the film's drama, the album stands on its own as the most unique project from a living music legend. 
— Mick Gaw, Film & TV Editor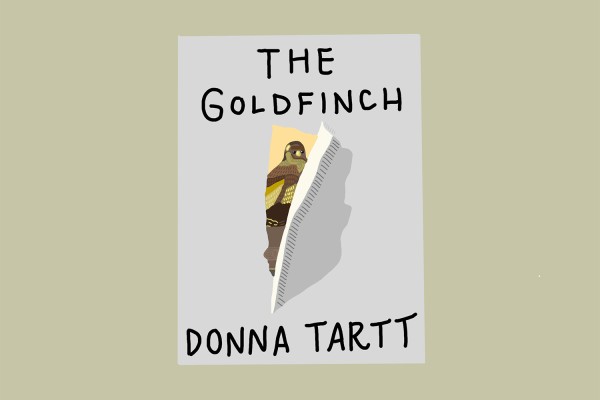 "The Goldfinch" by Donna Tartt 
"I had the epiphany that laughter was light, and light was laughter, and that this was the secret of the universe."
Donna Tartt's Pulitzer-winning novel "The Goldfinch" is an over 700-page-long thriller of a book — all of which I read in five days. The story follows the life of Theo Decker, beginning at age 13, when he was a victim of an art museum bombing. In the heat of the moment and by the instructions of a dying man next to him, he decides to walk out of the wreck with a 17th-century masterpiece painting: Carel Fabritius' "The Goldfinch." Throughout the book, readers are brought on an intense journey of the chaos that ensues after he takes the artwork.
Theo seems to live many lives throughout the novel, from within a ritzy Upper East Side residence, to a desolate house in the middle of a desert near Las Vegas. But, his most profound experience in his adolescence was spent in an antiques shop in Greenwich Village, a detail which captured my Violet heart. The book is one of grand emotional turmoil, epic grief and hardcore art fraud. Tartt's prose and plot never fail to impress me as a reader, and this book took me on a wild ride. If you manage to read one book this Thanksgiving break, let it be this extremely long one.
— Alexa Donovan, Deputy Arts Editor
Contact the Arts Desk at [email protected].