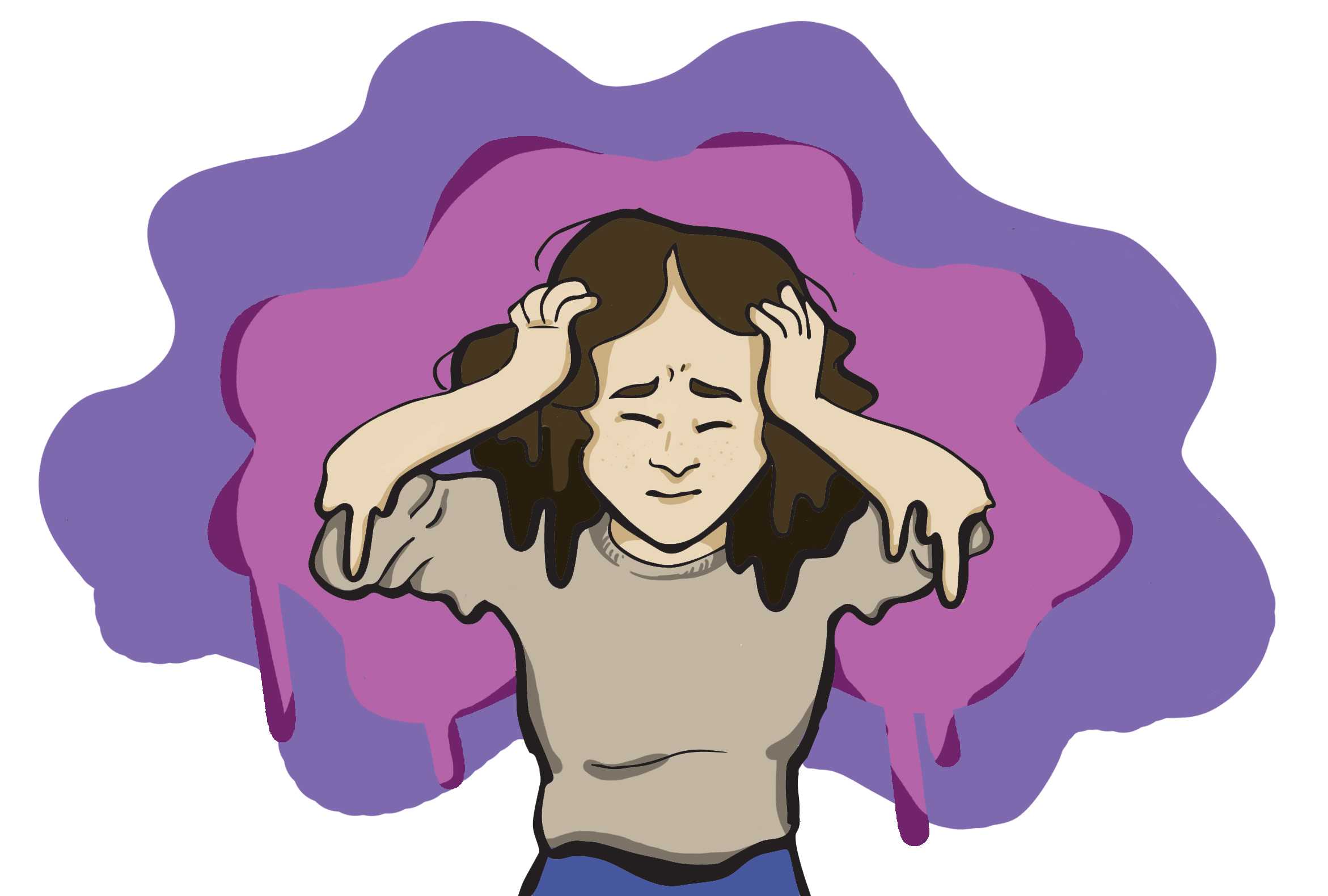 "Dad, I promise the $70,000 a year is worth it."
Story by Pamela Jew, Under the Arch Managing Editor
Illustrations by Sophia Di Iorio, Creative Director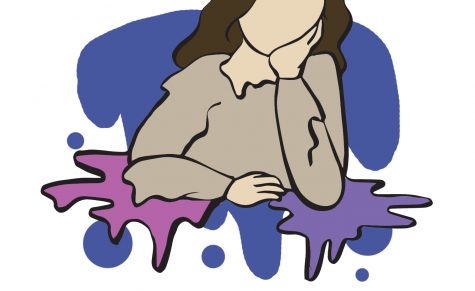 Chapter One
I have a lot of jokes about going to Gallatin. I'm in my third year, and I have plenty of material for sustaining insignificant conversations at NYU parties, bantering with uptown Columbia folk and calming aporetic adults. For baby boomers, I wisecrack, "Yeah, so, I'm making my own major — I know, a parent's nightmare!" And for non-Gallatin kids, I brag that I can change my major any given day of the week and never declare it. They roll their eyes with indifference.
I usually felt confident in my concentration elevator pitch, but there was always this underlying uneasiness about my course of study. Was it the costly tuition going toward a major I made up? Was it Gallatin's copious advertising of its "How to Market Your Concentration" events in the claustrophobia-inducing elevators? Or was it that I came up with the name of my concentration on a whim during a meeting with my advisor and was somehow keeping up that gig outside her office?
It was all of that — and more.
I had just declared my concentration on Nov. 1, 2018 — the last possible day. My concentration, "Community Through Commodity," seemed like a creative excuse to double major in Sociology and Economics. I catered my conversations when I talked about my concentration, thinking I knew what people wanted to hear. Some conversational rules went as follows: If they wore their parents' clothes from the '80s, leave out the fashion aspect. If they studied Journalism, I'd do a quick rewrite and say, "I'm studying 'Community Through Commodity' and Journalism." The anxiety of asking "could I make a real career out of this?" was setting in and visible, considering my first career option, journalism, was rapidly dwindling in number of jobs.
In my head, all my classes added up. I swore to my roommates that I could connect my Practical Utopias practicum to my Calculus I lecture. My five-page essay about Ralph Waldo Emerson's "Nature" transcended any other piece of literature out there, even Emerson's own. I pulled countless projects out of my a– hours before class. Each one earned at least a solid 'B' with a side of "could be proofread better." But this isn't my moment to boast any success — I'm not some stacked LinkedIn premium member. This is rather a tale of my self-professed downfall.
The Olsen twins did it, the Sprouse twins did it, probably other not-so-A-list sets of twins did it, too. But could I, a B-list celebrity in my own narrative, really convince a future employer that my first-year writing seminar, Frankenstein & Revisions, set me up to be a beacon of success at their prestigious company? I couldn't justify it. 
My only saving graces were rumors I heard: Gallatin graduates are the most successful across NYU's schools, Karlie Kloss — when she attended class — cried in the Gallatin stairwell too and someone graduated with a degree in Underwater Basket Weaving. You can't live your life through rumors. (Well, you shouldn't.)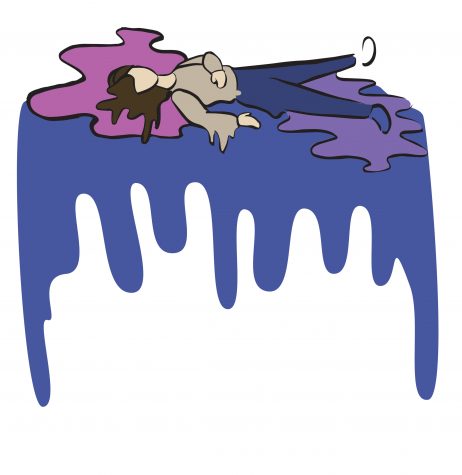 Chapter Two
I'm never one to set goals — well, never ones with finite details. Loosely, I had two goals: Make it out of this semester alive, and publish some articles for this new, dinky magazine. I also continued my internship from the summer at a dehumanizing startup. I won't get into it for your sake and out of fear of another email from my former boss that reads, "are you OK??" No, I was not "OK." That's why I quit by October.
With less on my plate, it was time to concentrate on my goals. I had my Fridays back from my internship, so I could counter the lost Sundays I spent in the basement of Third North making the magazine. We were running stories about Stern students starting their own sustainable straw company, a cam girl stripping for her tuition dollars and students standing up for their basic human rights. I had a magazine partner-in-crime, but our main source of communication boiled down to Facebook Messenger. I talked to her more like a therapist than an editor. Other editors had dropped like flies — one, her location unknown, and the other to the grippings of Greek life. We were determined to stay afloat. 
Everyone was on my side, telling me that the magazine was such a great idea and we were producing such "cool stuff." I was deaf to their praise.
The magazine was public — everyone saw what we did and didn't do, but missing deadlines in my classes could be private. No one but me and my disappointed professors had to know. As Gallatin students, we can tend to emphasize our career hustles rather than our IDSEMs out of obvious, aforementioned anxieties. I put what was left of my heart into the magazine and let my classes sit on the back burner, because who cares about a GPA when you're destined to be an artist? But without an "in" to the industries that interested me, who was I to be this nonchalant? I couldn't be — not with this tuition.
The semester started to wind down, but my anxieties didn't. Naturally, I sunk into hibernation mode, preparing myself for the semester ahead and thinking my mental state would follow suit. Some of my friends were leaving the newspaper, jetting off to Paris or Shanghai or escaping the office they'd been cooped up in for the past five semesters. Others who I had seen walk into the office as staff writers were now becoming my superiors. I was manic — not out of disrespect to them, but just out of my own confusion for what my place would be, what it even was now. All the pieces were falling apart and I was coping with grilled cheeses from Heavenly Market and Deli.
I've always been a complainer but seeking help was admitting defeat. I became an unempathetic shell of a person, crying about everything that frustrated me.
There was a week — the week before finals. My head filled with so many thoughts and everyone closed in around me. Yet, I was still alone. I had moments like this throughout the semester, but those lasted a few hours. This was a full-blown, L train-level shutdown.
After a day-long bout of anxiety, paranoia and deja vu, I texted my friend that I was considering taking a semester off. They had already heard the better half of the sinusoidal curve of my emotions.
"What are you going to do?"
"Maybe move to a farm in Brazil."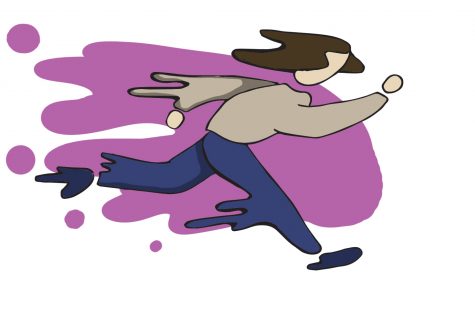 Chapter Three
I realize I can't remember much of last semester. But in hindsight, as I try to recall those feelings while writing this, this past fall was filled with significance — cementing both the magazine and my concentration.
I made it to the end of the semester alive — but hey, I never promised my grades would be stellar. (In hindsight, I should have tacked it on as the third goal, but I wouldn't have met it, or would I have? I don't know because, again, I don't set finite goals.) And this magazine is still afloat, but not enough for me to escape this window-less dungeon. I didn't run off to some Brazilian village, and I didn't take a leave of absence to go find myself and do "real" work.
Gallatin jades us all. She doesn't mean to; rather we allow her can-do attitude to intimidate us. We question why we have the power to just go onto Albert, pick out one of everything and throw it in the classes shopping cart. It's like going grocery shopping for the first time and only buying chips and candy. A pure gluttonous disaster.
I fell into that camp where I wanted my Gallatin concentration to speak for itself without cushioned justifications. It would end world hunger without me doing a damn thing.
To all my friends, thanks for bearing with me. I know you saw me on the verge of tears, but let me keep up my persona of 'tough girl who hides her true feelings with belittling sarcasm.' To my professors, sorry I lied to get all those extensions. I definitely didn't deserve them, but you gave them to me anyway. You always know when something's up. To my fellow Gallatin strugglers, I can't tell you that the future is certain and that you're going to be at J.P. Morgan with the big kids from Stern — hell, you'll start your own investment firm before you go to that uptight company — but I can tell you we're all in the same boat. If you're that Gallatin kid that's had it figured out since you hit submit, well, congrats to you. Laugh at the rest of us who are scatterbrained, or just hold our hand as we type the final sentences of our IAPC. For those of you who transferred out of Gallatin, I'm not calling you a coward because I get it. Tisch is well worth the money.
And to Gallatin, of course, I'd never transfer to CAS. That'd be downright sinful.
A version of this article appears in the Monday, Feb. 25, 2019, print edition. Email Pamela Jew at [email protected].