Trans Students Can't Be Defined, Despite the Memo
The recent government memo regarding how gender should be officially described proposes a strictly biological definition.
Sweating and panting from a rehearsal with his dance crew, Keith walked over to his bag to dig out his phone. He had a five-minute break to check if he had missed anything from the past two hours. He had: a friend of his sent him a link about a government memo, which would confine gender into a biological funnel. He skimmed as much as he could, told his friends to keep him updated, but had to quickly return to rehearsal. The feelings of devastation and worry were yet to settle in.
"For a lack of better word — it made me angry," he said. CAS first-year Keith, who identifies as transmasculine and asked to only be referred to by his first name, had school, as well as rehearsals for a cappella and dance, with little time to process.
On Oct. 21, The New York Times published a memo obtained from the United States Department of Health and Human Services. It argues that gender should be determined "on a biological basis that is clear, grounded in science, objective and administrable." People's gender would be defined by their sex at birth unless otherwise proven genetically. This proposed definition, if implemented, could ultimately lead to the denial of transgender, including non-binary, individuals' identities on an administrative level.
The new definition is slated to be part of Title IX, a federal civil rights law that protects against gender discrimination in education programs.
Following the flurry around the memo, protests advocating for trans rights have popped up around the NYU campus. The night of the memo's release, a rally was held in Washington Square Park in which students, notable trans advocates and New Yorkers came together to stand up against the outdated concept of the binary, seemingly on the verge of being set in stone. Later, on Nov. 2, 50 people gathered in Union Square to further protest the memo. From Nov. 12 to 20, NYU's LGBTQ Student Center plans to host events for Trans Awareness Week.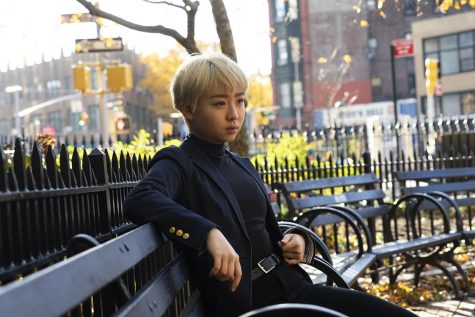 Keith has only recently came out to his brother, friends at NYU and Instagram followers. He said his mother still does not know; until he starts hormone therapy, Keith has decided to remain silent about his identity with her.
"I don't want her to have an opportunity to somehow block that," he said. "Once it's [hormone therapy] happened, she doesn't have a choice but to acknowledge it."
Gender and Sexuality Studies and Performance Studies Professor Ann Pellegrini said the memo is imbued with "cruelty" and "stupidity" because the lives of trans, and even intersex individuals, could be further erased. The lack of acknowledgment from the Trump administration not only feeds into the rhetoric of American society but can affect lawmaking. The memo suggests that changes in health care coverage, undermining a rule made by the Obama administration barring doctors, hospitals and health insurance companies from refusing service to trans individuals. Pellegrini believes these modifications to past rulings speak to how the current administration views trans individuals.
"The Trump memo says: we do not see you, we will not even imagine you, and we will certainly not protect you," Professor Pellegrini wrote in an email to WSN.
As news of the memo surfaced, Tisch sophomore Bee Franklin chose to be vocal with their response. Posting on Facebook, they attempted to start a conversation about the issue. "It's not that they [the United States government] don't believe we exist; they just don't care about our experience. How do you teach government to be empathetic?" Franklin wrote. Their post ended with "let's talk" and urged people to attend the subsequent protests.
The initial protest on Oct. 21 in Washington Square Park brought together many NYU students, including Sol*, a non-binary Gallatin first-year. Huddled in the crowd, Sol and their friend barely exchanged words — they just hugged.
"We simply understood each others' feelings," Sol said.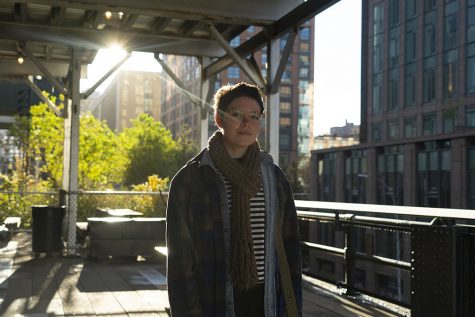 Steinhardt senior August, who is trans and didn't want to disclose his last name for personal privacy, attended the Nov. 2 protest in Union Square Park. Standing up for his community's rights, August took to the park with a sign that read, "Your Silence Will Not Protect You," in bold red lettering. 
At NYU, he is the president of the T-Party club, which provides a safe space for trans and gender non-conforming students, and helped organize the LGBTQ Center Trans Awareness Week. Through this week, he hopes to provide more of a space for conversation and wider acknowledgement of the trans community.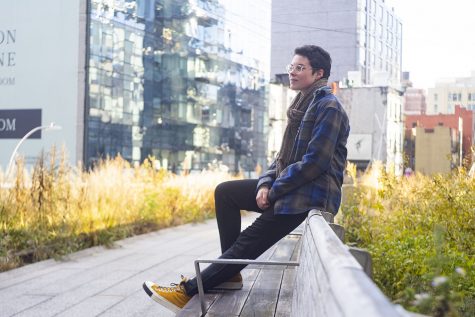 "There needs to be more education available for the general public, but the most important thing right now is to support your trans friends," August wrote in a message to WSN.
The path to figuring out one's gender identity isn't an easy one; it's hard to navigate and often lonely. Individuals denied legal and societal acceptance have a hard time becoming their authentic selves, and garnering acceptance afterwards can often be even harder.
Tisch first-year Noah Witke Mele, who is non-binary, said that allyship is one of the most important tools in fighting the continuing injustice.
"We must stay angry. We must stay loud. We must stay heard," Noah said in regard to continuous activism for trans lives.
Trans people often experience deadnaming and misgendering, acts in which they are referred to by a name or pronouns with which they do not identify. As a trans individual, Keith encounters these challenges daily, comparing such instances to simply mislabeling colors.
"Imagine wearing a blue sweater. You know it's blue, right?" he said smiling. "But everyone else tells you it's brown. But you know, you know it's blue." 
Trans people have a wide variety of views on transitioning. For Keith, living as the gender he was assigned at birth would mean not fulfilling his potential. He believes his potential doesn't lie within the binary.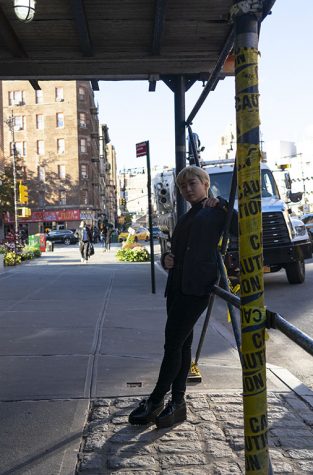 "I hate how I look right now," he said. "I hate what it feels like. This [is] wrong."
The process of identifying as non-binary is a subject of discussion within the trans community. The debate centers around the extent to which certain standards — from experiencing dysphoria to seeking gender-affirming surgery — must be met to identify as such. Franklin struggled with their identity for over two years before coming to the realization that they're non-binary. During their senior year of high school, Franklin was told that they seemed non-binary. "Oh? I'm allowed to do that?" they recall saying to that first person who introduced them to the possibility. To them, being non-binary means a little bit of everything — they don't conform to the binary.
"I felt the pressure of not being trans enough because I'm not on hormones and I'm not interested in hormones," Franklin said.
Franklin said they do not see hormone therapy and gender confirmation surgeries as necessary and  that they shouldn't serve as a criterion to validate one's identity.
"It's about how you self-identify and not what's actually happening in your body," they said.
Sol has been considering going on testosterone more recently. For them, it's an opportunity to reach the level of androgyny which with they are comfortable. However, they've encountered numerous obstacles along the way, including their family's refusal to validate their identity.
"[My parents] really think that my gender identity is a combination of my mental health, and me having trans friends and wanting to relate," Sol said.
In an ideal world, Sol would do away with the construct of gender entirely so that people could live without labels. "More realistically, however, it's the little things that tell us [non-binary people]: you have the right to exist," they said. Some of these, Sol said, are legal gender markers that correspond with a person's identity rather than their gender assigned at birth as well as all-gender restrooms.
Franklin encourages others to use people's chosen pronouns and names. But allies can go beyond using proper rhetoric and language: Franklin believes people can further advocate for these targeted communities.
"Don't be silent in these times. Trans people are listening," Franklin said. "Be there for your trans friends, ask them what they need, walk them home, do the work behind the scenes to back it up."
However, they added that members of the LGBTQ+ community can't give up and allocate the work solely to allies even if the government is pushing back on them.
"Feeling helpless right now is not a solution. Letting other people do the work is not a solution," they said.
*Some names have been changed to protect the privacy of these individuals.
A version of this article appeared in the Monday, Nov. 12 print edition. Email Anna-Dmitry Muratova at [email protected]