Third Avenue North Residence Hall, Room 506, North Tower
By Jessica Fiorella, Voices Editor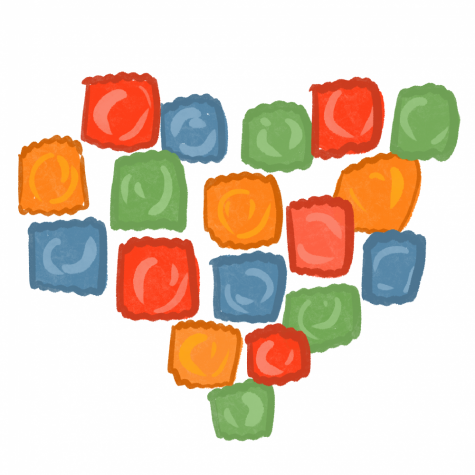 In my first year, Friday nights were always spent in the same place: my common space, room 506, North Tower. Though we were housed in Third North, notoriously the party dorm, we never knew where the parties were and we rarely ever cared to. My roommates and our circle of friends could make our own fun, watching movies, drinking from the same bottle and getting into screaming arguments about the newly-released pictures of a black hole. One particular Friday, a pair of friends paraded into the room carrying a quart-sized glass jar filled to the brim with individual condoms, presumably swiped from the Resource Center. 
"Why do you have a quart-sized glass jar of condoms?" someone asked. 
"We found them in the elevator." 
And thus, the condom jar was accepted as an essential component of the 506 common room. It became a deity of sorts, with each of us periodically making an offering of more condoms — whenever a unique brand or packaging or flavor appeared in the Resource Center's condom dispenser, it was added to the jar in order to appease the omniscient presence that emanated from its place atop our microwave. When the condom jar was accidentally knocked off the table, shattering into a sea of broken glass and plastic-wrapped latex, the loss was immense. The condom jar was memorialized by its former inhabitants, with condoms taped to the wall in the shape of a heart, providing a backdrop to a hundred more nights spent together. 
"No condoms on the wall this time," my mom said as I moved into Gramercy Green the following year. Of course there would be no condom wall decor. It just wouldn't be the same. 
Lipton Hall: L'Étage Française, a.k.a. The French Floor
By Maxine Flasher-Duzgunes, Voices Editor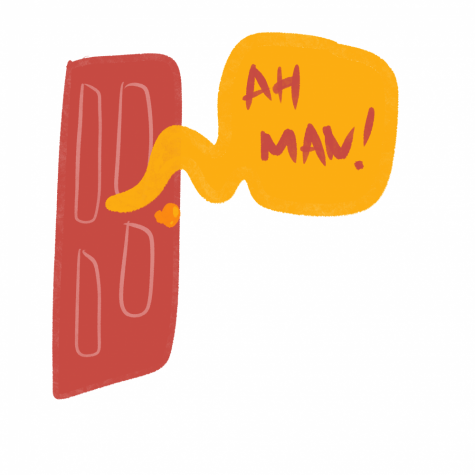 My roommate's bed rose to the ceiling, shoes that were worn once a year stacked below, photography equipment strewn on her Persian carpet (like when a plumber dismantles a kitchen to fix one little leak) a disheveled container that required my everyday maintenance. Photo paper completely swallowed the floor, lipsticks rolled with the deep crinkles my steps made — a world so precarious I feared my dignity would be lost upon one mere calf raise. Perfumes left a misty residue by mid-morning, and rolls of photo booth pictures left me wondering about the mysterious person always beside her — like how Amélie Poulain swiftly investigates the hooded bald man at the Paris Métro. 
The disappointed moans and victorious cries of Werewolf and Cards Against Humanity from next door drifted to my bedside. On the other side, a steady stream of French being mispronounced, and in the hallway, the awkward elevator greetings that often stretched to a French so choppy, it even lacked the narrow possibility of repair. The skittering of Corgi paws down the same hallway followed by the precise pronunciations of their owner, a French language professor who often stunned my 8 a.m. English-wired brain and led me to believe I'd been recruited into the pre-revolution bourgeoisie. 
Of course, pretending we spoke French (when few really did) by engaging in French activities like Café et Conversation at La Maison Française was what ultimately determined our elitism. It was like when a poet decides to fake their way through Google Translate in an attempt to classily drizzle their poem with a foreign language. It didn't help that my poems back then were self-help catchphrases that even eluded the English majors. So much for living in France when in reality, all we wanted was to live in New York City. 
U.S. Greenwich Hall, Size 10 
By Mandie Montes, UTA Senior Editor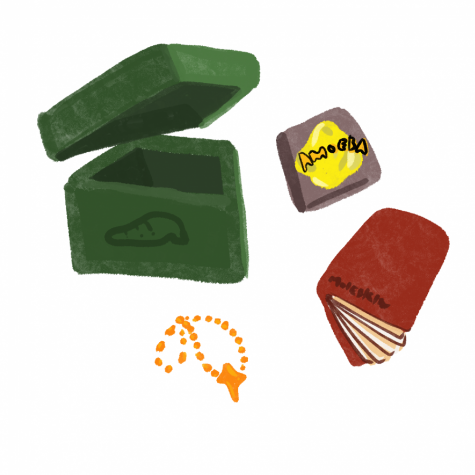 I often tell people that I live in a shoebox in New York City. With little to no space, I sit inside my room in Greenwich Village and stare at the tip of the Empire State Building, watching the colors change night after night recognizing a holiday, an important social event or even someone's passing. Buildings block the entire view by towering over one another, but that's okay because if someone told me three years ago that I would be living in a room that's a bit small in the West Village, I wouldn't have believed them. That's the thing about shoeboxes: some vary in size but they always have just the right amount of space to fit my half-filled Moleskine journals, favorite CDs that were purchased at Amoeba Hollywood Record store, that Lord of the Rings Evenstar necklace I wear for good luck and even my dreams. No matter how small it is, everything that I am -– my goals, my strange 7 a.m. routine scribbled on a paper sitting loosely on my desk, prior achievements, fears, excitement and dreams – somehow fit into this shoebox that is my room. 
One Account of Goddard Hall: My first love — and probably my only — here at NYU. (I actually loved Goddard, sue me.)
By Kim Rice, Deputy Copy Chief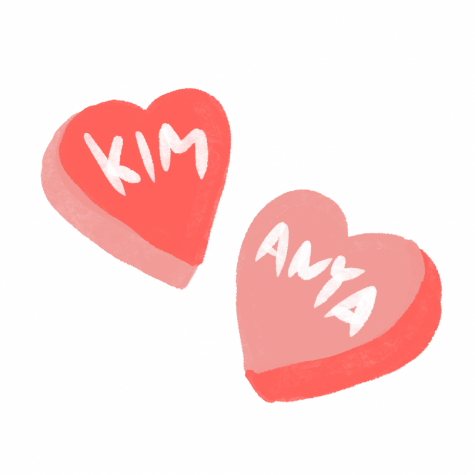 Dear Goddard,
I first entered your doors the summer before my senior year — 2017. I knew immediately back then that your halls were going to be important. Immediately, a smell of "dorm" hit me — I can't pin it down, but it's kind of like burning dust. It's something I easily overlooked. 
It was in room 515, a year later, that I would meet Anya and she quickly became my best friend. I owe that to you, Goddard. Your small community made that possible; that's what continues to draw me to you. Of the roughly 209 residents, I knew the names of 199, give or take. You were the exact opposite of my high school. I felt like I mattered to you. I loved that. 
I was in love at 17 and I am pretty sure there was nothing you could have done that would have made me leave you.
Your love,
Kimberly
Another Account of Goddard Hall: Hall Pong and Dormside Artillery
By Eugene Hu, Staff Writer
I snooped around the cookware aisle in the hardware store to escape the stubborn stench of sawdust. I found no refuge. My friend forewent the cart and cradled the batteries and pingpong balls himself. He asked one of the staff members where he could find PVC pipes and was directed to a dark corner with long wooden planks and metal tubes.
The pipe was made for a staff that would turn Gandalf green with envy, but I doubted if the slender monstrosity would fit in the elevator. My friend, as it turned out, had a similar thought. Under the guiding hand of the same staff member, he carefully operated on his newfound slim companion and cut it in half. As the plastic surgery went on, I pictured the sort of artillery my dorm mate was planning on assembling. This passion project was bound to stir up some interesting conversations.
We twirled the pipes like batons during our exodus back to Goddard Hall. Soon, my friend burst out of the elevator. I waited outside his room and read, leaving the teenage Einstein to his own devices. After two paragraphs, the commotion stopped and the mad scientist emerged from his lab, his eyes sparkling with electricity. He brought out a pingpong ball with two paddles, balanced a piece of the PVC pipe on two water bottles placed on the sides of the hallway and asked our neighboring friend if he wanted to play "a game he just devised." In a few minutes, they started a table tennis war.
"What's this?" I asked.
"We just invented a new sport: hall pong," my friend said.
"What happened to your science project?"
"That can wait."
Email Maxine Flasher-Duzgunes at [email protected], Jessica Fiorella at [email protected], Mandie Montes at [email protected], Kimberly at [email protected] and Eugene Hu at [email protected].
A version of this article appeared in the Thursday, Feb. 20 print edition. Read more from Washington Square News' "Housing Guide 2020."