Evolution of NYU | Under the Arch Magazine
Evolution of NYU
April 2023 Issue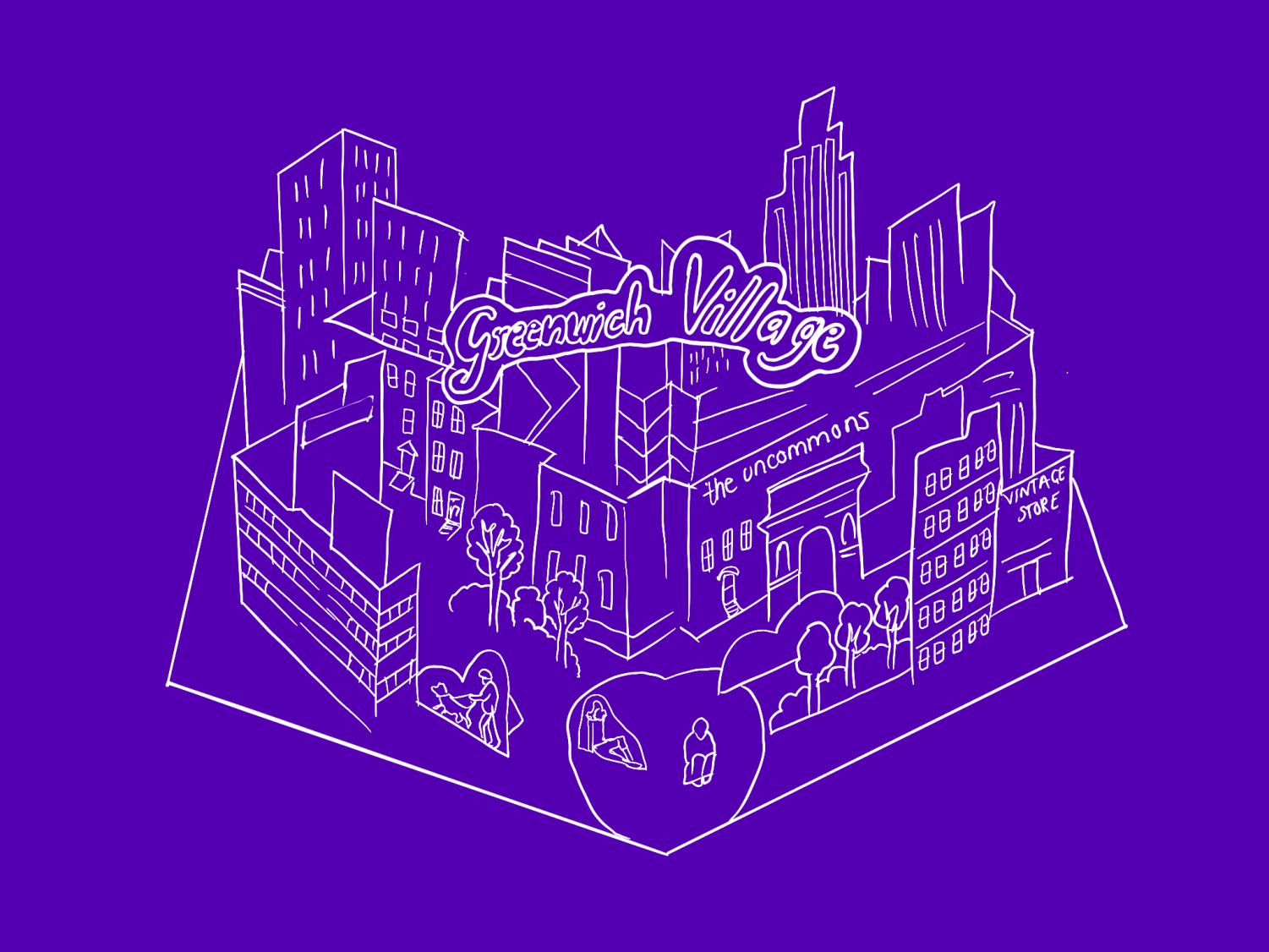 Celebrating 50 years of the Washington Square News
2023 marks half a century of NYU's independent student newspaper. Here's a look into what's happened between then and now.
Feeding NYU: Familiar Food Near Campus
In the evolution of NYU, businesses around campus have come and gone. WSN spoke with the managers of three longstanding businesses about their secrets to success.
Can Greek life at NYU Evolve With the Times?
The Greek life scene at NYU is taking steps to address past controversies and promote diversity and inclusion initiatives, as it strives to create a more welcoming and inclusive community for all students.
'Manifest destiny': NYU's history of expansion in Washington Square
Throughout its nearly 200 years as a university, NYU has been in a constant state of expansion. Its plans for growth have changed drastically over time.
NYU Student Style Through the Years
Take a look into fashion from decades past with photos from WSN's archive.
by: Joshua Plutchik and Kiersten Dugan
Reduce, Reuse, Rethink: Sustainability at NYU
As Earth Day just passed, NYU is spotlighting its many initiatives targeted at improving the university's sustainability.
by: Natalia Kempthorne-Curiel
Quiet Foundations: What NYU's Brooklyn Campus was built on
The histories of culture and change behind everyday environments aren't always immediately obvious, not even to those who live and work in those places on a daily basis.
by: Augustin Langlet
A Week in Your New Home
What does a typical week in NYU's neighborhood entail? From clubs to cafes, delve into one student's ideal NYU week.
by: Shirene Anand