AI makes MRIs 4 times faster, NYU and Meta researchers find
Researchers from NYU Langone's radiology department created artificial intelligence that produces high-quality images in partnership with Meta AI, using just a quarter of the data needed in previous scans.
Artificial intelligence improves the speed and clarity of MRIs as compared with traditional scanning, according to a recent study from the radiology department at NYU Langone Health and an AI research team at Meta. The study, published on Jan. 17, demonstrates the efficacy of a machine learning algorithm that can construct high-quality MRI scans with just one-fourth of the data typically needed, reducing the time required for a scan to as little as five minutes.
MRIs provide more detailed information than other medical scans such as CTs and X-rays. They also use noninvasive magnetic fields instead of potentially-harmful radiation to produce images, but typically take much longer and are more expensive. Faster MRIs can reduce the cost of performing a scan in terms of both time and money, making them more accessible to patients.
In addition to making the technology easier to access, AI assistance may make scans more comfortable for patients, according to Patricia Johnson, an assistant professor at Langone who co-authored the study.
"It's going to make the experience better," Johnson said. "You're in there for five minutes versus 20 — you're much less likely to move. That's why the images look better, too. They're less likely to have distortions."
The AI model is part of fastMRI, a Langone initiative established in 2018 in partnership with Meta — formerly Facebook — to increase the speed of MRI scanning. FastMRI's AI model used a data set of 298 MRIs to recognize patterns in scans, allowing it to recreate the unscanned parts of the 3D image.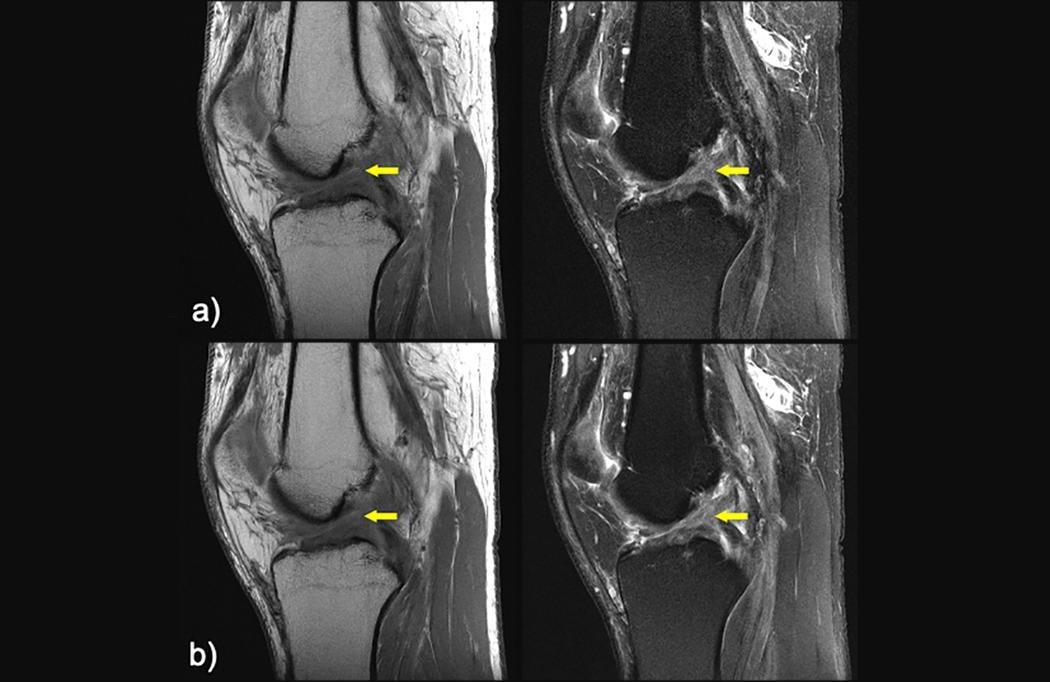 Meta invests in AI technology to support the development of the metaverse — a virtual world within Meta's social media platform. In a press release published alongside Meta's 2021-22 revenue report, company founder and CEO Mark Zuckerberg said that Meta's AI investments had produced positive results.
Meta's AI researchers worked with Langone for two years to produce the study — which focused on knee scans — and plan to continue their research into how AI technology can improve MRIs for other parts of the body, including the brain.
The study took both conventional and AI-aided MRI scans of 170 study participants' knees. It found that AI scans were just as helpful as conventional scans in making diagnoses and also resulted in higher-quality images.
"Our new study translates the results from the earlier laboratory-based study and applies it to actual patients," Michael Recht, chair of the radiology department at NYU's Grossman School of Medicine, said in a statement. "FastMRI has the potential to dramatically change how we do MRI and increase accessibility of MRI to more patients."
In addition to developing its own algorithms, fastMRI makes anonymized data available to other researchers who may not have the same access to MRI scanners, which can cost more than $500,000. By publicizing their data, the researchers behind the program hope to incentivize competition and innovation in the field. 
"We're so unique in that the NYU medical center has something like 50 MRI scanners, which is more than some countries," Johnson said. "We just have a very unique ability to collect large volumes of patient data. We want to facilitate research in this area."
Contact Annabelle Wang at [email protected].