8 NYC burritos worthy of the West Coast 
The endless hunt for good burritos on the East Coast can be exhausting. Here are some spots around the city that might just stop your search, just in time for National Burrito Day.
As a New Mexico native, I've been on the hunt for the perfect burrito on the East Coast — one that might just live up to those I can find on the other side of the Mississippi. New York City is notorious for its poor selection of burritos, but I think I finally found a collection of joints that live up to my expectations from home. So the next time you're craving an authentic burrito, check out one of these spots.
Best near campus
Electric Burrito
81 St. Marks Place, New York 
Best known for its California Burrito, this counter service spot gives West Coast burritos, complete with French fries, their moment in the spotlight. The California Burrito includes the spot's signature crispy, golden fries, along with cheese, pico de gallo and your choice of protein. The California Burrito is $12-14, while their others are around $9-16.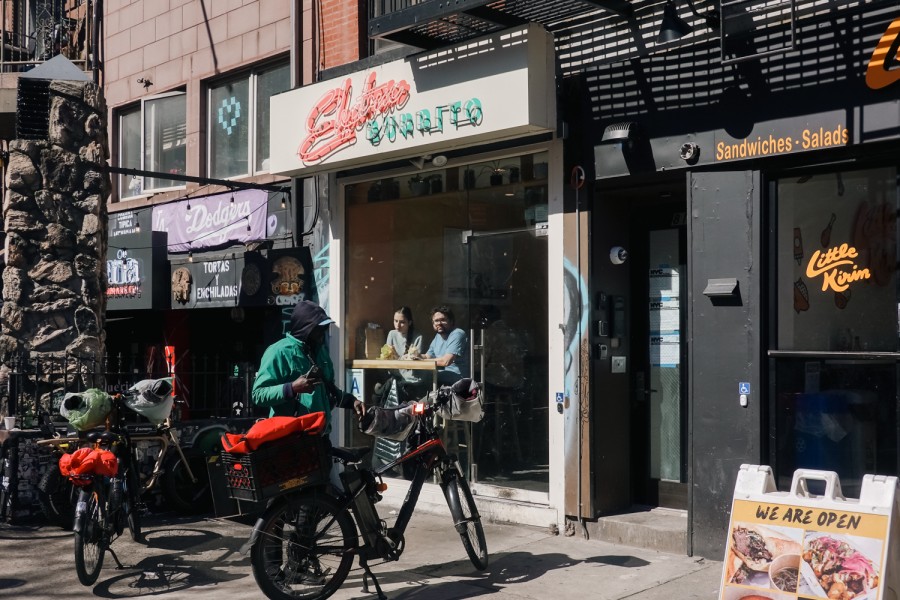 Zaragoza Mexican Deli & Grocery
215 Ave. A
Zaragoza is dishing out absolutely massive burritos from a food counter inside of a family-owned Mexican bodega in Alphabet City, a short 20-minute walk from Washington Square Park. The burritos are made with beans, lettuce, pico de gallo and sour cream, along with a variety of meats. Each burrito comes smothered in your choice of salsas. Be sure to say hi to the bodega cat while you place your order.
Best breakfast burritos
Santa Fe BK
178 N. Eighth St., Brooklyn
Husband-and-wife duo John Watterberg and Melissa Klein opened Santa Fe BK in 2021, selling incredible breakfast burritos from a takeout window in Williamsburg. Inspired by New Mexico, where Watterberg grew up, the restaurant handpresses its tortillas before filling them with eggs, green Hatch chiles, and your choice of potato, bacon, or sausage. One burrito will set you back $9.
Ursula Brooklyn
387A Nostrand Ave., Brooklyn
Albuquerque native Eric See opened Ursula in 2020, describing its concept to WSN as an "interpretation of New Mexican food through the lens of New York." Ursula quickly gained recognition when they were nominated as "Best New Restaurant" by the James Beard Foundation in 2022. Its New Mexican-style burritos are made with eggs, hash browns, Hatch chiles, and your choice of chorizo, bacon, vegetables or pinto beans, coming out to about $12.50.
Most unique
Forsyth Fire Escape
601 W. 26th St., inside Chelsea's Olly Olly Market
Forsyth Fire Escape only has one food item on their menu — the scallion pancake burrito. The burrito is wrapped in a scallion pancake and filled with pernil, fried queso blanco, guacamole and lemongrass chili crisp oil. The restaurant first opened during the pandemic, using a rope and bucket to lower its burritos to customers from an apartment fire escape. Eventually, it expanded into a Chinatown bodega before moving to Chelsea's Olly Olly Market this past fall. (The Chinatown location is still listed on the restaurant's website, but is marked as "currently paused.")
[Read WSN's full review of Forsyth Fire Escape.]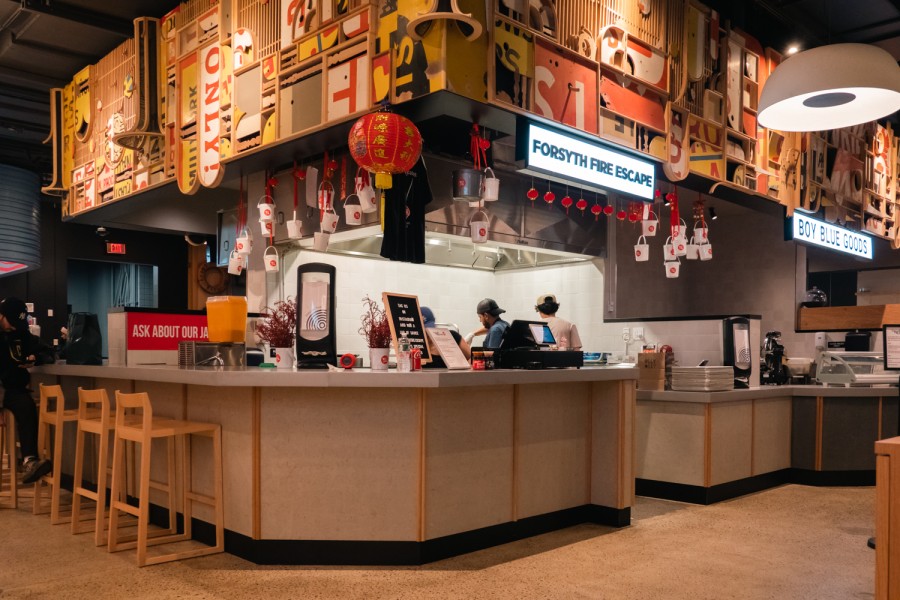 Best chains
Tacombi
Tacombi is serving up some noteworthy seafood-inspired eats. Combined with incredible tortillas, the fresh fish burrito is a welcome addition to this creative Mexican eatery best known for its tacos. Burritos will cost you about $13-14 at any of Tacombi's 11 locations across the city. Two locations operate near NYU's Washington Square campus, at 255 Bleecker St. in the West Village and 267 Elizabeth St. in SoHo.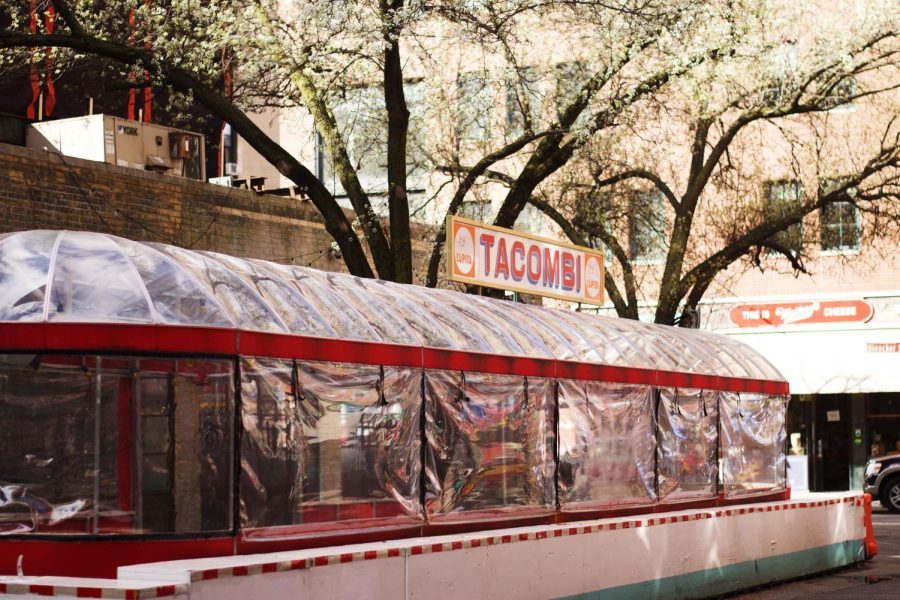 Taqueria Diana
Taqueria Diana serves California-inspired Mexican dishes from the East Village, Hell's Kitchen and Williamsburg. Owned by Matthew La Rue from the Meatball Shop, Taqueria Diana prides itself on its quality of food and attention to detail. Burritos range from $9-10.50. The location nearest to campus is at 129 Second Ave. in the East Village.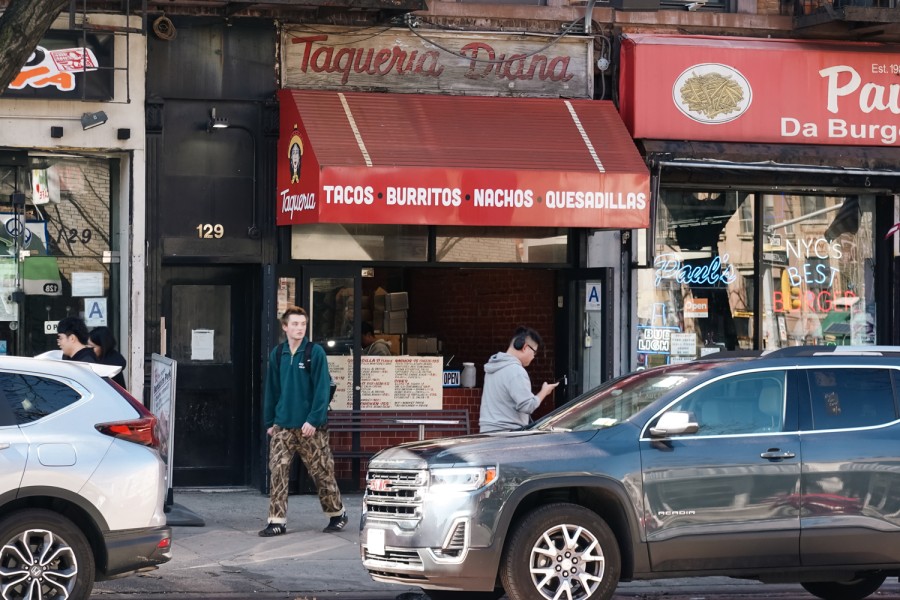 Summer Salt
Summer Salt is serving up Southern California surf culture cuisine in New York City. Its burritos come two ways — "California Style," with shoestring fries, and "Mission Style," with Mexican rice and pinto beans. Both include traditional burrito ingredients like cheddar jack cheese, pico de gallo, and a choice of protein, and some unique ingredients, including Baja Sauce and thinly sliced cabbage. Summer Salt will run you about $14-16 for one burrito. A new location just opened at the Urbanspace food hall at Union Square.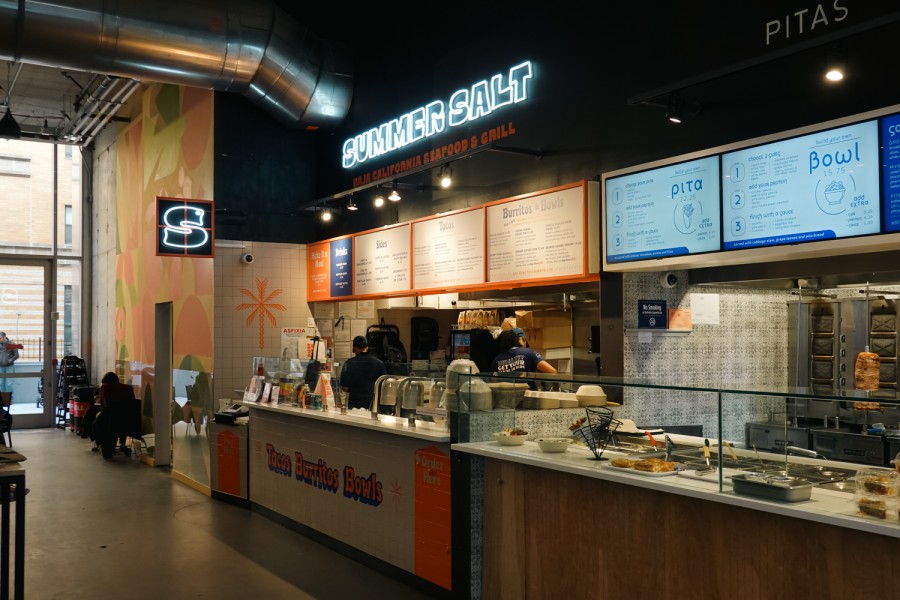 Contact Clara Spray at [email protected].