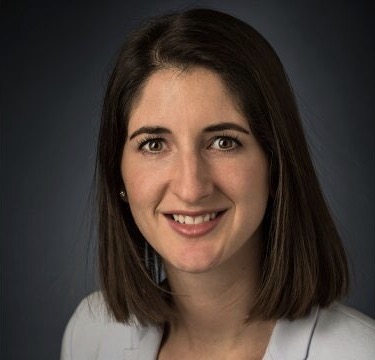 Dr. Lauren Feldman, a clinical assistant professor at the NYU College of Dentistry, received a nearly $1 million grant from the Health Resources and Service Administration in order to develop a curriculum based on interprofessional education. The award, officially called the Primary Care Medicine and Dentistry Clinician Educator Career Development Award, supports both the career development and research projects of junior faculty. The grant will be doled out over a period of 5 years.
Through interprofessional education, students from different disciplines learn about collaborative and interactive practices that may benefit healthcare systems. WSN spoke with Feldman to find out more about the award, the curriculum being developed, interprofessional education's role in patient care and the travails of public health.
Washington Square News: Could you tell me about the process in applying for the award that you got?
Feldman: The application itself includes both a written component and letters of support from the people you will be planning to collaborate with when you are actually carrying out the grant itself. So I was very fortunate to have connections with people at the School of Nursing, the School of Medicine and the School of Nutrition here at NYU. And my colleagues at those schools were wonderful in providing me support and the time to work with me in the future to carry out the interprofessional plans I will be doing for our dental students. I had support from our department. You really need a team of people, and I've been really grateful for the support I've had for my department here at NYU.
WSN: In what ways do you think the award would benefit the NYU community?
Feldman: It should help bring together the NYU community even more than it is right now. I hope to strengthen the existing relationship with the School of Dentistry, the School of Medicine, the School of Nursing and the Steinhardt Department of Nutrition and Food Studies, that those departments have, and to make it so that the interaction of students between all those different disciplines is standard and ingrained in the curriculum, rather than just supplemental to it, but actually part of the curriculum for each of those schools. And I think it's very beneficial for students from each different background to have that exposure and to really have an understanding for what goes on in the different schools here at NYU.
WSN: What can students expect from the curriculum that's being developed with the award?
Feldman: Students will expect to have both didactic and clinical experiences in interprofessional education. So the didactic component will just be an additional lecture within their already established courses, and the lectures will cover public health measures and also how interprofessional education can improve patient care, and specifically patient care for underserved and vulnerable populations. So the clinical component of it will be that they'll actually have — rather than just learning about this — they'll actually have the opportunity to have one of these experiences. Fortunately, we have a number of initiatives already ongoing at NYU. I just want to expand those so that each general student has that opportunity, rather than just a handful of them. And I want to try and improve, in addition to that, the training for the faculty who oversee some of the experiences that we have right now so that we can really maximize everything going on.
WSN: Why would you say that interprofessional education is important for the future of healthcare?
Feldman: Interprofessional education is necessary to appropriately manage complex patients, and, specifically, complex patients meaning patients from underserved communities and with complex medical conditions or social conditions. And you can't help a patient by fixing one piece at a time. You have to look at the whole picture. I'm a pediatric dentist so, for me, what that means is [I] fix the teeth. I also have to make sure that the child has appropriate nutrition, has appropriate needs. I can't prevent cavities if they don't have access to other services as well. So looking at it interprofessionally really is the future. If the gynecologist counsels an expecting mother on nutrition and the effect nutrition can have on oral health and therefore systemic health, in the beginning you can really provide a great preventive service for our communities, and that's just one example. Moving forward, what we're doing now is working with nurses, with medical students, with medical residents, or dental residents, and nutrition students so that we can really all work on this together as oral health is so intimately related to systemic health.
WSN: Would you say that interprofessional education is something that might be rarely found in medical schools in general right now or is that a commonly fair practice?
Feldman: I do not believe it's particularly common right now, but there is a growing trend and it's becoming more and more common. Schools are starting to invest more in establishing these connections, and I think it's a wonderful trend that's happening. I think it will eventually become very mainstream.
WSN: What would you say would characterize those underserved and vulnerable populations that may need improved patient services?
Feldman: The characterization, I think, would be mostly that you have to look at these patients as a whole and more so that you really need to have a team to improve the care that they're getting. Right now, it's not commonplace for health professionals to work as a team, and I hope to change that by ingraining that mindset in our students and our students can then help change the workplace in the future. Starting with students so that then, when they go out into practice and when they move on with their careers, this is something that they realize the benefits of it and can help make the changes happen.
WSN: Why did you choose a profession in public health and dentistry?
Feldman: I love my profession because I can focus on patient care both on the macro and micro level — the micro level meaning I get to experience the reward of individual patient encounters, which is something I find very meaningful. I love working on a one-to-one basis with patients and I love counseling them on prevention and getting them through difficult appointments. And I like teaching here at NYU and teaching my students that same mindset. Then, on the macro level, the public health level, rather than just help one person at a time, I'm looking to also enact these system wide changes so that my work can benefit more people, would be my hope. So that rather than just on a one-to-one, you can only see so many patients a day and get so far, but if I can instill proper prevention and that mindset from an earlier stage, I can have a better public health effect.
WSN: What do you think would be some of the biggest obstacles for students who are pursuing public health or in the medical field?
Feldman: What I was explaining before was why I like patient care. It's nice because in patient care you can help somebody and you can see the fruits of your labor earlier rather than later. And with public health in a system wide level, it can take a long time to enact those changes and it can be very tedious and cumbersome to get the results that you're looking for, and that can take time and be frustrating but is worth the effort.
Email Chelsey Sanchez at [email protected]