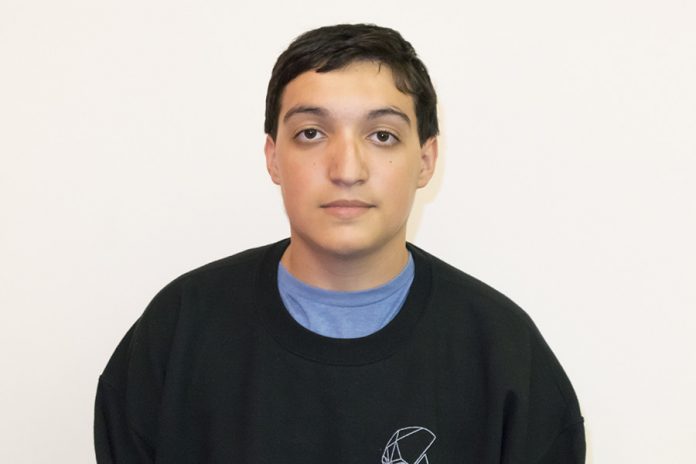 The hip-hop music industry has had its fair share of stars who have been embroiled in abuse allegations and cases, and yet continue to see success. Chris Brown and R. Kelly are two of the most famous examples. Chris Brown assaulted his then-girlfriend, Rihanna, and got off rather lightly with five years probation, community service, counseling and an intact career. R. Kelly was caught on video engaging in sex acts and urinating on a minor, and never faced jail time. He is currently accused of holding three different women in a sex cult, and yet is one of the most influential R&B singers of this century.
The most recent hip-hop artist to come under fire for domestic abuse and violence is a 19-year-old Florida native Jahseh Onfroy, or XXXTentacion. Onfroy first garnered mainstream media attention in 2016, after putting out "Look at Me," which he released on Soundcloud, a music streaming service. It now has over 93.7 million plays on that website and over 135 million on Spotify. More recently, after the release of his debut studio album, "17," he has been given praise for bringing light to mental health issues, after he rapped about the suicide of his close friend in "Jocelyn Flores."
Onfroy has dealt with issues in the past; in 2016, he was arrested and charged with robbery and assault with a deadly weapon. After he was released on bail, he was arrested again for witness tampering and aggravated battery of a pregnant victim. He is slated to face these charges in court on Oct. 5, 2017. It is this victim whose testimony was leaked on Friday by Pitchfork.
The allegations against Onfroy are absolutely chilling, and they detail a pattern of violence and abuse that, while horrific, seems to be relatively in line with Onfroy's character. While it is dangerous to make assumptions about guilt, especially before a trial, Onfroy has a history of public violence that makes it very hard to dismiss these claims, as some of his fans have already done. In an interview with No Jumper last year, Onfroy spoke openly about beating up a homosexual man for looking at him suspiciously, claiming that he would have killed him if guards had not intervened. In an uncaptioned video posted to his own Tumblr a year ago, Onfroy beats a man in a bathroom.
As a rapper who came up on Soundcloud, Onfroy has a large fanbase on the internet, many of whom have been quick to condemn his behavior, especially in light of the allegations leveled against him by his ex-girlfriend, but many still claim his innocence. Music fans have a responsibility to listen to musicians mindfully. Separating people from the music they make is a dangerous way to desensitize ourselves to their often destructive behaviors. Supporting rappers like Onfroy, who is young and clearly pretty disturbed, does nobody favors — not the creator, not the victim of their behaviors and not the consumer, whose support makes them complicit in the artists' downward spiral.  
Opinions expressed on the editorial pages are not necessarily those of WSN, and our publication of opinions is not an endorsement of them. Email Patrick Seaman at [email protected]