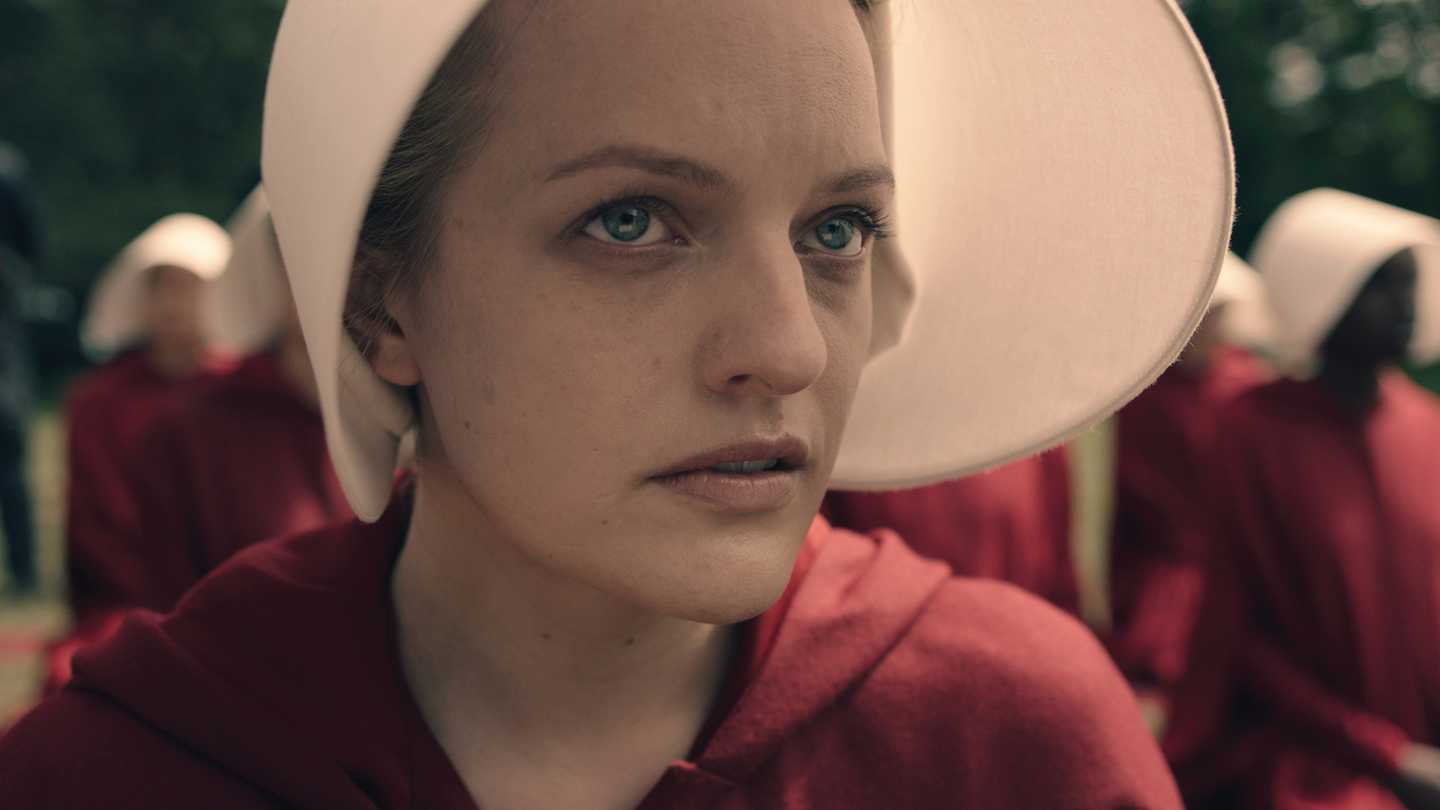 Based on Margaret Atwood's 1985 novel of the same name, "The Handmaid's Tale" — Hulu's newest television series — screened its first episode at the Tribeca Film Festival last Friday. Created by Bruce Miller and starring Elisabeth Moss, Samira Wiley, Joseph Fiennes and Yvonne Strahovski, the series is set in a dystopian America, where Offred (Moss) lives against her will as a handmaid. A servant for the wealthy elite who is meant to produce children for the family. She spends her days as a servant for the wealthy elite with the sole purpose of bearing children in a world where few women are fertile.
The societal change in this world has come about relatively recently, and prior to this, Offred had a different name, a husband, a daughter and a career. After the shift, women and the LGBT community were oppressed by the government in ways stricter than nearly any other time in history. The pilot begins with an enticing opening sequence of Offred attempting to escape to Canada with her husband and youngest daughter, only to be captured before reaching the border.
One of the episode's major themes is fertility, in relation to the autonomy that women have over their bodies. It is implied that lower birth rates have led to a governmental takeover by a group of Christian fundamentalists known as Gilead. There isn't much information about how the United States has changed so drastically, though the brief flashbacks offer glimpses of Offred's previous life of normalcy. The writers give audiences just enough information to keep them intrigued, but not quite satisfied.
Not only are the cinematography, editing and art direction of the episode incredibly well done, but the actors also give wonderful performances. Moss is a sight to see as the petrified but resilient Offred. Wiley — coming off her breakthrough role in "Orange Is the New Black" — has superb moments in the first episode as Moira, Offred's college friend, and seems destined for a great success. Alexis Bledel, who hasn't appeared in much since "Gilmore Girls," makes a terrific comeback as Ofglen, another handmaid who is designated as Offred's companion.
The series is a sure success for Hulu, whose original content has been lacking in comparison to its rival Netflix. Considering America's current sociopolitical climate — which has popularized dystopian novels — "The Handmaid's Tale" offers a startling look at a United States that before this year may have only seemed like a wild fantasy. The series couldn't have had a better time for release.
President Donald Trump has struck fear into the hearts of American citizens everywhere, particularly with regard to women's rights, which the current government seems poised to curtail. Miller spoke after the episode's screening about how Trump was present in his mind throughout his work on the show, while also discussing the similarities between Trump's ideals and those of the Gilead. It's anyone's guess whether "The Handmaid's Tale" is just a work of frightening TV — or a sign of what's to come.
"The Handmaid's Tale" will debut on Hulu April 26.
A version of this article appeared in the Monday, April 24 print edition. 
Email Sophie Bennett at [email protected]