PBS Documentary "All the Difference" Highlights Urban Education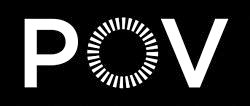 PBS's Point of View documentary series will feature the stirring "All the Difference" this Monday, Sept. 12. The film follows the respective paths of two Urban Prep high school students from the Englewood neighborhood of Chicago as they move from high school to four-year universities. Both raw and heart-wrenching, "Difference" tells the true-to-life, uplifting tale of a generation and a community with the odds stacked against them.
Chicagoans — including the film's director Tod Lending and producers Wes and Joy Thomas Moore — may not be shocked by the realities that protagonists Robert and Krishaun face in their quest for upward social mobility. For kids like Robert and Krishaun, who grew up in "Chiraq" neighborhoods (the nickname given to the crime and poverty-ridden areas of the city), the high school graduation rate for black males is only 41 percent.  Of that, about a third go on to attend four-year universities directly after graduation. 
Robert studies at Lake Forest College in the Chicago suburb Lake Forest, IL, while Krishaun attends Fisk University in Nashville, TN.  The film focuses primarily on the men's college careers — meaning that viewers see less of the neighborhood in which they grew up. Because of this, the middle of the film feels quite long and somewhat tedious before the boys graduate.  We want to see these young men succeed, but we're often left wanting more in terms of their backgrounds — we want to see the struggle that led them to this point.
Robert's college experience is arguably much more interesting than that of Krishaun; Fisk University is a historically black institution, whereas Lake Forest College is the stark opposite.  While both men face academic challenges due to their lack of preparation provided by their high school careers, Robert also faces discrimination from white classmates.  The film definitely carries a message of white privilege with a measured and illuminating hand. The world of chiraqs and racial injustice is very obviously set up as a non-white story; beyond just portraying the difficulties of poverty and poor schooling, the documentary makes it clear that these difficulties are disproportionately suffered by communities of color.
Because "Difference" follows Robert and Krishaun's real lives, there are both triumphs and setbacks.  Robert struggles to follow a pre-med path, while Krishaun's personal life is rattled by disruptive events back home.  But ultimately the film provides a happy ending, emphasizing its message that if you work hard and overcome your struggles, you can rise above any circumstance.
"All the Difference" airs at 10:30 p.m. on PBS. 
A version of this article appeared in the Sept. 12 print edition. Email Natalie Whalen at [email protected]