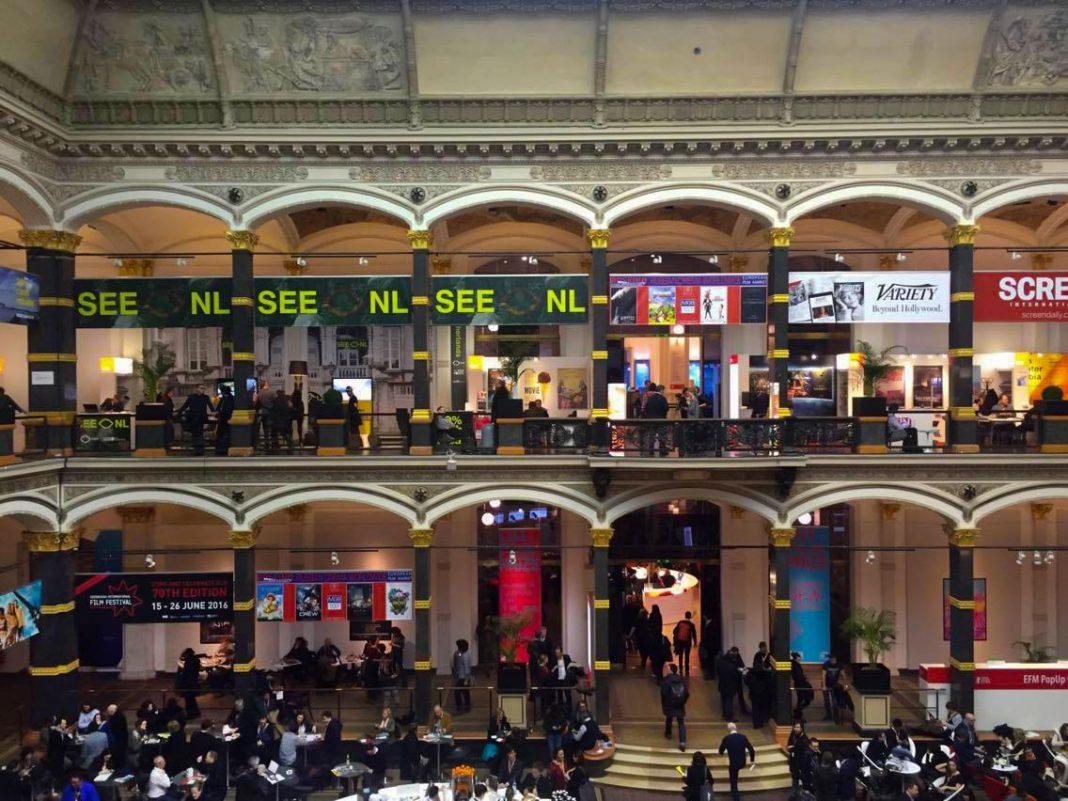 NYU Berlin students in the German Cinema Class were lucky to receive accreditation to the 66th Berlinale. These passes gave students access to screenings, events, talks and admission to the European Film Market. People fly in from around the world for the renowned festival. For us, this beacon of cinematic culture was just a few U-Bahn subway stops away.
The Berlinale features a wide breadth of international film. Since 1951, the festival has undertaken to find films with important voices. The festival prides itself on presenting new content and films outside of the mainstream. They aim to represent authenticity, often showing the experimental and the unconventional. Over the course of a week, Potsdamer Platz buzzes with enthusiastic cinema goers. These dedicated viewers line up in the early morning to secure tickets to prime screenings.
While most of the films were feature length, the festival offered shorts as well. I put my focus on seeing these, primarily because I could see more in less time. In just two hours I saw representation from Hungary, Vietnam, Germany, Sweden and the United States.The shorts show the festival's vast diversity in nationality and content, as well as medium and perspective. While these films also ranged in success, they deserved to be seen for their unique perspective or risky technique. Opportunity is the mission of the Berlinale. Opportunity to show, opportunity to meet and opportunity to create.
After looking at the European Film Market, it is understandable just how vast these opportunities are. The marketplace happens simultaneously to the Berlinale and is the business side of the festival. German Cinema professor Axel Bangert organised meetings with distinguished individuals operating in the market place. With the guidance of Karen Arikian, Berlinale representative for the East Coast of the U.S., we walked through a myriad of booths and presentations from film agencies around the world. Later that day we also met Amy Dotson, International Filmmaker Project Deputy Director. She illuminated the world of funding and community surrounding filmmakers looking to create.
These resources were new to me but I was not alone in imagining the possibilities. We started to dream and the Berlinale became more than just a week of movie-going. The spirit and opportunity of the festival inspired us. With the talent amongst our group, I hope some of us will return — not just as accredited pass holders, but as producers and directors.
Email Georgina Hahn at [email protected].