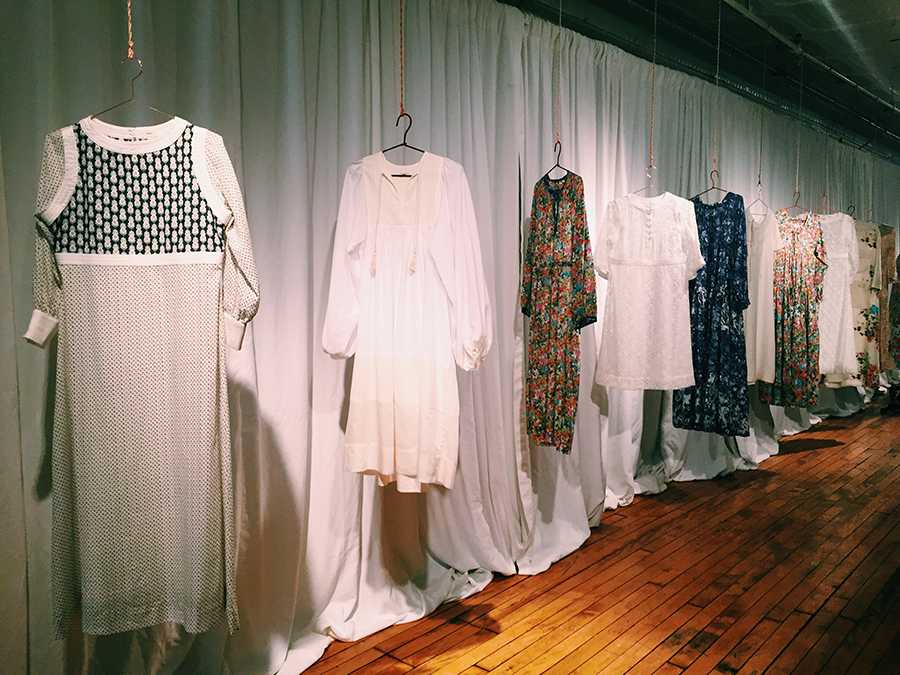 The essence of Warm can be captured with two central words: comfort and versatility. Warm's Spring/Summer 2016 collection proved to be particularly abundant with floral prints and consistent with the presence of lines. Both ease and timelessness were highlighted in the collection with repeating patterns in simple, oversized layouts on each piece. With a notable use of quilted prints and vibrant hues, the designers successfully conveyed a collection that was fresh and perfectly adequate for the summer heat.
Clearly inspired by the bohemian flair of the '70s, each look consisted of a casual, relaxed-fitting style emphasized by the lack of tight or extravagant pieces. Emphasis in silhouettes was given to the oversized look. At the same time, however, particular details to each piece were key in underlining the femininity of the designs, such as the marking of layers on long dresses that created a more sharpened silhouette.
Horizontal and vertical lines gave a sense of proportion and rhythm to some pieces, essential in providing overall harmony to the looks. With a mix of materials like cotton and silk, the collection was able to imitate the denim hippie look, without the dense, heat-absorbing properties of the original fabric.
Transmitting a sense of freedom that is inherently associated with summer, the collection proved that function and comfort can in fact be chic. Founder and creative director Winnie Beattie stressed the importance of this aspect in Warm's aesthetic.
"Picture yourself in a dream, and Warm will provide the comfortable, all-appropriate outfit that you would be wearing," Beattie said.
Graceful and practical, the collection radiates personality and depicts a strong, positive summer vibe. From mushroom prints to pastel colors, Warm's Spring/Summer 2016 collection is equally suitable for almost all occasions and the brand's namesake.
Fernanda Esquivel is a contributing writer. Email her at [email protected]ws.com