Broadway inspired by varied source material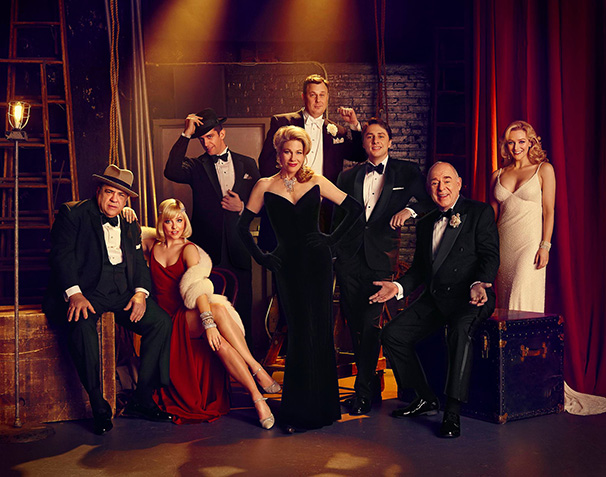 In the age of prolific publication, creating original products can be a challenge. This year, the Broadway community is lifting ideas from other media and retrofitting them for the stage. Theatergoers can look forward to adaptations from film and literature — including "Rocky," "Bullets Over Broadway" and "Of Mice and Men" — coming to the Great White Way in 2014.
With the recent news that a Broadway version of "Frozen" has been greenlit, it is not surprising that other films are migrating to the stage this season. In fact, "Frozen" is not Disney's only new animated addition to live theater — "Aladdin" is due to start previews on Feb. 26 at the New Amsterdam Theatre.
While several children's books and movies have become big hits on Broadway — "The Lion King" has been filling seats since 1997 — there has recently been a move toward grownup filmfare taking the stage.
First of these will be "Rocky," based on its Oscar-winning namesake from 1976. Sylvester Stallone, who starred in and directed the movie, co-wrote the libretto for this new Broadway musical, which begins previews next week. The talented creative team behind this effort includes director Alex Timbers, who agrees that the project involves a strange premise. Hopefully the gritty moodiness of the film will carry over without becoming a melodrama.
The next film-to-stage transformation is Woody Allen's 1994 "Bullets Over Broadway." This dramedy, set in the New York theater scene of the 1920s, may be just campy enough to work at the St. James Theatre. Starring "Scrubs" alumnus Zach Braff, the show will open in April after a month of previews, with Allen contributing a new script that is sure to add some metadramatic flare.
Broadway will not only rework films this spring — literature will receive a makeover as well. "The Bridges of Madison County," a musical taken from the pages of Robert James Waller's popular novel, will have music and lyrics by Jason Robert Brown, an underdog favorite in the theater world. The book, written in 1992, tells the story of a love affair between a lonely housewife and a traveling photojournalist.
Around the same time as "Bridges," one more work of literary fiction will grace the New York theater scene: John Steinbeck's heartbreaking "Of Mice and Men," a story that rivals "Death of A Salesman" in its disillusioning portrayal of the American Dream. The stage production stars Hollywood favorites James Franco as George and Chris O'Dowd as Lennie. Anna D. Shapiro directs this revival of an adaptation — "Of Mice and Men" debuted on Broadway in 1937 — and previews start on March 19.
Performing onstage brings characters to life, letting them fly off the page in a way that no other medium can. With any luck, this season's adaptations will boost theater's relevance, and perhaps even encourage composers and playwrights to offer up newer material for next year.
A version of this article appeared in the Tuesday, Feb. 4 print edition. Clio McConnell is arts editor. Email her at [email protected].