Objects We Hold Through Time
A look at the objects that tell the stories of our histories, growth and relationships.
Objects tell our histories. Whether they have been with us for weeks, years or months, they have the ability to define us in subtle ways that show our personalities, strengths, weaknesses, hopes and dreams. For many of us, objects stick with us no matter what we go through as we hold them close to us through time. They remind us of stages in our life of maturity, dreams, aspirations and certain friendships. The following seniors look back on certain objects that defined their time at NYU.
Palak Agarwal, a graduating NYU senior in the School of Professional Studies, recounts her most prized possession. While it's not an object one might expect, it symbolized a new stage in her life: her first paycheck. 
"It may sound crazy, but I still have my first paycheck from my on-campus job at NYU Athletics pinned to my wall," Agarwal said. Her first job was as a marketing assistant, dealing with social media platforms alongside the varsity team coaches. Agarwal says that the job taught her accountability and teamwork, seeing the many processes that went into a single game.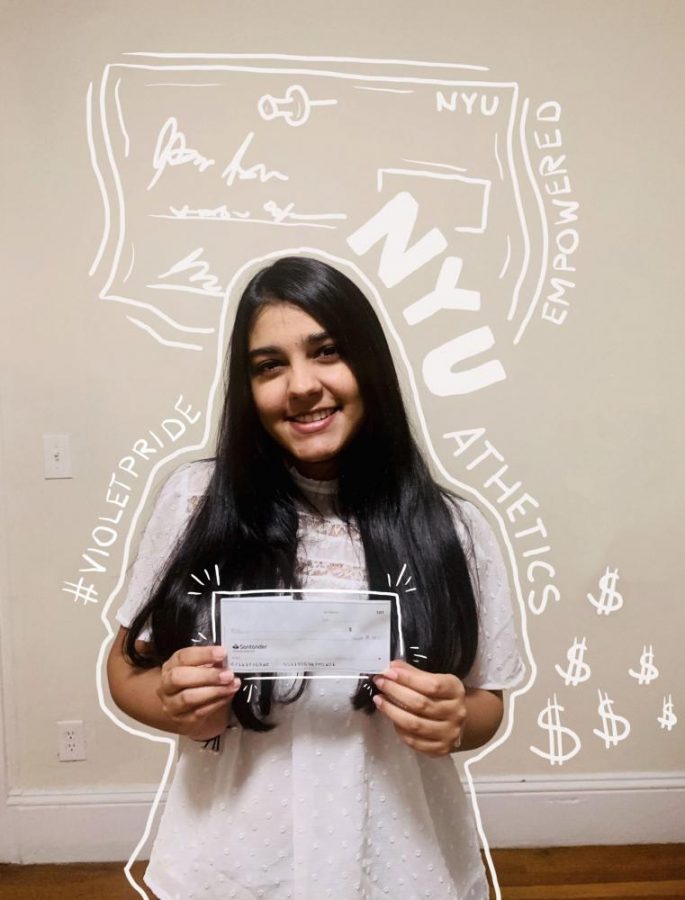 Agarwal recounted when she received this check, realizing it was a critical transition into adulthood. The job made her financially responsible for major things in her life such as paying rent by herself. 
"Having a job for the first time in my life truly empowered me," Agarwal said. 
Agarwal also notes how this job was an extremely memorable part of her NYU experience, something that was unfortunately cut short due to the coronavirus pandemic. 
"Working at NYU Athletics has definitely been one of the most special parts of my NYU journey & has played a big role in making me the person I am, as I walk out of NYU today," Agarwal said.
For Giuliana Mancini, a Tisch drama senior, her time at NYU has helped shape her into the person she wants to be. She cherishes her acting notebook that she has had since the fall of her junior year. The book is covered in stickers of her aunt's state senate campaign, her trip to London, when she got to vote for the first time and one she found on the street reading "mean people suck." The notebook opens up to a message from a favorite acting professor on a day she was feeling discouraged: "you're wild. I've seen it. Don't let anyone forget it." For Mancini, the book is a powerful piece of self-history and motivation.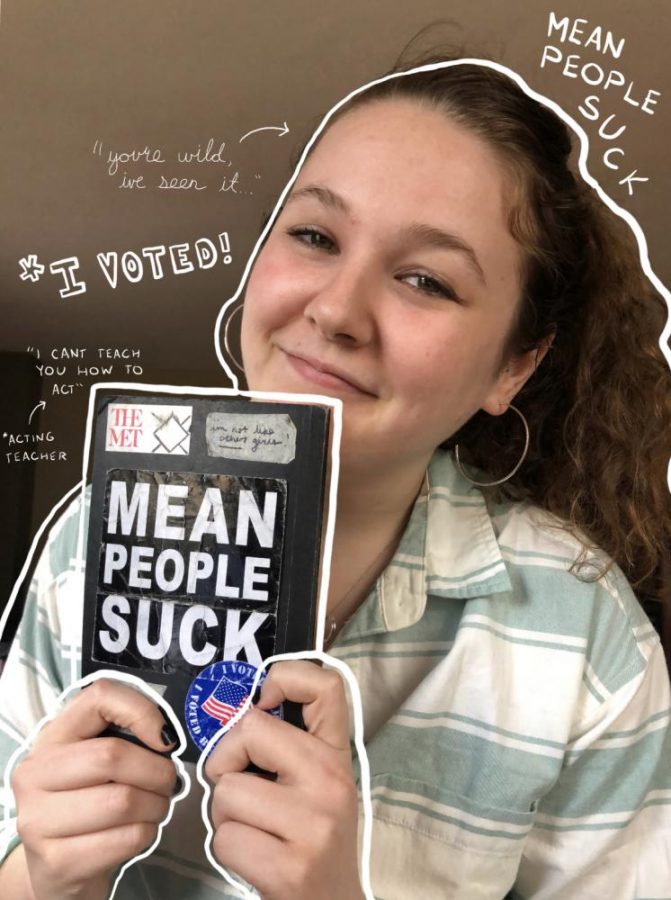 "It's one of those things I really cherish because it was from such a time of growth and change for me," Mancini said. "That has been the whole college journey for me, trying to grow into the person that I want to be rather than the person I thought I was supposed to be."
Similarly, Lani Kording, a dramatic writing major at Tisch holds close to her a copy of "Angels in America," a play that has inspired her from the beginning of her journey as an artist. 
"It inspires me each and every time I revisit it," Kording said. "The play that first made me want to become a playwright."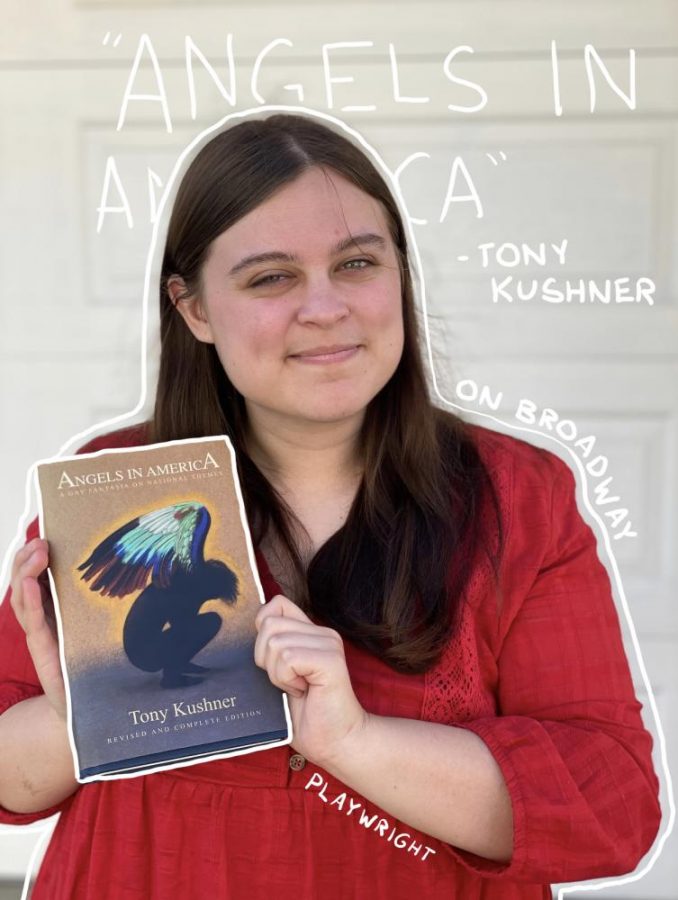 Kording reminisces on how the play has set her own personal goals in motion. 
"Seeing it, and rereading it for the millionth time, really reminded me why I love theatre so much and how much NYU has helped me grow as an artist." 
While the objects we cherish can serve as relics of our personal past, they can also remind us of the times we share with others. Often it's the most frivolous objects that remind us of the most special moments we had.
Victoria Provost has a special memory of a pineapple. The CAS English senior recalls the time she teamed up with her friends in her first year to plan a surprise party for their friend, whose birthday is on April Fool's Day. 
"Our plan involved a staged kidnapping, silly string, aluminum foil and about fifty-three pineapples," Provost recalled. "Every day leading up to the big day, we placed numbers around for him to find, counting down to April 1st, and we would leave our calling card — the pineapple — along with them, creating a huge build-up of anticipation."
She described the day where half of her friend group staged a kidnapping and took her friend to dinner, while the rest of them stayed behind, covering his room and belongings in aluminum foil and Saran Wrap. 
"We awaited his return with several cans of silly string and our piece de resistance — a pineapple birthday cake," Provost said. "The prank cemented our friend group, which has stayed close ever since, and gave us a great college story that I'll never forget."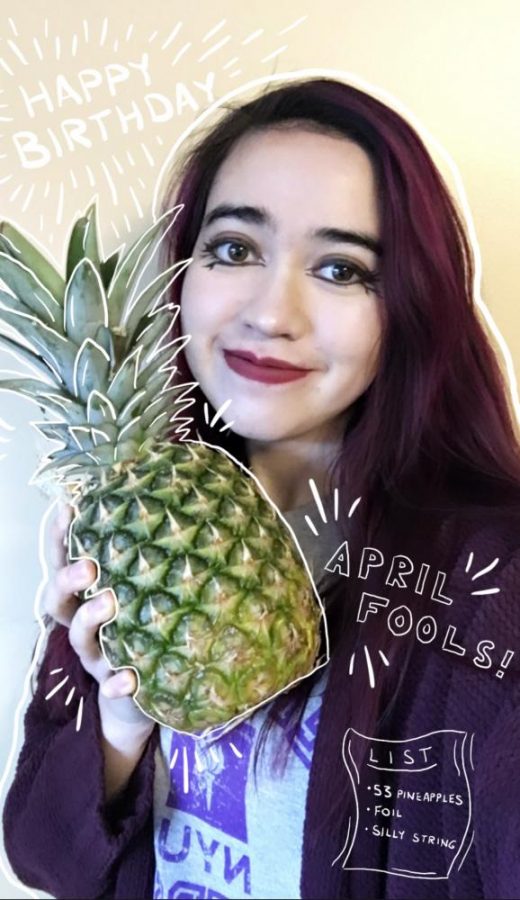 With the year coming to an early close, seniors find their last goodbyes to their friends, roommates, teachers and collaborators cut short. At this time, we choose to hold certain things close to us, and bring certain things home as we say goodbye to the campus, inviting us to ask ourselves: What did you bring home with you now, and what does it say about you?
Email Celia Tewey at [email protected] A version of this article appears in the Friday, May 8, 2020, print edition. Read more from Washington Square News' "While You Were Here 2020."