Masters in Extracurriculars
Graduate students discuss being a part of all-university extracurricular activities and clubs in between their first and second graduations.
In graduate school, everything but academics seems to drift away. The student body in each department shrinks, social circles narrow, interests specialize and opportunities to create new meaningful bonds get pushed away by research deadlines and the need to stay fully committed to one's chosen field. It may even feel like the chance to explore new interests was all but lost in the transition from undergraduate to graduate programs. With most peers no longer close to campus, graduate students may sense they're entering the professional world without any community to look back on. 
For some graduate students who seek to reduce this sense of isolation, all-university clubs and organizations may provide a breath of fresh air away from research expectations, heightened academic rigor, monthly bills and other demands of adult life.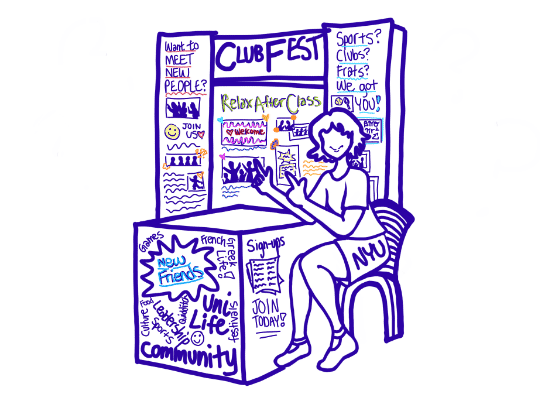 Seeking out fellow francophones, Harsimran Bhandal, a French Studies master's student, decided to participate in the All-University French Club as a means of building more relationships beyond the small cluster of students in his program, whom he rarely met outside of class. Bhandal lived in graduate student housing and didn't have any classmates in his building as many graduate students choose to rent more affordable housing outside of Manhattan. 
"I thought, you know, if I'm trying to make friends, I might as well try the undergraduate organizations," Bhandal said. "I just felt sort of lonely because there were so many undergrads on campus, and I hardly saw my own classmates."
But even prior to social distancing, Bhandal encountered roadblocks in his plan to bond with the French club community. He felt his ability to make friendships with undergraduates was impeded by his status as a graduate student, and he often wished things could've been different regarding his friendships across the university.
"Before everything got canceled, it still felt kinda weird because a lot of people were so surprised that I was a grad student," he said. "I wish I could've been able to spend more time with other graduate students. There were department events, but they weren't with French undergraduate students, so that didn't feel inclusionary either."
For Bhandal, it seemed there was no middle ground for being able to interact with the NYU community. He felt disconnected from both his peers and the undergraduate students. As a first-year graduate student, Bhandal related better to the same-aged undergrads than his peers, some of whom were nearing 30. Fitting in became a challenge, and relocating to remote learning only worsened it. 
"The 'NYU community,' that expression doesn't really mean anything to me," he said. "To me, it was like I went to my classes and then I went home, and I didn't really belong to a specific NYU community at all."
Bhandal found little support with integration on campus, compared to his undergraduate school, University of California, Berkeley. He attributed much of the difference to the lack of a closed-off campus and his perception of the colder, busier mentality of East Coasters, compared to the West Coasters he was used to. 
Unlike Bhandal, industrial engineering master's student, Sridharr Krishna Saravana Prabhu had a largely positive experience in connecting with undergraduate students when he joined the All-University Taekwondo team. He initially joined to compare taekwondo techniques with those he'd picked up in karate classes and sought out the team to find his niche within the large student community.
"I took away what I wanted," Prabhu said. "My NYU patriotism has grown several folds and representing the college gives me new pride to boast."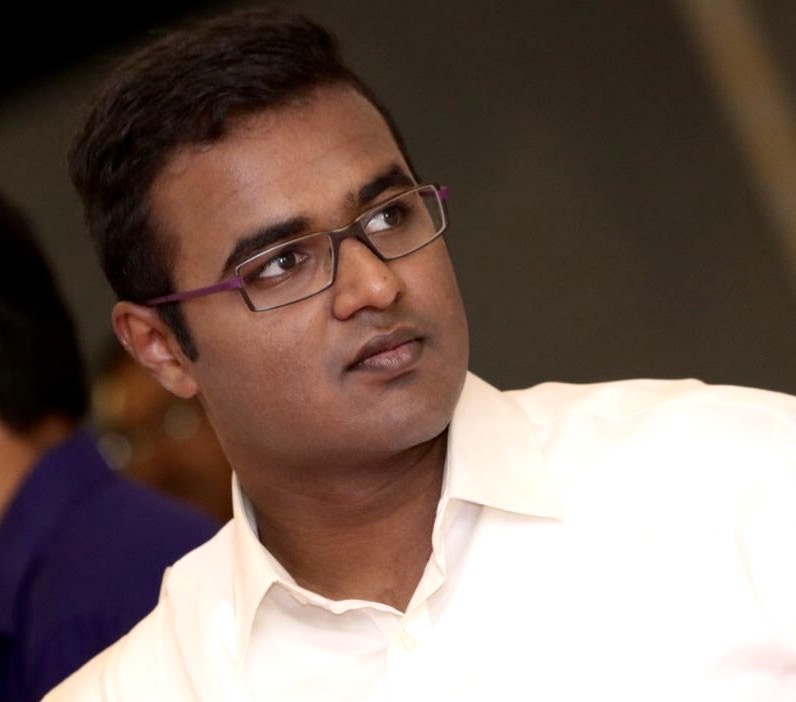 Given the team-focused nature of his sport, Prabhu felt he had a chance to connect deeply with the undergraduate students, as well as a small number of other graduate students. Having an atmosphere that already felt inclusionary towards graduate students made fitting in easier, as did the fact that Prabhu was only a few years older than the majority of the undergraduate members himself. 
Moreover, joining a team as opposed to a club focused on learning a skill or language likely made any age difference unimportant because of how much team bonding was encouraged through frequent practices and trips together for tournaments.
Prabhu's experience showcased how inclusivity in clubs could make a world of difference, as he, like Bhandal, initially had trouble creating meaningful relationships with those in his graduate program.
"In grad school, you don't make too many friends who want to hang out with you or do something fun," Prabhu said. "It has been a great experience so far with my taekwondo team. It was quality time with friends and a whole lot of new friends."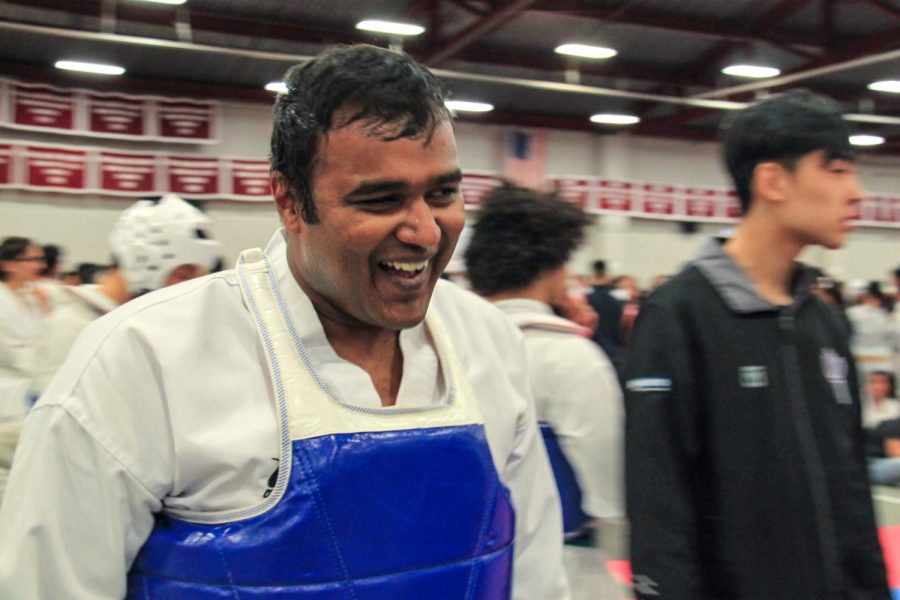 Vivek Patel, a first-year master's student at the NYU Center for Urban Science and Progress, experienced the middleground of age-gap isolation and undergraduate bonding through his avid involvement in Japanese cultural and language-learning clubs. Patel sought to immerse himself in Japanese to better interact with his sister's Japanese colleagues, who often visited their home in India.
He originally participated in Japanese Language Table, a program designed for conversational speaking in Japanese, but found the chats inorganic because of the pre-selected topics and the majority of members already being friends enrolled in the same undergraduate Japanese language courses. Eventually, he carved out a place for himself in the Japanese Cultural Association, where he could regularly converse with Japanese natives in a more relaxed environment. JCA caught his eye after he discovered the organization hosted Sakura Matsuri, the Japanese cherry blossom festival, annually in the spring.
"There were clubs at my old university, but there was never anything like a Japanese club," Patel said. "I really wanted to organize Sakura Matsuri and practice speaking and listening to conversations of real Japanese people in a consistent way."
Patel looks back on his time at JCA with fond memories, even outside of club events and weekly meetings. While he sometimes felt at a distance from the undergraduate members, he was able to bond with them through Sunday Palladium Residence Hall brunches scheduled by the association.
"We were talking, eating, and we didn't have an agenda," Patel said. "Most of the time, it feels like people all have their own friends, but during the lunches, you had to talk to the person in front of you, so it was much easier for me."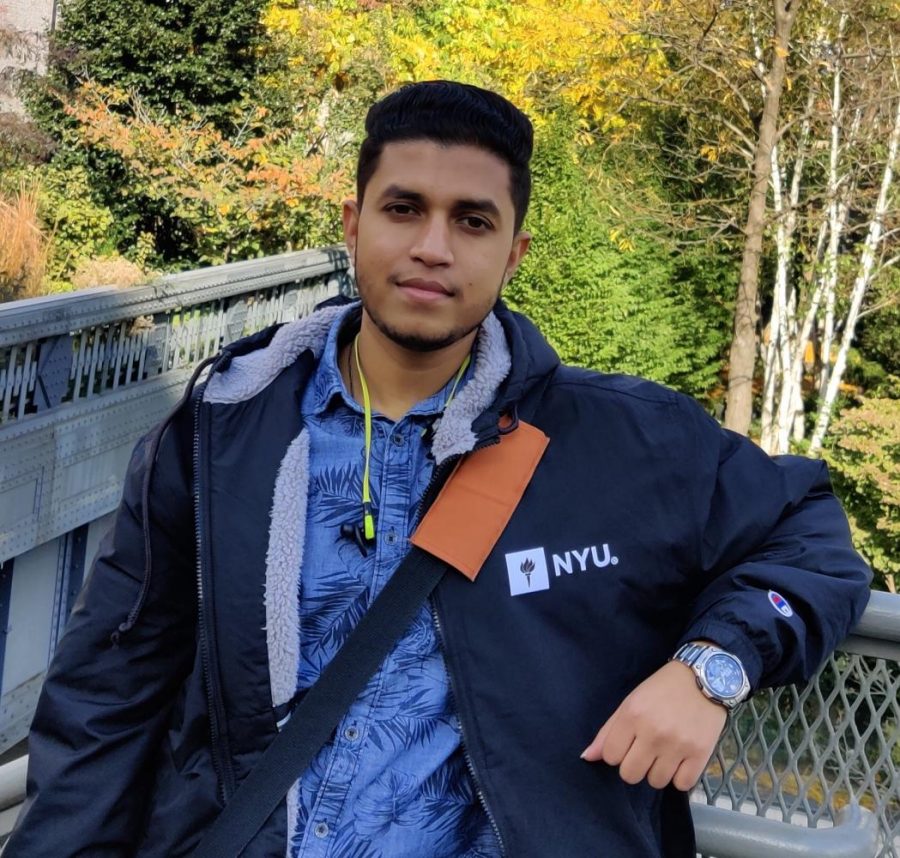 Although Patel was amongst primarily undergraduate students, he didn't mind feeling out of touch with their pop cultural references as much as the fact that others sometimes considered his club activities strange.
"The long-lasting impact of these clubs is that I feel like I'm getting old," Patel joked. "Sometimes it's difficult to find common topics, especially with new pop culture and TV because I'm focused on other things. But, I do hope more graduate students do join clubs so it's not weird or seen as a stigmatized thing that you shouldn't be doing."
When opportunities for bonding with other students were encouraged, both Patel and Prabhu gained a sense of acceptance in the community. Their clubs and sports teams made an effort to push for interaction, and the barrier between them and the undergraduate members started to disappear. With a few other graduate students among them, their participation in student life activities began to feel more normalized, which Patel especially appreciated.
Unfortunately, since club and team sport events were cancelled amidst the pandemic, graduate students have not only lost time to spend with their new friends, but likely the once-in-a-lifetime opportunities to participate in certain club events or competitions specific to NYU. 
Still, as their extracurriculars resume online, Patel and Prabhu both expect to continue their participation. Patel was disheartened by Sakura Matsuri's cancellation, but he currently enjoys regular chatting events with JCA members on the LINE app. Likewise, Prabhu has stayed connected with his team on Instagram. The team itself hosts weekly highlight posts to celebrate its members' accomplishments this past semester. 
Bhandal, whose proposed master's thesis on Sikhs living in Paris has been put into jeopardy by travel restrictions, will focus on his studies for the time being. But, he did note that this kind of club-wide integration was exactly what he had been looking for but unable to find.
"It would have been nice if they [club executive boards] advertised to say anyone can join, even grad students, but I think everything is so separated that I don't blame the undergrads," he said.
It was clear for Bhandal that while he received the language practice he'd hoped for, his clubs would not have a long-term impact on him, and he didn't believe he would have any impact on their members either. Upsetting as it was, he found it particularly sad given his lack of strong connections among his graduate student peers.
With short program durations and modest class sizes, being a graduate student can be an awkward place when the remainder of the student community feels so much younger and further away. While the age gap will never disappear, it doesn't have to be a dealbreaker in forging friendships within student life communities, especially if the vast selection of NYU's student clubs and team sports continue making an effort to welcome more than just undergrads.
In graduate school especially, having an escape from academics becomes almost invaluable. For graduate students who have difficulty bonding within their programs, having a few friends in the undergraduate community can help them feel as though their time to experience student life isn't quite over.
Email Sammy Tavassoli at [email protected] A version of this article appears in the Friday, May 8, 2020, print edition. Read more from Washington Square News' "While You Were Here 2020."