PhD Student Redefines Accessibility in the Arts
Claire Kearney-Volpe is a user experience researcher who has worked with Google and the Processing Foundation to make creative content more accessible. The technology she has helped create has redefined what it means to be a visual thinker.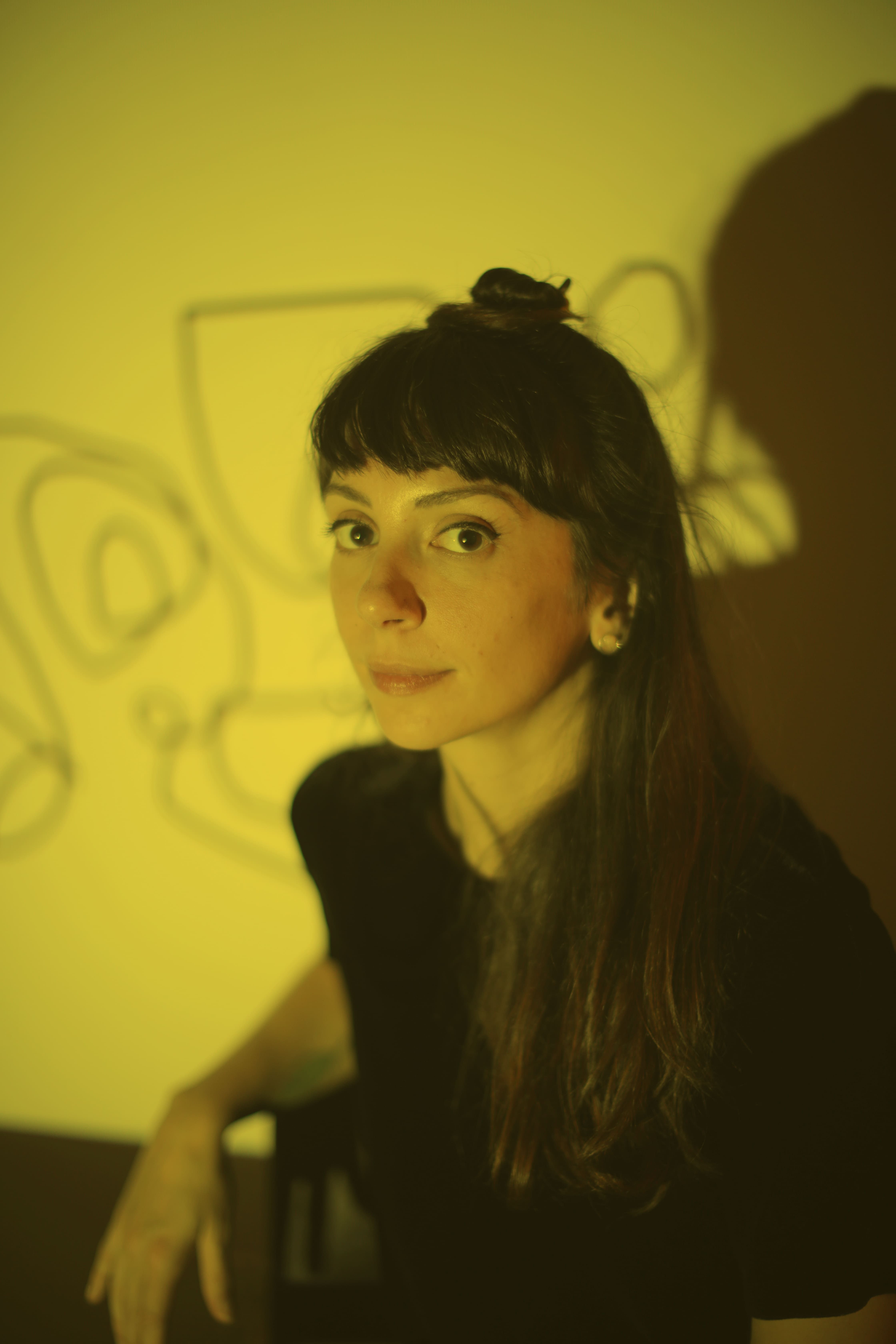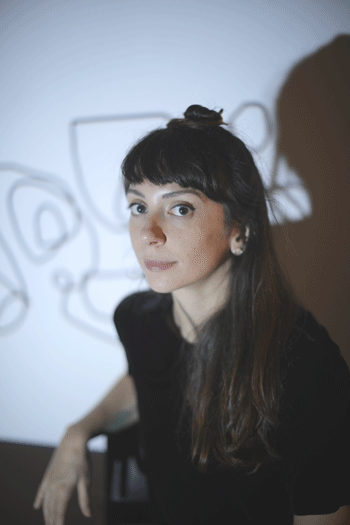 Claire Kearney-Volpe is a problem-solver. She is also a technologist, a designer and an art therapist. With three — soon to be four — different degrees, it is only natural that she has many titles. But despite her major in visual art, she is not an artist. 
Kearney-Volpe is a Ph.D. Candidate in NYU's Rehabilitation Sciences Program expecting to graduate in 2020. Her work revolves around making technology more accessible for those in the disabled community, but her path — from making oil paintings and abstract drawings to designing and developing accessible technology — was anything but linear. 
She became involved with art the way most kids do, in preschool, drawing incomprehensible crayon doodles on colored construction paper and making muddy watercolor paintings. Both of her parents had an appreciation for art, especially Kearney-Volpe's father, who studied child development at the Institute of Child Study, where children were given an arts-heavy education. 
Kearney-Volpe completed a double majored in psychology and visual arts, with a concentration in painting and drawing, at the University of British Columbia in 2009. Despite her passion, she soon realized that professional painting was not in her future. 
"I wasn't really drawn to the art world, and I didn't feel like I was good enough to be an artist," Kearney-Volpe said. "But I wanted to keep art and creativity in my life."
She puts it bluntly, but regardless of whether or not she was good enough, her decision not go down a traditional art path allowed her to pursue something far more meaningful to her: helping others. 
In 2011, Kearney-Volpe graduated from The Vancouver Art Therapy Institute with a degree in art therapy. 
Given her background in art, Kearney-Volpe understands the importance of art as a form of self-expression. For her, creation has always been more about its therapeutic qualities than creating a flawless final product. 
"You enter into a state of flow when you are making art," Kearney-Volpe said. "It's like this other form of communication and physical sort of process that can be cathartic […] you don't have to express yourself mediated by words."
While working as an art therapist, she assisted a middle school student on the autism spectrum who had trouble conversing with others, but made music and intricate designs with clay. Through interactions such as this, she observed firsthand the way that art has the ability to foster growth and serve as a form of expression. 
Around the same time, she worked as a research assistant at a research hospital where she mapped the movement of the chronically homeless and related those data to their health and well-being. To do this, Kearney-Volpe used geographic information system programs to make maps that showed how many moves the chronically homeless patients were actually making. 
"I got really into data visualizations from that work," Kerney-Volpe said. "So I watched a few TED Talks, and one of the TED Talks I saw was this guy, Jer Thorp, who was a faculty member at ITP."
She decided to get her master's at NYU for its Interactive Telecommunications Program in 2013, and it was here she took a class called "Developing Assistive Technologies." The class partnered with the NYU Ability Project, a Tandon-based interdisciplinary research program that aims to further the study of assistive and rehabilitative technology. They use a participatory design approach to all of their projects, meaning that the intended users of accessibility tools — tools designed with people with disabilities in mind — participate in their creation.
It was in this class that everything came together: her desire to help others, her fascination with technology and the artistic aspect of designing it. Following the class, she became a research fellow at the NYU Ability Project. 
Through this program, Kearney-Volpe met Chancey Fleet, a blind technology expert who works at the New York Public Library as an assistive tech educator. She is also an affiliate of the Data & Society Research Institute and Vice President of the National Federation of the Blind of New York. 
"She's wicked smart," Kearney-Volpe said. "She really intimidates me. Chancey is the whole reason why I do accessibility work." 
Growing up blind, Fleet internalized the apparent, but unspoken message that she wasn't capable of excelling at visual activities, such as drawing, mathematics and graphics. As a spatial thinker, this was detrimental to her learning as well as her confidence in her ability to think spatially. 
"The implicit belief that blind people only need to work with plain text and that either they won't understand graphics, or that those graphics are too difficult to deliver, is a really deep and pernicious dark pattern," Fleet said.
Kearney-Volpe worked with Fleet to amend these "dark patterns." First, they collaborated on a diagramming tool for Fleet, who had the responsibility of helping plan a banquet for the New York Public Library's annual Accessible Community, Culture and Technology Fair.
However, while planning, Kearney-Volpe ran into an obstacle: in order for Fleet to effectively participate in the design process, she needed to learn to code. But despite copious amounts of searching, they could not find a comprehensive coding guide that was accessible to Fleet's screen reader, leading Kearney-Volpe to an alarming realization.
"I realized how little I knew about digital accessibility — and I was about to graduate from a master's program in interactive telecommunications," Kearney-Volpe said. "There was just no mention up until that point about digital accessibility, which is terrifying."
Despite being in her last year of a technology-centered masters program, her lack of knowledge on web accessibility left her dismayed. But with her frustration came the determination to find a solution.
So Kearney-Volpe and Fleet applied and were accepted for the Processing Foundation's 2016 fellowship. They conducted several interviews with experts in the field of Human Computer Interaction who all had visual impairments. They also held various workshops to test their redesigned P5.js web-editor and the effectiveness of their learning resources, implementing the same participatory design practices that Kearney-Volpe absorbed from the Ability Project.
As a result, P5.js, also known as processing — a programming language used for coding "in the context of the visual arts"— is now accessible to screen readers, allowing blind and visually impaired people to code, create and enjoy it non-visually. 
Fleet explained that many design and technology students come to the New York Public Library with assignments from their professors, attempting to finish their projects as quickly as possible and rarely seeing them as meaning anything more than an assignment within the library's walls. In contrast, Kearney-Volpe's dedication is a rarity, a quality that Fleet has appreciated since their first meeting.
"Once in a blue moon, I would say one student in 10 or 15 turns out to be someone who just makes a stellar contribution to our learning community and to the community of practice for non-visual techniques," Fleet said. "Claire is another one of these individuals."
For Kearney-Volpe, Fleet is not only a sharp-witted collaborator and friend, but also a source of inspiration. Working with Fleet made her realize that art — the discipline she had so much love for as a child — did not come as easily for others as it did for her, not because they were incapable, but because they lacked the means. 
After she graduated from the Interactive Telecommunications Program in 2015, Kearney-Volpe continued to work with Fleet on various projects, including processing. She started working as a fellow for Google's Creatability collective — an open source database of projects created by allies and researchers from the accessibility community in an initiative to make creative tools more accessible. 
It was then that Fleet came to her with another idea. 
"Non-visual drawing is something that we [blind people] pine for, and are capable of and want," Fleet said. 
What if there was a tool that allowed just that? 
In collaboration with Fleet and accessibility allies and members on Google's creative team, Kearney-Volpe created a virtual tool called Sound Canvas. Equipped with a sonified canvas that allows blind or visually impaired individuals to draw by making different sounds as they sketch, Sound Canvas uses keyboard commands while receiving real-time audio feedback depending on the location of the user's cursor. For example, as you move their arrow keys from left to right, a sound pans, and as you move up and down, the pitch changes. 
Keyboard commands are not the only input. You can use a mouse or map to a point on your body. On the body tracking setting, movements are precisely recorded by a webcam and translated into brush strokes of black ink onto a computerized white canvas. 
"I think a lot of people don't realize it, [but] people that are blind or have low vision are all also spatial thinkers," Kearney-Volpe said. "[They] have ideas and things that they want to communicate spatially and visually, and consume content that's both spatial and visual."
Public perception suggests that ocular vision and spatial information are somehow inseparable. As a result, there is a lack of adequately accessible technology, stifling the creative capability of spatially minded individuals within the disabled community. 
"Our tools are inferior to our capacities," as Fleet eloquently put it. For her, Kearney-Volpe's work is nothing short of a necessity. 
Technology has the capacity to extend human abilities and open up new spaces, not only for coding and tech, but artistic expression too. However, it can also lock groups out of these spaces. 
It is this lack of accessibility awareness that Kearney-Volpe hopes to disclose through research like her dissertation, which she is currently writing, centered on how to make technology and code more accessible to the blind or visually impaired. 
She has also seen firsthand — from working as an art therapist to collaborating with Fleet — the freedom that art gives everyone to express themselves, and the conduit technology can become, if used correctly. 
"It's not a big deal to actually make things more functional," Kearney-Volpe said. "It just takes a bit of extra thought."
Email Arin Garland at [email protected].