Heather Vaxer Is Cleaning up the Mess of Movie Production
The Tisch senior created a Green Grant documentary on sustainable film practices — but she believes that sometimes the most sustainable option is being selfish.
"Tell me more."
Student producer Heather Vaxer often repeats this phrase during her production meetings, encouraging her crew to dive deeper into dissecting their creative direction. However, when she states this, she does not parrot the phrase with mere passive interest — she fiercely stares them in the eye as if challenging them to say no.
Heather, a Tisch senior majoring in Film & TV and minoring in Business, Entertainment, Media and Technology, appears like the picture-perfect producer. In a dim coffee shop, she held up an illuminated iPhone containing her impacted Google calendar. There were no white spaces to be seen.
"I love color-coding everything," Heather said sheepishly.
While her organization skills are top-notch, what defines Heather as a producer is her desire to help people. And for her, it's more than a job — it's a personality.
"I love helping people," Heather said. "Being a producer encompasses everything that I am."
From studying film at an arts-based high school to creating fundraising videos for G1ve a Buck, an integrated riding center, movie-making has always been the path laid out for her. Her junior year, she had an inkling about the specific avenue of producing when she participated in Boston University's Academy of Media Production summer camp.
"If I could do this every day for a month, I think I could do this every day for the rest of my life," Heather said.
It wasn't until Heather arrived at Tisch and started volunteering on sets of upperclassmen students' films as an eager first-year that she realized her place as a producer.
"As a freshman, you're required to get 12 hours as a PA [production assistant] — I ended up with 200," Heather confessed.
Heather reminisced fondly about spending nearly every weekend of her first semester at NYU running around behind the scenes on set, but she was less adamant to talk about her sophomore year.
That year, her suitemate was struggling with her mental health, and being Heather Vaxer, all she wanted to do was help. However, she herself was hurting in the process.
"It forced me to grow up faster than I should've," she said.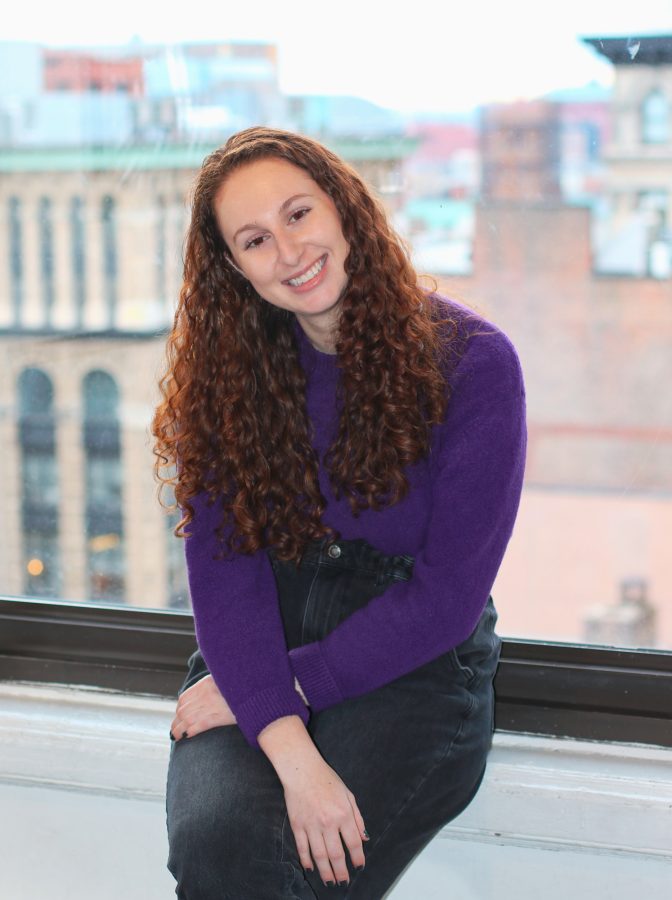 And when the NYU wellness program wasn't enough for her, she reached out to her Tisch family. 721 Broadway became the place where she could let her guard down during one of the hardest times in her college career.
"The amount of people in Tisch who have seen me cry are probably hundreds of people at this point," she said.
Heather acknowledges her sensitive disposition, which becomes clear when she is almost physically taken aback by her sophomore year struggles — "it was actually this week two years ago," Heather said quietly.
Yet in her vulnerability, Heather found the strength to not only bounce back her junior year but to take on her biggest role to date: executive producer of the TV pilot "Mary and the Mob," a narrative about a Long Island housewife who is kidnapped by the mafia over her husband's debts.
She had not yet taken any intermediate-level classes at Tisch. But when the original executive producer fell ill and Heather was suggested by someone on the crew, she became the youngest person in the Advanced Television Production class and on set with one of the greatest responsibilities.
Associate Arts professor Harry Winer, who oversaw the class, noticed her dedication on set and encouraged her to think even bigger by applying for the NYU Green Grant through the Office of Sustainability.
"She made it happen," Winer wrote in an email. "She selected a team to help her, delegated responsibilities to oversee a green production and to make a documentary that would prove to others it was possible."
Heather's documentary explored implementing sustainable film practices on the set of "Mary and the Mob." After viewing, the Sustainability Department and the Film Department decided the documentary needed to be seen by all other Tisch film students, and it's now shown in all film production classes.
"It planted a seed that continues to grow," Winer said. "It will need nurturing, but I trust it will be enduring."
Working behind-the-scenes of both the documentary and "Mary and the Mob," Heather has seen how the process of making art is as important as the product.
"When you feel like you're contributing to something more than just a film, you can totally see the difference," Heather said. "I now feel a personal obligation to make this a part of my life."
What intrigues Heather the most is the ability these mindful practices have in creating a stronger bond behind-the-scenes. To her, every set is not just a film, but an opportunity to assist the cast and crew around her and save space for future producers and filmmakers. 
In a performance activist world where the intention of helping the environment becomes more about cash and competition, it becomes easy for mindful consumers to simultaneously feel like they're doing the most while not feeling like their efforts are enough.
Heather, who drank an iced latte out of a plastic cup and straw but held up her Green Grant aluminum water bottle with pride, shuddered at the amount of plastic water bottles she's seen left around sets that she's previously been on. She stressed that she is trying her best as a producer, sustainability figure and person.
When it comes to her efforts in producing a video, her friend and Tisch senior Kevin Yu sums it up succinctly when he tells her, "you would just die for a film."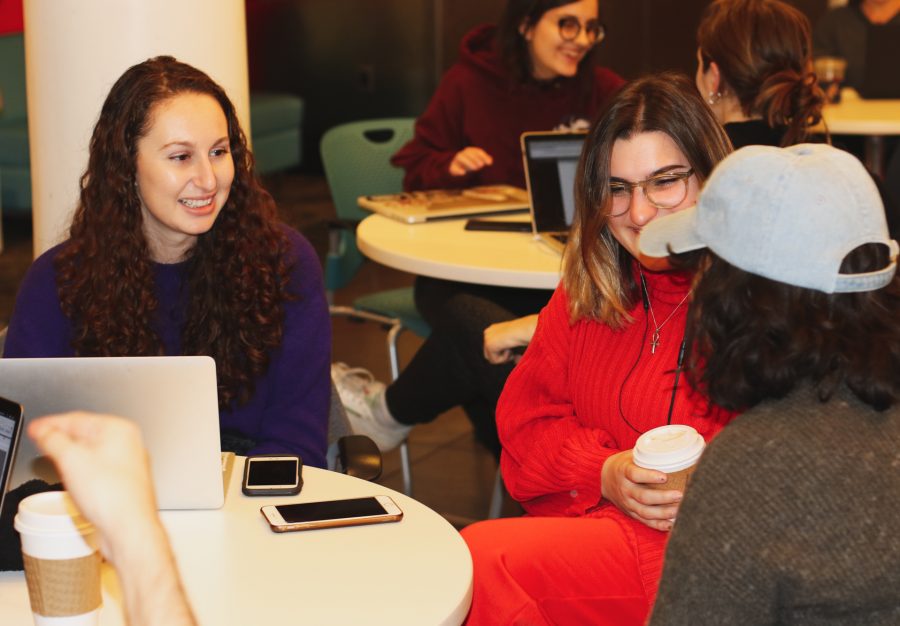 Heather admittedly spreads herself way too thin. One can hear it in the desperation in her voice, the plea that couldn't help but escape as she described how many projects she wished she could be involved in and how many people she wanted to produce for. The way she chugged her coffee within the first 20 minutes suggested she needed the caffeine, presumably from running around to her many meetings.
Heather's still learning how to say no and how to just "be a person sometimes."
"When you're producing, it's hard not to have emotions involved, but at the end of the day this is a job," Heather said. "I care so much about the people I work with and the projects I'm involved in, but I have to be selfish in some way. I can't do everything."
Heather's mother, who Heather praised as her biggest inspiration, argues that she actually aspires to be more like her daughter. Her mother was in the process of obtaining her Ph.D. in nutrition when she was sidetracked by an serious car accident. Perhaps because her own dreams were unfortunately halted, Heather's mother pushes her daughter to reach for her aspirations of executive producing for scripted work.
"She helps others and does what she does truly because she wants to, not because she has to," Heather's mother said. "She is still learning to have a tougher skin."   
Now in her last year at NYU, Heather reflects on the countless internships she's had — to name a few, MTV, USA Network and now as part of the development and production department at Bravo. But these big-name channels aren't what she boasts about. Instead, she gabs about her work with other student directors on projects. And when she's talking about these projects, she speaks more about the work the other people put in versus her own job. 
Heather is like a machine, somehow feeding off the energy she gives to those around her. It's inspirational, and a little frightening, how she manages to make her responsibility those of others at seemingly no cost of herself. Her disposition is to give in a place defined by what we intake and consume.
And while most upperclassmen lose that sparkle in their eye after a couple of years in New York, there's still a fire burning in Heather's eyes.
"I want to be my own Heather Vaxer," she said, sitting up a little bit taller.
Email Anna de la Rosa at [email protected].