A Dancer Is a Body in Motion
How dance taught me what it means to be human.
"This isn't a dance class — it's a life class."
On the first day of my Steinhardt introductory modern dance class, my teacher Allegra Romita stated these words as we sat cross-legged in a circle on the hardwood floor. She also sat with us, legs spread wide in a straddle with her head perched on her elbows as she read over printed copies of our course syllabus.
After 14 years of ballet, I knew how to pair the words "dance" and "life" together in my head. It's difficult now to quantify the time and effort I spent in the ballet studio back home in Long Beach. I could count the hours I criticized my body as it moved in front of a mirror, or the days spent at the theater, where I'd enter for rehearsal or performances when it was still light out and leave as the night brimmed onto the next day. 
But the fact that I'd be sitting in my calculus class thinking about how to do a running sit lift or achieve a partnered triple pirouette finger turn instead of focusing on the graphs and figures on the whiteboard right in front of me said enough — in its totally consuming nature, ballet quite simply was my life.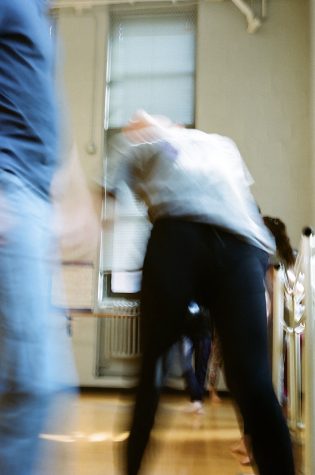 And after 14 years, I was exhausted. 
I moved to New York for college, confining myself in reading rooms at Bobst instead of studio spaces on Broadway. But in my second year of living in this chaotic city, I found myself in a quiet studio again on W 4th St., looking back at myself through mirrors across wooden bars and speakers.  
It was the same. Similar warm-up stretches led into more dynamic routines across the floor.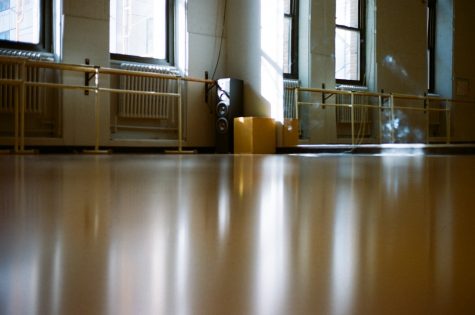 Yet something was different. Regardless of whether they performed the exercise correctly or not, many students in the class were laughing.
Laughter in a dance studio, especially laughter at oneself — it was a foreign sound to me. It dominated even the drumming that replaced the notes of the piano to which my ear was accustomed.
For my classmates, dance wasn't their life. Some had never even taken a dance class before. What they did in those two hours in Studio 305 left a small impact as they carried on for the rest of their day.
But for those mere two hours, we all gave that introductory modern class an almost unusual amount of attention and devotion. We normally get away with glazed eyes scrolling through Twitter during our other classes — another hour and fifteen minutes gone. We can't cheat time like that when we're lost in the space created by the studio, the music and our movement.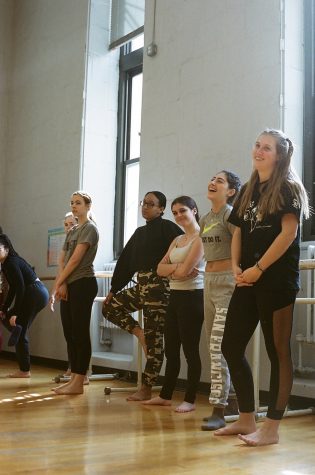 But I grew up cheating. When I danced in that studio in Long Beach, I'd count down the minutes until rehearsal was over; the days until it was Sunday; my one off day of the week or the months until my last performance. Something that was seemingly everything to me, totalizing my hours and efforts, was more often than not empty motion that physically moved me from one day to the next instead of purposeful movement that came from a place of expression or feeling.  
While the students in my modern class are learning how to dance, I am relearning why. My peers, in their laughter and frustration, teach me the simple yet easily forgettable fact — anyone can dance. A body that can move can also dance.  
The beauty in dancing is no longer supernatural or the product of an unachievable idea of perfection but rather exists in messing up during the process. I find it within what it means to be not only a dancer but a human.
Email Anna de la Rosa at [email protected].