I spent my first year abroad in Paris through the Liberal Studies First-Year Away program. I called it an adventure. My brother called it a glorified holding tank.
Story by Natalie Chinn, Under the Arch Editor
I hated how much the comment got under my skin.
I loved studying in Paris, and I was excited about the person it was shaping me into. But every time I brought it up around my family, my brother called it a glorified holding tank. Sometimes, I wondered if he was right.
Was I just part of another NYU scheme to make more money? Was I not smart enough to get into "real NYU?" These are questions all First-Year Away students have considered on Reddit threads, Facebook pages and College Confidential posts and that will probably never be resolved.
Liberal Studies FYA is a year-long program that places first-year NYU students in one of four cities — London, Paris, Florence, Washington, D.C. or, starting in 2020, Madrid. Fewer than 100 students comprise each FYA cohort. Their coursework is through Liberal Studies Core, a two-year program that consists of two semesters of writing classes and three semesters of both Cultural and Social Foundations, classes that teach history through literature and philosophy, respectively.
Each class addresses modern themes, but the coursework is heavily based in historical works. For FYA students, the study away site influences the coursework, supplemented by walking tours and museum visits. FYA students finish the remaining two CF and SF classes on the Washington Square campus with fellow LS sophomores.
There are a couple of ways students are considered for FYA. When students apply to NYU, they're asked to fill out the Common Application. On the NYU-specific section, it asks whether the applicant would be willing to study away their first year if accepted to NYU. If checked, there's an option to indicate preference for sites of interest.
"Students don't remember [marking] that," Liberal Studies Dean Julie Mostov said. "Here you are, a high school [senior], you're pulling every drop-down you can imagine because you want to go to NYU — you don't pay a lot of attention to it."
Whether or not it actually increases applicants' chances of getting into NYU is not publicly known, but Mostov believes it doesn't hurt to indicate interest.
"This year [2019], was 16% accept[ance] rate, and every year it's going to go down," Mostov said. "So, it's probably not a bad idea."
While some well-researched applicants excitedly mark this option, others completely misunderstand the potential outcomes of checking the box.
"I thought it was like a survey question," LS first-year Zoe Ozochiawaeze, who's currently studying in Florence, said. "Like, 'If you want to study abroad, where would you study abroad?'"
However, Assistant Vice President for Undergraduate Admissions Jonathan Williams says all students admitted into FYA check this box in their application.
"As we review those applications, the admissions office is looking for some indication that these students are aware of what they have selected and would genuinely enjoy beginning their first year [away]," Williams told WSN in an email.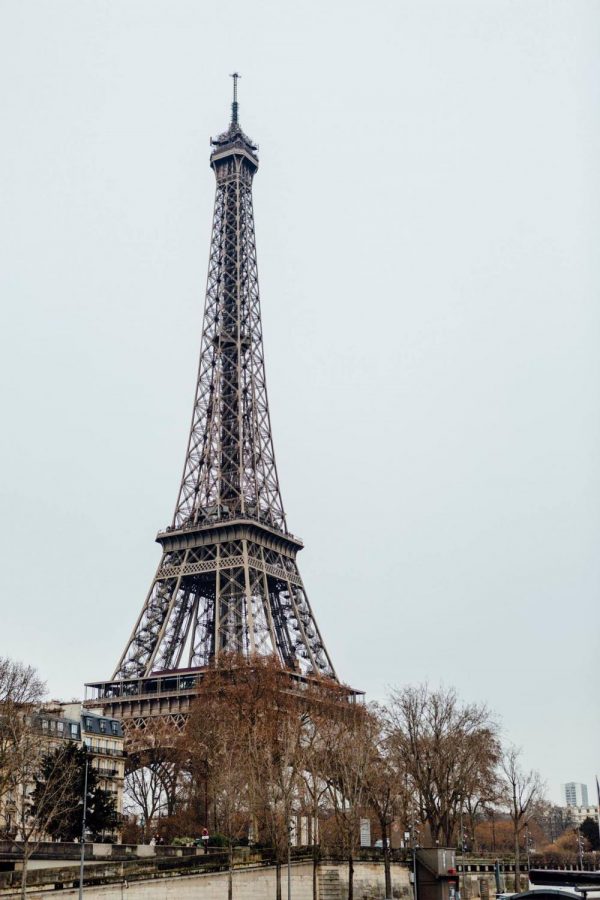 This isn't the only way students are considered for the program. Some go into FYA as Global Liberal Studies majors, and some are given the choice to join FYA to get off the NYU waitlist. In Tandon senior Nick Suri's case, admissions offered him a deal after he was accepted into LS in New York.
"The way it worked for me, I could go to the main campus or I could get extra scholarship [money] if I go to DC," Suri said. "I was like, 'Well, I need the money,' so I picked DC."
Many students said it was a surprise to see that they were accepted to NYU on the condition that they start at one of the four away sites.
GLS senior David Baler skimmed over the line in his NYU acceptance letter that explained the circumstances of his acceptance. It wasn't until his dad thoroughly read the letter that Baler realized he'd be starting in London. Almost immediately, his initial excitement dampened.
"I remember feeling like 'Oh sh-t, this is less. What does this mean?'" Baler said.
"I had friends who had gone to Northeastern [University] where they do a similar one semester away. And the reputation of that program is like, 'OK we don't have enough space for you at Northeastern and you're not really a student we want starting on the [Boston] campus.'"
Northeastern University and the University of Southern California also both offer well-known first year abroad programs. Northeastern offers a semester abroad through the N.U.in Program and USC has both a semester and year away program, through spring admission and the Trojan Transfer Plan, respectively. These programs have been referred to as gap years and deferral programs, but as the popularity of the schools increase, their reputations change.
FYA gets compared to these programs because of their shared opportunities. However, there are several defining differences. Northeastern and USC send students to sister schools, such as American University in Paris and John Cabot University, since they don't have satellite campuses. But NYU sends FYA students to campuses with professors and upperclassmen all under the NYU umbrella. Students in the Trojan Transfer Program must reapply to USC after finishing their year abroad. This is not the case for FYA students — they are NYU students from the start.
Students are quick to look down on FYA students and the greater LS program, evident in NYU meme groups and college forums.
The university has been adopting more transition programs as its number of applicants increases. LS, Tandon School of Engineering and the Steinhardt School of Culture, Education and Human Development have adopted spring admission programs and Steinhardt will send some Media, Culture and Communication majors to Paris this coming fall.
While programs like FYA are still relatively new, according to Mostov, students take a leap of faith and accept the offer to study away, despite the reputations.
"I [was] open to it," Wagner junior Arn Khunpinit said. "But deep down, everyone wants to come to NYU [in] New York."
Studying Abroad
Most FYA students meet their best friends through the program. But the FYA experience hardly parallels a normal first-year experience. Rather, students say it's similar to something else: high school.
"It was kind of like boarding school, to be honest — with less rules," Khunpinit, who studied in D.C., where the FYA cohort never exceeds 50 students, said. "We got super close really, really fast and no one kept their doors locked."
Dorming and classes are the primary way for students abroad to meet one another. Current London FYA student Addison Knies agrees that it's hard to feel a part of something when there aren't opportunities to get involved and meet new people. Knies says it's been hard watching his high school friends go to parties and join clubs at their schools. When he shares his experience with them, they equate it with taking a gap year.
"I have serious FOMO," Knies said. "I got here and it was not at all what I expected. I wanted an engaging first year, I wanted to meet as many people as I possibly could, I wanted to be in a very energetic learning environment."
NYU Paris Professor Marina Davies, who teaches all sections of Cultural Foundations at the site, said she wasn't aware that some students find the FYA program to not be academically challenging.
"That's not the sense I get at all from my students," Davies said. "I'm so surprised that some may think that they're not taking [academics] seriously. I think it's the contrary. For my students, since they're here all year, it seems quite easy and natural for them to prioritize academics."
Academic rigor varies by professor and site, but a constant theme throughout the FYA experience is that it's difficult to adjust to and explore a city while also staying on top of a full course load. Many FYA students also dislike how restricting their first-year course options are.
"I thought it'd be cool to learn another language, but I'm really bad at Italian," said Ozochiawaeze, who is required to study the language while in Florence. "I'm not going to take Italian after this, so it's wasting classes — I could have taken something better."
Knies said he doesn't find his classes stimulating and feels like a sitting duck, counting down the days until New York.
"I have questioned a few times whether or not I made the right university decision because of this program," Knies said.
Knies does not regret his time in London — rather, it is the structure of the program that has been frustrating. Similarly, CAS sophomore Michaela Pasewark, who studied in London, notes that FYA students experience more changes and stress than they expect.
"I think freshman year is really hard in general — you're going to a new school, you're leaving all your friends and family behind," Pasewark said. "Trying to get comfortable in a completely new country and trying to make friends and trying to take advantage of being abroad and focus on school — it's just a lot."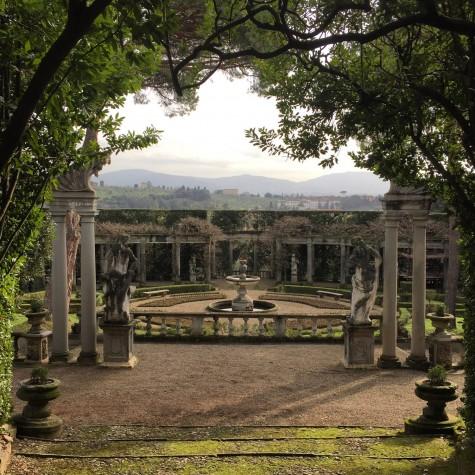 It proved to be too much for some students. Katy Scott, a former Paris FYA student during the 2016-2017 academic year, ended up leaving NYU after her year in France. She now attends King's College London in her hometown.
"I decided to leave as a result of the unhappiness I was feeling which I think in quite a large part — although not entirely — was the result of feeling isolated [in] a very small [program] and pretty uninspired by my studies," Scott wrote in a Facebook message.
It's hard not to feel isolated when studying away. Students believe LS could do a better job to help FYA students make connections to other sites to help them feel a part of something larger. Whether this is creating more events and trips among the London, Paris and Florence sites or planning trips for the D.C. students to New York, FYA students think the program could be improved.
"Washington, D.C. is five hours by bus to New York," CAS senior Jenny Salazar said. "I don't see a reason why we couldn't have gone for a weekend, maybe for an event. I think that'd be huge."
Returning to New York
For most students, entering sophomore year with a group of familiar faces and close friends made all the difference in the transition.
"Being able to come back to New York with about 100 other students I had become fairly close with in London gave me some kind of security blanket," Baler said. "Like, sure I don't know where my classes are, but at least I know that four of my friends that are in that class also don't know where classes are."
However, not everyone had a smooth transition. Salazar compared her sophomore year experience to that of a transfer student among other students who had established friend groups.
"I felt like I didn't really know how to make friends here — and I'm sure a lot of the freshmen feel that way too," Salazar said.
FYA students fall into this gray zone between first-years and sophomores. They don't want to be treated as first-years — and definitely don't feel like first-years — but they also don't feel on the same level as sophomores.
"We were all really eager, whether you admitted it or not, to learn about what U-Hall is and how GCASL connects, and all these types of things," GPH senior Rachel Levy said. "But we were hesitant to go to the events because we thought it'd be mostly freshmen."
Academically, the FYA transition can be difficult — unless you're in Global Liberal Studies. Some FYA students stay within the Liberal Studies college and major in its only program, GLS. The internationally-focused major requires students to study abroad in their junior year.
All non-GLS LS students are expected to internally transfer at the end of their sophomore year. However, FYA students don't have as many opportunities to explore their options due to lack of access to non-LS classes at their away sites. For students who hope to transfer to schools like the Stern School of Business or Tandon, it can be easy to feel lost when things don't go as planned.
CAS junior Sean Hwang had his sights set on Stern and said his advisor misled him to think his chances of getting in as a sophomore were high. When he didn't get in, Hwang was forced to reevaluate his college career and settle on majoring in Economics, despite not liking it. A year later, Hwang has left his frustration in the past.
"At the time, when I did get rejected from Stern, LS was the prime suspect for me," Hwang said. "I'm not angry at LS anymore. I think I did learn a lot from it, gained a lot of perspective, but there are a few things that I wish turned out differently."
Not everyone makes it through the LS program after returning to New York. Suri petitioned to leave the program after being accepted into Tandon's Business and Technology major.
"Taking LS classes made me realize that I wanted to pursue a major where a lot of the things I'm learning are tangible, where there's everyday application to the things that I'm learning," Suri said. "[It] does a great job of forcing you to really find what you want to do."
A version of this article appeared in the Monday, May 6, 2019, print edition. Email Natalie Chinn at [email protected].