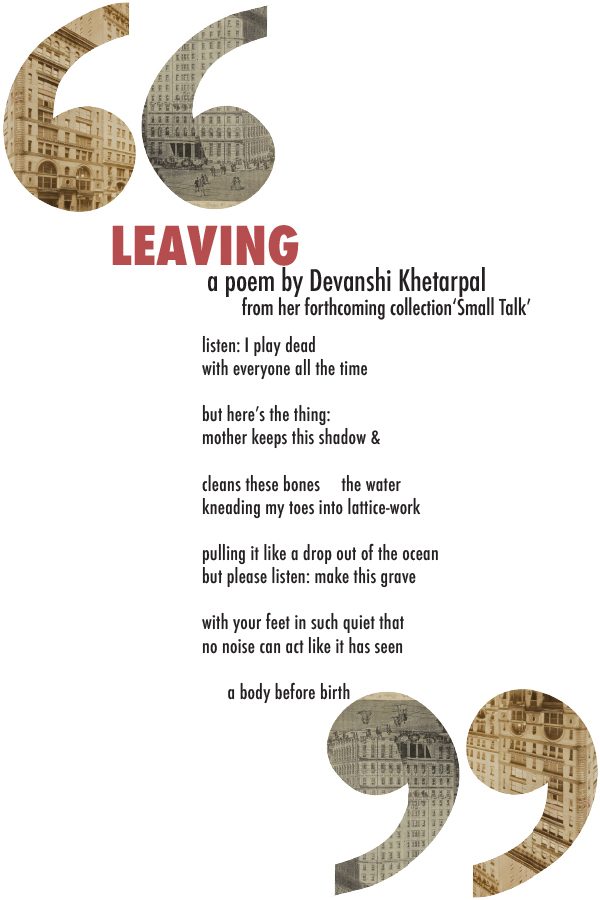 The Dream of Literary Success
By Julie Goldberg, Staff Writer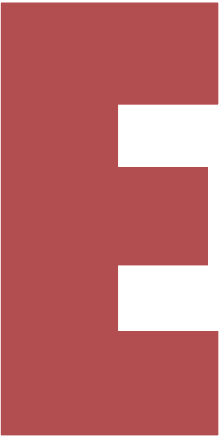 quipped with big dreams and elite university educations, Harold L. Humes, Peter Matthiessen and George Plimpton left the United States in the late 1940s for Paris. WWII had just ended, and the city's literary culture was booming. They, like many privileged twenty-somethings today, searched for fulfillment abroad. They believed Paris' intellectual and creative environment would project them into literary stardom, or so they hoped.
Within their first few years, they brushed elbows with fellow literary hopefuls — James Baldwin, Irwin Shaw and William Styron. In 1953, looking to provide a platform for hoards of talented, unpublished writers they encountered, the friends decided to start a literary magazine called The Paris Review.
The Paris Review, then and now, prides itself on original creation rather than criticism, moving away from the literary world's mounting preoccupation with critical essays. The Paris Review focuses on stories and poems to uplift creative work itself as opposed to the criticism being written about it. It welcomed a variety of writers, although many of them came from the founders' inner circles.
After moving its headquarters from Paris to New York City in 1973, The Paris Review quickly emerged as a fixture in American literary culture. Yet, The Paris Review is an undeniably global institution. For the magazine's first issue, illustrator William Pène du Bois fashioned the logo of a bird gripping a pen in its claws, donned in a French Revolution-era bonnet rouge to represent the merging of two nationalities. Publication in the magazine promised success for unknown writers, embodying the meritocratic ideal of the American Dream.
Said Sayrafiezadeh, a contributor to The Paris Review and creative writing professor at NYU, said that publication in the literary magazine is, and has long been, the dream for many young, aspiring writers in the U.S.
"Jerry Seinfeld," he commented, "speaking about being an up-and-coming comedian in the early 1980s, described how the ultimate place where every comic desired to be seen, was on 'The Tonight Show with Johnny Carson.' The Paris Review has always held a similar sway over writers."
This American Dream for writers, although, came with costs — one being a degree from or even a stint at, an elite U.S. university. Humes briefly attended the Massachusetts Institute of Technology, Matthiessen completed his degree in English at Yale University and Plimpton went to Harvard University where he wrote for the Harvard Lampoon. Plimpton, who served as the editor of The Paris Review until his death in 2003, holstered his connections to snag the magazine's big literary names for its inaugural interview series, "Writers at Work."
The founders of the magazine aligned themselves with "the silent generation," refusing to affiliate with any political, cultural or social discourse. As they matured into adulthood during the McCarthy Era, they were wary of speaking publicly on political issues, and were hesitant to engage in the unstable post-WWII landscape.
But the apolitical stance of these young men was also a matter of privilege — they saw no pressing issues that demanded any kind of impassioned response because they were not personally impacted by the myriad social and political injustices occurring across the globe. The U.S. enacted Jim Crow laws, Algeria fought for independence, the Korean War raged on overseas — all while these men's lives remained unphased.
In supporting young, unpublished writers, however, they did indeed take a political stance, asserting that great writing could be found anywhere and seeking to give a platform to voices that had not yet been recognized by literary critics, or even by the general public.
Even now, The Paris Review maintains a certain class of writers and editors; its current editor, Emily Nemens, is a Brown University graduate and many of its interns come from Ivy League backgrounds. After she assumed her role as editor in April 2018, Nemens told Vanity Fair that she peruses the slush pile and plans on diversifying the publication's voices.
NYU students pursuing literary careers still maintain a certain skepticism, concerned for their futures. A junior in the creative writing program who wished to remain anonymous said The Paris Review's barriers to entry limit the publication's variety.
"Overall access to that publishing culture is reliant upon race, class and nepotism," they said. "While The Paris Review consistently puts out good work, it's nearly impossible to work for or have work published by [it] as an up-and-coming writer."
CAS junior Griffin Vrabeck, also on the creative writing track, echoed this sentiment.
"[The Paris Review] publish[es] people who are already famous, and people it wants to make famous," Vrabeck said. "Once they find those people, [it doesn't] actually care about making unknown people famous."
As the 1960s saw the rise of celebrity culture as a result of mass media, writers became celebrities. And The Paris Review sought to revere them as such.
In its early days, The Paris Review leveraged its interviews with the most prolific writers of the time — Truman Capote, T.S. Eliot, Ernest Hemingway, to name a few — to cajole readers into taking a look at the poems and stories being published alongside them, which were largely the work of new and emerging writers.
With the seminal "Writers at Work" interview series in 1977, the magazine endeavored to create a self-portrait of the artists it profiled. The interviewers took a more passive approach, allowing the artist to speak freely about themselves and their work.
Since its inception, the magazine has made efforts to respond to the changing tides of American culture. Its website has implemented a paywall, similar to many media publications now, but lifts it on Sundays to reach a wider audience that might not be able to afford its $59 subscription. In 2012, it launched The Paris Review app for Apple products, hoping to bolster both young adult readership and provide a new means for longtime subscribers to engage with content.
A magazine that was founded in one city and rose to prominence in another, that bears an undeniable legacy of exclusivity since the day it was founded despite its professions of egalitarianism, "The Paris Review" is indeed fraught with contradictions and holds a complex place in our cultural consciousness.
The Paris Review still lives on in its Chelsea, New York office with only 11 full-time employees and puts out a quarterly print edition. In a time when compensation for writing is steadily decreasing, The Paris Review can seem like a mecca out of reach. For many young writers and young people more generally, the American Dream remains just that: a dream.
Email Julie Goldberg at [email protected]. A version of this article appears in the Thursday, April 4, 2019, print edition on Page 11. Read more from Washington Square News' "Arts Issue Spring 2019."