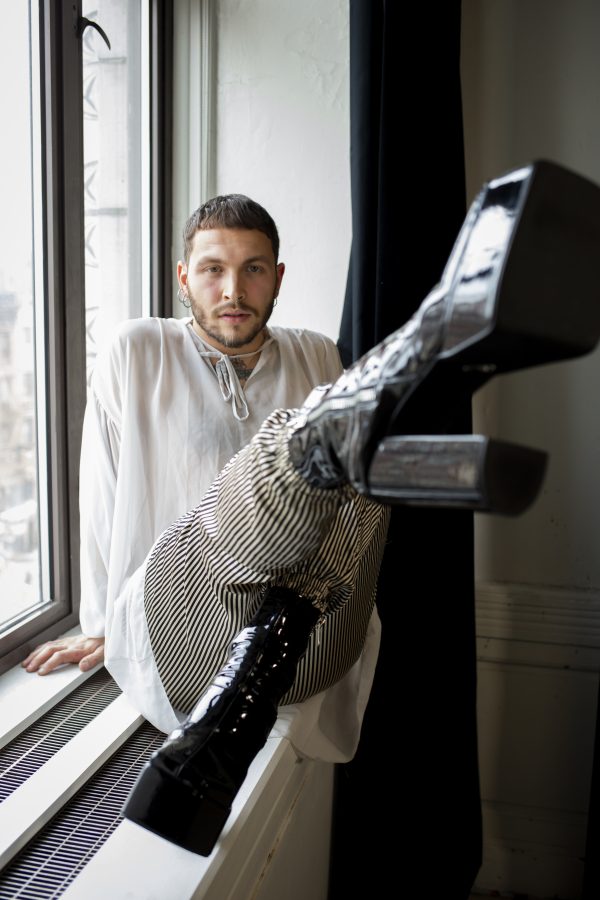 From Bethlehem to Bleecker Street, It's Queer Dance Jesus
By Claire Fishman, Film & TV Editor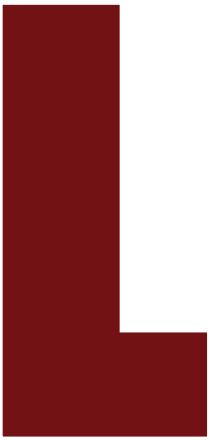 uca Renzi Smith is a little late to meet me at the La Colombe on Lafayette Street, though he's neither out of breath nor flustered in any visible way. He walks in with the grace and body consciousness only expected from a lifelong dancer. Renzi Smith's appearance, however, betrays this truth — a septum piercing adorns his face, and tattoos decorate his chest, arms and neck. He's certainly no prima ballerina. In fact, the dance form Renzi Smith prefers is tattooed on the back of his neck in thin, black lettering: VOGUE. Clearly, this is a man devoted to his craft.
"Stylish," I quickly scribble down in my notebook.
Yet, after five minutes of talking to Renzi Smith, I realized "stylish" was a severe understatement. This was a man who spoke, lived and breathed style; a man who thinks critically about what it means to be a dancer and what it means to be true to himself.
"Express yourself however you want to express yourself through movement," he told me. "No one else out there will be coming out with these moves if you are in your body."
This is not an exceptionally common philosophy in the dance community, which has generally prided itself on "traditionally advanced techniques," like achieving the most perfect pointe possible. And as this perfectionistic tradition erodes faster than ever, most professional dancers today still get their start at the barre, learning different positions in their leotards and tights. What is perhaps so refreshing about Renzi Smith, who is currently pursuing an M.F.A. in Dance at the Tisch School of the Arts, is that he didn't partake in this culture until he was well into his dance career, at age 19. He's only 28 now.
Renzi Smith hails from Switzerland but has Italian roots; if he had ever wanted to be a ballerina, his genome might have helped. But, as it turns out, the world of prima ballerinas is an expensive one, open only to an elite group of which Renzi Smith is not a member. It's a good thing he never wanted to join the club. Rather, the expressionist dancer, as he dubs himself, began his dance career with hip-hop in his hometown, a working-class suburb of Bern called Bethlehem. And yes, he immediately pointed out the biblical implications of this.
Luca Renzi Smith was born to start a revolution.
The beginning of his dance career was unorthodox, to say the least. When he was 10 years old, an open-air, hip-hop musical came to his town and held auditions for dancers.
"'Damn, that's so interesting,'" Renzi Smith remembered thinking at the time. "But I was way too shy to even go there, to introduce myself, who I am. I didn't dance at that time."
Thankfully, Renzi Smith had a good friend, Larissa Kläusli, who pushed him out of his comfort zone and urged him to audition with her. Together, they watched and copied the dance moves from "Honey," a film that follows an aspiring dancer (Jessica Alba) in New York City as she decides whether or not she should perform sexual favors to get ahead professionally. The movie has not aged well, to say the least. Nevertheless, the two 10-year-olds watched "Honey" over and over again until they had made their own composition of choreography from the moves in the movie. The two friends soon auditioned, and both were accepted to be a part of their first-ever dance performance, "Hip Hop Musical Bern West: Block a Dream." Kläusli did not continue dancing afterward, but the same could not be said for Renzi Smith.
"And from then on, it never stopped," Renzi Smith said.
Years later, in his adolescence, Renzi Smith was surfing the internet for dance inspiration. While browsing, he came across the LBGTQ documentary "Paris Is Burning." The documentary, which follows New York drag queens in the late '80s struggling to maintain their identities in the face of racism and poverty, changed Renzi Smith's life. One of the stars of the film, Willi Ninja, helped perfect the dance form we now know as "voguing."
Vogue is a modern style of house dance based on the methodical, picture-perfect movement of high-fashion models and has kept a strong presence in the New York City drag scene since its inception.
"I was like 'Damn, what is he doing with his arms and all these straight lines?" Renzi Smith tells me. "'What is that thing? It's so exposed. It's 'Bitch, I'm fierce, I'm everything,' and I'm like I feel so related to that."
Despite Renzi Smith's passion, however, he knew there would be pushback from his conservative community. He goes on, "But I knew that that would be, where I'm from, criticized as a man to do that. Like, 'oh yeah, you're a f-ggot for doing that.'"
Pushing the threat of alienation aside, Renzi Smith continued to dance hip-hop in his hometown in Switzerland. Still, he knew something was missing.
"I knew hip-hop was here [in New York], and I knew that we were in Switzerland doing something that actually does not belong to us," he explained. "It belongs here."
Without blinking an eye, he left his hometown in January 2016 and came to New York City where he could dance the way he wanted without fear of repercussions. He spent a year in the city dancing at the Peridance Capezio Center and Broadway Dance Center and diving into the voguing scene headfirst. The scene hasn't changed much between now and then, Renzi Smith tells me. It's still mostly centered around drag balls, parties and clubs like House of Yes, XL and Escuelitas.
"I knew I wanted to leave my country by that time because I couldn't find space [in Switzerland] to really be myself," he said. "I love to dress up. I love to express, and Switzerland is very conservative."
It certainly didn't hurt that along the way, Renzi Smith met his now-husband, Broadway actor Britton Smith, and fell deeply in love. The couple, who frequently collaborate together artistically on Smith's project, The Broadway Coalition, have now been married for two years.
Renzi Smith has performed with many artists including RuPaul and INNA, choreographed his own silent solo piece that premiered at Tisch last month and modeled in a campaign for L'Oreal at the recommendation of his friend and fellow Peridance instructor, Frida Persson. He frequently teaches voguing and high-heeled dancing at the Peridance Capezio Center as well as choreographs and directs dance documentaries. He is currently working on a project with a renowned Cuban Broadway dancer that is set to release later this year. After he graduates from Tisch in May 2020, he'd like to start his own company that tells queer stories in order to promote awareness and acceptance in and out of the LBGTQ community.
When Renzi Smith was young, he never thought he would get an M.F.A. in dance — most professional dancers never do. But Renzi Smith knew he wanted to advocate for the LBGTQ community through choreography, and he saw Tisch as his entryway into the New York City dance scene.
"I made it into these schools, and now into Tisch, not because my ballet audition was good — it was actually f-cked up," he said, reflecting on his audition experience. "But my solo presentation was very honest and it came from a place where I touched people through my movement and their emotions and I think that's what it is."
The school is known for its talent, but Renzi Smith thought something was missing.
"I saw so many solos there and I was kind of shocked because it was high leg, it was port au bras, and excellence and all these turns, seven pirouettes, but the eye was empty," Renzi Smith said.
Ballet, it seems, was not the universal answer to the question of artistic identity, but rather an elaborate, daunting school of techniques. For Renzi Smith, these techniques had nothing to do with expressing yourself; they could not make up for the passion all dancers need to emote to their audiences and enjoy their craft.
"Ballet is that big like out-of-this-world, beautiful, graceful thing you want to achieve," he said. "Is reality like that? No! That's not reality."
Instead, Renzi Smith urges other dancers to "dig deep into yourself and create out of there, instead of 'I'm a snow white and I'm very gorgeous with long arms,' and it means literally bullsh-t." In other words, dance your dance and nobody else's.
From Switzerland to our own Washington Square, it's Luca Renzi Smith, or as I like to call him, Queer Dance Jesus.
Email Claire Fishman at [email protected]. A version of this article appears in the Thursday, April 4, 2019, print edition on Page 4. Read more from Washington Square News' "Arts Issue Spring 2019."