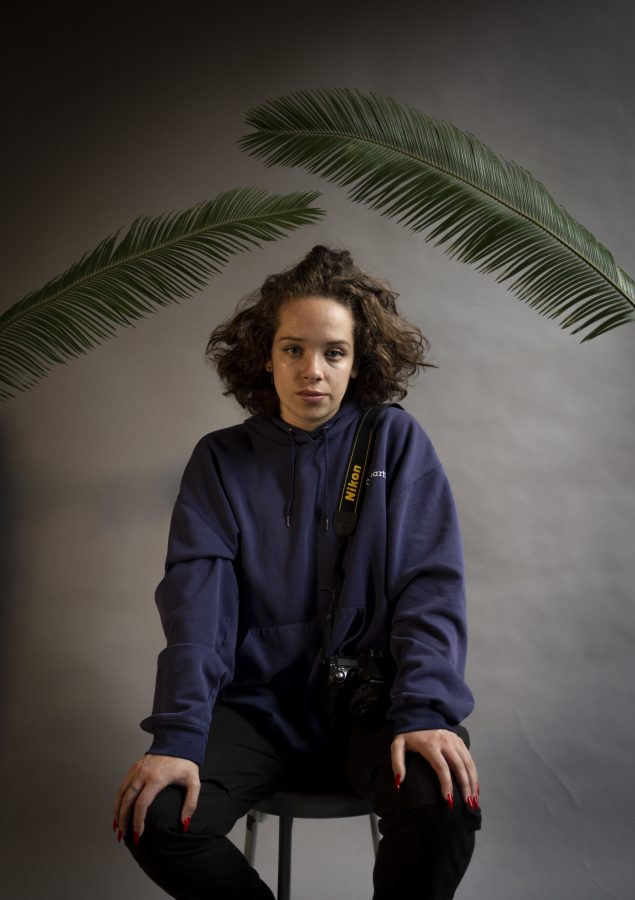 A Brazilian Bostonian Photographs New York City
By Dante Sacco, Deputy Arts Editor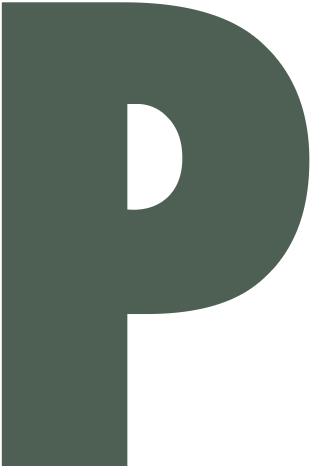 hotography is both an art and an industry. By nature, it depends upon patronage. Public opinion holds that the artistic and corporate ends are incompatible; that when the two meet, it's rarely in collaboration but in conflict.
This view misses the precise technical and artistic skill of the corporate creative. If you're skeptical, go photograph a Whopper Jr. and see if your best editing efforts can make your burger look as edible, never mind as mouthwatering, as it looks in advertisements.
Though there is little fanfare for those behind creative advertisements, landing a job with a brand allows the photographer to pursue the career of their dreams. This puts many photographers in a paradox. The corporate photographer must take photos to support their outside passion project.
Tisch Photography senior Danielle Braga Jones is an artist who will face this corporate reality in the coming years. Jones already has done creative direction and social media for Theory, a contemporary fashion label, and currently interns at Winky Lux, a makeup and beauty brand. Directing the creative vision of a brand is an artisically challenging job, even if the photography is seen across Instagram feeds, glossed over in many a coffee table photography book. She has pursued a career in photography, following a dream that many of the visually inclined might've been too timid to embrace.
"I guess I'm always shooting," Danielle told me, referring to her photography career and she started young. "The first time I ever took photos was in computer class."
Her sixth-grade computer class set her down the career path she's followed to this day. Then, with access to a dark room in high school, her pastime matured into a passion.
"That was when I was really like 'I love doing photography,'" Jones said.
While her passion started when she was young, her artistic perspective has been molded by a wide range of inspirations.
"I think I'm all over the place with different photographers," Jones said, and indeed her influences are widespread. Among them, she lists Nan Goldin, Mike Brodie and Ren Hang.
On Goldin, Jones said, "She's amazing. She just shot photos of her friends and the scenes she was in. A lot of flash, and I like using flash, so that kind of inspires me.".
One photographer stood apart from the rest in his apparent influence on Jones' style.
"I love Daniel Arnold," Jones said. "He's like the king of wandering around. He captures these crazy moments that other people can't just because he does it all the time."
Arnold has worked for vaunted publications such as Vogue and operates a famous Instagram account, which allows him to make money a living off his photography, as Jones hopes to do.
When asked about her favorite type of photography, Jones' interests mirror Arnold's. "Street photography," Jones said. "I love capturing moments when people aren't really paying attention."
It's in these shots that Arnold's influence on Jones is clear (or blurry, depending on the photo). Many of her photographs are taken through the eyes of the urban observer. When she's working for herself, unconstrained by the fixed demands of a brand or class assignment, she takes energetic, living photographs. Several of the pictures in her portfolio evoke manic, alcohol-fueled revelry. Even her shots of adults expose a latent youthful energy. Others capture New York in scenes of collective serenity, each shot a snippet that works smoothly unto itself, unwitting of the hectic metropolis it inhabits.
Jones is the inheritor of a rather unique generational path. Her mother is Brazilian and settled in Boston, where there is a large Brazilian community.
"Being able to live here means a better life for us," Jones said.
Living in the U.S. allows Jones to have more opportunities, but that same advantage has increased the pressure on her to succeed.
"If I'm doing something, I have to go all in on it because I think about how much my parents, especially my mom, had to sacrifice in her life to make things happen for me, then I have to go all in," Jones said.
First-generation college students bear an additional burden — the inherited weight of their parents' sacrifices. For Jones and others, loved ones have struggled to support their own dreams, and that can lead to a simmering indebtedness to their heritage.
Homages to her Brazilian background often appear in her photography. Jones' culture inevitably shapes her view of the world, and photography, after all, necessitates capturing the world as one sees it.
She also connects back to her cultural roots through music, which appears in her photography in subtle ways. Jones names Gilberto Gil and Seu Jorge as a few of the many Brazilian musicians whose music inspires her and her art. When Jones takes portraits, she treats her subjects with a uniquely tender intimacy, even when the photo has rough implications. Brazilian culture, Jones explained, is more tight-knit and affectionate than the isolated keep-to-yourself ethos of New York and the United States at large.
Jones made sure to mention that music is a second form she has a passion for. When prodded for her favorite band, she said "Overall? All time? Nirvana." This explains the picture of a young man shredding on his guitar featured prominently on her website. Jones plays the guitar herself and hangs out with a musically-inclined crowd.
Jones believes in the American Dream and even that it lives on today. But she also says, "The American Dream is an idealized term." Jones points to precarity of the Dream: there is nothing innate or special about America that keeps the Dream alive. It lives only as long as its practitioners continue to nourish it. That it survives despite a current, public example of the American Dream beginning with a "small" million dollar loan, is no small miracle.
As Jones points out, even when the dream is thriving, "The beauty of it is that there's always room for improvement."
For Jones, the central tenet of the American Dream is that anything is possible if you work hard enough. She has lived her life with the ambition and drive necessary to make her own dream of success in photography a reality. So far she's done work for the brands Eastern Sling and Supply, Flesh Beauty and Red Flower. The photography industry can be difficult to break into and even harder to make a name in.
Her senior show, titled "Cachaça e Café" after a Seu Jorge song, is a collection of photographs from a summertime trip to Brazil. She describes it as a "visual manifestation of emotions which connect me to parts of who I am." It is likely the defining work of this young artist's juvenilia. "Cachaça e Café" explicitly captures her roots and the culture which informs the rest of her work.
Now, Jones is continuing to work on a photo series about Brazilians in New York. She took her camera to Astoria, Queens where there's a significant population of Brazilian people. Jones went to different restaurants, interviewing Brazilian patrons and taking their photographs.
For Jones, a full-time job in photography would be the ultimate payoff after many years of work and many more rolls of film. She wants to be compensated for her work — every artist's dream — and continue personal artistic exploits on the side. In a field that is both competitive and difficult to monetize, Danielle Braga Jones has found an approach that will allow her to work on her passion for years to come.
Email Dante Sacco at [email protected]. A version of this article appears in the Thursday, April 4, 2019, print edition on Page 8. Read more from Washington Square News' "Arts Issue Spring 2019."