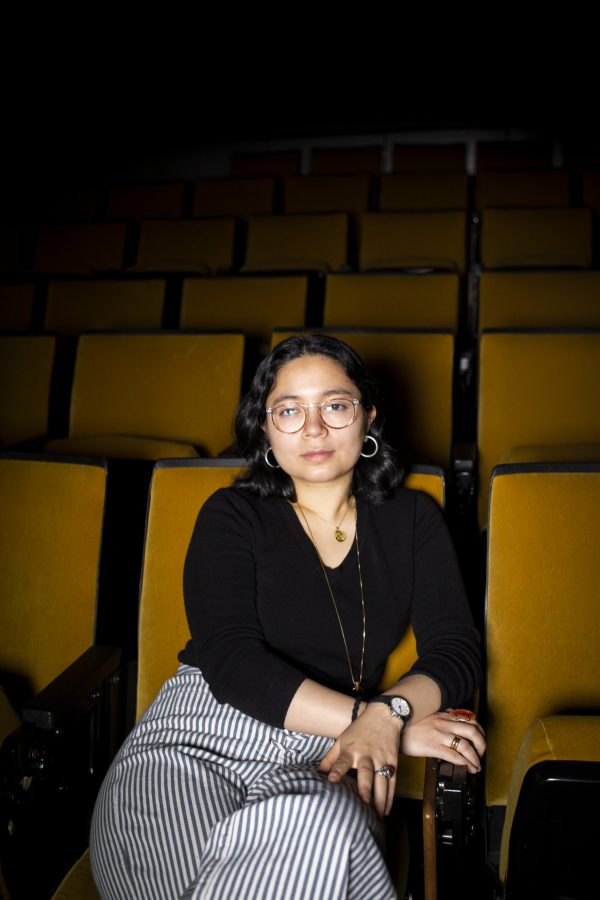 Arab-Chinese Filmmaker Seizes Freedom of Choice
By Guru Ramanathan, Arts Editor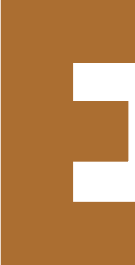 arlier this year, Arab-Chinese American filmmaker Alexandra Muhawi-Ho stumbled across an old Moleskin journal that she took from her brother Phil — actually her cousin, but she refers to him as her brother — and used it for her classes in her junior year at Tisch School of the Arts. She flipped through the pages, rapidly scanning past notes, but then paused on a page from a year and a half ago. The entry read:
"A girl who's struggling with the idea of losing her virginity — maybe her Arab family plays into it?"
Looking back, Muhawi-Ho, now a senior, laughed off her initial confusion.
She pitched the idea in her Fundamentals of Dramatic and Visual Storytelling class in fall 2017. Her classmates passed, suggesting she choose a different topic. Muhawi-Ho was briefly discouraged, especially because sometimes she feels she has to go lengths to validate her own ideas since they tend to be intimate relationship dramas as opposed to the wild, fantastical pitches she often hears in classes.
"Compared to the explosions or whatever that's going on in [another] person's script, it just seems very unimportant," Muhawi-Ho said. "I have to constantly remind myself that it's OK to tell these types of stories as well, and [that it's] OK for me to love doing this."
Muhawi-Ho followed her peers' suggestion that semester, but never gave up on her original pitch. Rather, she has gone on to spend her senior year scripting that idea, now titled "Habibti," and is now full throttle on pre-production. She projects to shoot in May.
"Habibti," an Arabic word used as a term of endearment, will follow 33-year old Amira, an Arab schoolteacher who sets out to lose her virginity to escape her traditional Middle Eastern upbringing. The film also explores her relationship with her mother, Nahla. While she does not intend for Amira and Nahla's dynamic to be entirely antagonistic, Muhawi-Ho hopes to dive into the complications of a traditional-yet-caring mother afraid that her daughter is abandoning their culture. Amira is really just trying to experience the normalcy of relationships and sex for the first time.
Muhawi-Ho's own mother, Grace Muhawi, who passed away when the filmmaker was young, immigrated from the predominantly Arab West Bank in the 1980s when she was in her 20s. Muhawi-Ho and her cousin Phil were predominantly raised by her aunt Hiam and grandmother Nuha. Her father, Antony Ho, is a first-generation Chinese-American whose parents immigrated in the 1950s.
Muhawi-Ho's perspective on being American was particularly influenced by her Caucasian classmates at the all-girls school in Maryland she attended from sixth to ninth grade.
"I tried my best to wear bows in my hair, I straightened my hair for a really long time," Muhawi-Ho said. "Because I have Arab waves but it's dark like my dad's. So, yeah, I was really ashamed of that for a really long time. Then, when I got older, I was like 'f-ck it' and just left it natural since then."
Muhawi-Ho often found comfort in the world of film instead. She grew up an avid movie watcher with her family, renting hundreds of DVDs from Blockbuster, including 1950s classics "Roman Holiday" and "White Christmas." As a result of British colonization, both her parents grew up primarily exposed to European actors like Audrey Hepburn and Cary Grant, which is why those films were popular in their household. Muhawi-Ho rarely watched Arabic films growing up, but now makes it a priority to engage with those artists.
The Muhawi-Ho household also revered classics for their subdued sexuality. Muhawi-Ho believes her parents shielded her from modern films' explicit romances out of care for her, one of her many personal experiences that also influenced the relationship between Nahla and Amira.
Muhawi-Ho's exposure to classics allowed her to gain a traditional idea of film that focused more on character dramas than big interstellar epics — though Muhawi-Ho is still a fan of all things Marvel and Star Wars. She notes one of her major modern influences is Oscar-nominated writer, producer and director Richard Linklater, known for films like "Boyhood" and the "Before" trilogy. Linklater's films have been defined by naturalistic dialogue and exploring intimate minutiae between characters.
"He follows people in their relationships and that's all it's about," Muhawi-Ho said. "It doesn't have to be about something bigger than that."
She notes that "Habibti" has been directly influenced by the women in her family as well.
"To see them navigate coming to this country and trying to find their place has just been really interesting," Muhawi-Ho said. "[The U.S.] is their home now, but the idea that they had another home for a significant part of their lives is really interesting."
Her film directly deals with a woman's right to choose how to live her life, an idea Muhawi-Ho mulled over a lot because of her own experiences. Hesitant at first about her career path, the filmmaker is the first in her family to pursue the arts.
Muhawi-Ho's mother worked for a non-profit, the Jerusalem Fund, and her father was a banker. Her cousin Phil is a U.S. Army captain while most other cousins are lawyers, bankers and doctors, and her aunt is an English as a Second Language school teacher.
But Muhawi-Ho still cites her grandmother as a prominent inspiration. She wanted to be an actress or fashion designer, but her parents married her off in her teens and she became a housewife. Her grandmother knitted ornate sweaters for the family and was the first artist Muhawi-Ho knew in that respect.
"I thought about what if you're not able to express your identity or have the freedom to choose when you're this young," Muhawi-Ho said. "And maybe that decision comes later as it has for some of my family members. Not only in terms of sexuality, just like anything, you know? And that's how Amira was born."
When it came time to apply for college, Tisch was always her top choice, but Muhawi-Ho enrolled in Liberal Studies because she did not have an artistic portfolio to submit at the time. During her two years in LS, she took classes in theater, screenwriting and acting, before finally transferring to Film and TV the summer before her junior year.
The script she used for her application ended up being her Intermediate Film project, "Strangers," which she shot junior year. Muhawi-Ho, who is queer, focused on two girls who broke up because one was uncomfortable with her sexual identity and how they would navigate their future together.
"I really didn't even know what types of films I wanted to make until I got to Tisch," Muhawi-Ho said. "I'm always really interested in telling stories that are very real and very grounded versus giant space movies or anything like that."
The summer before her senior year, Muhawi-Ho finally decided that she wanted to take part in the year-long Advanced Production Workshop class and have "Habibti" be her capstone project at NYU.
Muhawi-Ho struggled with writing "Habibti," questioning if she was "Arab enough" to tell Amira's story. She gradually became more confident in her ability by pushing herself to continue writing it, incorporating her own family experiences and getting feedback from others.
She says that she is one of the few Tisch seniors who is Arab. Thus, she has also used the project to build out a new community with more Arabs in general, finally making the cultural connections she wished to have made all her life.
According to Muhawi-Ho, one of the best pieces of advice came from her friend, Ward Kamel, who is from Syria and is involved in the casting process. He noted that there needed to be a scene of Amira and her mother laughing together and sharing a sweet moment so as to not make the relationship overtly antagonistic.
"[The mother is] loving, but there's this other barrier of culture," Muhawi-Ho said. "Everyone has a parental figure that they've struggled with their ideas, ideology and culture. I'm hoping it will resonate because it's a lived experience for at least the women in my family and their friends and their daughters as well."
In recent months Muhawi-Ho has also tended to other aspects of pre-production, namely casting and fundraising.
Muhawi-Ho is very passionate about choosing her cast — she has also interned at Avy Kaufman Casting, the same company that worked on "Brokeback Mountain" and "Life of Pi." But she is having difficulty casting Nahla because the character requires an elderly actress who is also fluent in Arabic. She has been frantically reaching out to actors on social media and Arab organizations.
The team also recently launched the Indiegogo campaign with a flexible goal of $9,000 while the overall budget is around $14,000. Though she is uncomfortable asking directly for money, Muhawi-Ho has already started to reach out, knowing how difficult crowdfunding can be if she does not.
Of course, like any filmmaker, Muhawi-Ho is not interested in being put into a box. While these intimate portraits are near to her heart, she has just as much interest in writing something as absurd as recent Oscar-winner "The Favourite." She is seizing the right to choose and wants to extend that right to her characters and the communities she puts up on screen.
Having the freedom to choose one's identity is why Muhawi-Ho's family immigrated to the U.S. in the first place. She struggled to define herself in her youth, from wanting to be like her classmates to adapting whatever her community at the time deemed normal. Through writing and filmmaking, however, Muhawi-Ho has grown comfortable with all her identities.
"Being American is a melting pot," Muhawi-Ho said. "You can be from a certain place and look like a conglomeration of a bunch of different things. You are each of those things."
Email Guru Ramanathan [email protected]. A version of this article appears in the Thursday, April 4, 2019, print edition on Page 6. Read more from Washington Square News' "Arts Issue Spring 2019."