"The very fact that a movie gets made is a miracle," the Chief Operating Officer of FilmNation Entertainment said to Tisch Film & TV senior Bronson Aznavorian during his internship. Many Film & TV seniors are realizing the full weight of that statement this semester as they attempt to fund their advanced-senior-level short films with budgets that balloon up to tens of thousands of dollars.
After spending the first semester of the Advanced Production Workshop class writing their scripts and delivering 20-minute pitches to their professors and peers, roughly two-thirds of the students from each section were given the opportunity to make their films. Other students were able to join crews or enter the Advanced Narrative or Experimental workshops the next semester to try again for an allotment. Then, with only a $1325 grant and an equipment package provided by the school, it is entirely up to the selected students to gather the resources to bring their dreams to the big screen.
"We reach out to a lot of our professors for advice and tips but I think for the most part the core work is being done by the students," said Aznavorian, whose current proposed budget is around $20,000. "It's amazing what people are capable of doing."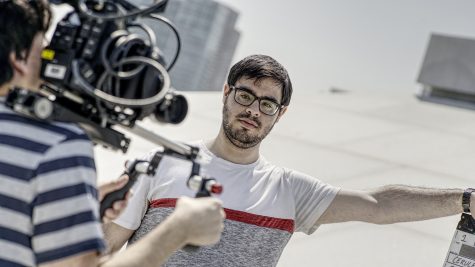 In order to get funding, some students pursue grants — some are awarded through the Undergraduate Film and Television Department such as the Russell Hexter Filmmaker Grant — and meet with investors. They also aggressively advertise their crowdfunding campaigns. If these measures fail to raise their desired budgets, students have to adapt in many ways: from changing locations, to shortening shooting schedules to delaying post-production. For many students, food and transportation tend to be the next most expensive things in their budget since they don't have to worry about equipment.
Aznavorian faces the daunting challenge of raising $10,000 on Kickstarter. If he doesn't reach his goal by Feb. 9, he will lose all the money raised up to that point. Aznavorian, who will also produce and compose on the project, has raised $3,284 as of Jan. 27.
"The way that they do it with an all or nothing campaign is that it actually reduces risk on the filmmakers and the contributors because, whenever you have a flexible campaign, if you don't raise all of the money, then people might wonder how are they gonna do it then if their goal was to hit this. If they can do with less, then why not just ask for less?" Aznavorian said.
His film "Cow-Boy" is about a fraternity pledge who is pressured by an older member to commit a horrific act during a night of hazing.
"My goal with this is not to say anything bad about fraternities," Aznavorian said. "But merely the hazing itself has such implications on the way it affects your mind and the way that it makes men think and feel."
While he believes the film's timely themes of toxic masculinity and peer pressure will attract contributors, the financial risk itself acts as a valuable marketing tool.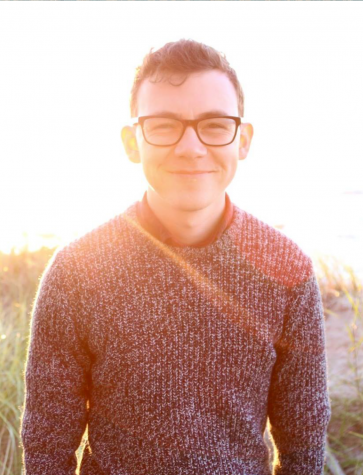 Tisch senior Peter Mancuso's coming-of-age musical "Suburban Fantasy" also has a budget closer to $20,000, but he opted to raise half of it on Indiegogo primarily because it allows for flexible goals. On Indiegogo flexible campaigns allow the money raised to still be recouped even if it is not the total goal. But platforms with that option also take a percentage of the filmmakers' funds so they aren't entirely risk free.
Mancuso plans to film this project, about a teen who reconsiders his relationship the day before moving to New York for college, on location in Rhode Island in June. Most of his scenes take place outside, which require a bigger lighting setup and generators for equipment. He has until March 20 to raise $10,000.
"The lesson I learned from my grandfather is that the worst that [people] could do is say no," Mancuso said. "It's all about the spin, it's about the phrasing, it's about the language."
Tisch senior Harvey Kingsley-Elton has learned a lot about the marketing process and making his campaign look impressive to contributors.
"In order to make your crowdfunding look impressive you want to reduce the amount of money you can raise on it so every dollar is a larger percentage," Kingsley-Elton added, who is raising $4,500 of his $8,100 budget on Indiegogo. "I did lower it to a point I'm happy with and in the first weekend I had raised 25% and it looks amazing."
Kingsley-Elton has since raised $1,605 as of Jan. 27 and his campaign ends on Feb. 20. His drama "A Good Home" focuses on a runaway teen who returns home to save her younger brother from their oppressive mother, an idea he has worked on for four years.
Aside from directing, Mancuso is producing three other films, one of which is Kingsley-Elton's. Kingsley-Elton is also Mancuso's director of photography. The two have collaborated since their first year at NYU and became roommates last year.
Tisch senior Ashley Chan's "The Year of the Ox," one of the other films Mancuso's producing, has a smaller target of $7,000. She is using only Indiegogo for finances and has raised $4,935 as of Jan. 27. Her deadline is Jan. 31. Her film focuses on an Asian-American woman who comes to terms with her mental health and her relationship with her mother during a Lunar New Year dinner.
"A lot of what's really pushing me right now is people not investing in your film but investing in you," Chan said.
Every dollar counts in crowdfunding, but not merely as a donation. The filmmakers are getting people emotionally invested early and are building an audience even before completion.
"There are people who will follow you through to the end of the line," Kingsley-Elton said. "You open so many windows of mutual support whereas if you just invested in yourself you're cutting off all those lifelines of people."
On top of financing, students have other factors to consider with filming right around the corner, such as location scouting and transportation. Especially Mancuso, who has to balance overlapping filming schedules in late February and early March.
Students also work with a Production Advisor to submit a packet of information about their film called the production book. Approval of the production book by NYU Insurance and Enterprise Risk Management is required for students to use equipment. Most students submit their production book at least two weeks before filming, but Aznavorian has to get his in at least three weeks early since his production involves stunts and could take longer to process. He plans on hiring an intimacy director and stunt coordinator for his film, too.
The casting process also happens concurrently. This is a bundle of work that can be made more challenging if hiring SAG-AFTRA actors — which is what both Aznavorian and Chan plan on doing — because a student film agreement with the union must be approved at least month before filming begins.
Despite all the hurdles, students have the support of their professors and peers throughout the semester since the class still meets. Students use the second semester to do a final polish on scripts before filming, resolve production issues, get notes on various cuts of the films and think about their careers post-graduation.
"The first semester is kind of like friendly competition where now it's really like we're all going to be helping each other," Mancuso said. "And really more like the Sundance Lab almost where we're all coming in and working to help each other."
Advanced productions are not required to graduate, but they do present the opportunity to make films on a professional level and challenge students from a business and logistical perspective, something they may not have been exposed to in the past. Especially since these films are used as stepping stones in students' careers.
"It's very easy to take for granted the amazing opportunity we have at NYU," Mancuso said. "This is a privilege, and I'm going to make the most of it."
A version of this article appeared in the Monday, Jan. 28, 2019, print edition. Email Guru Ramanathan at [email protected].