America's press should not be the arbiter of Bolivian democracy
News outlets have created a narrative around the latest political developments in Bolivia. However, there's good reason to be skeptical of media interpretations.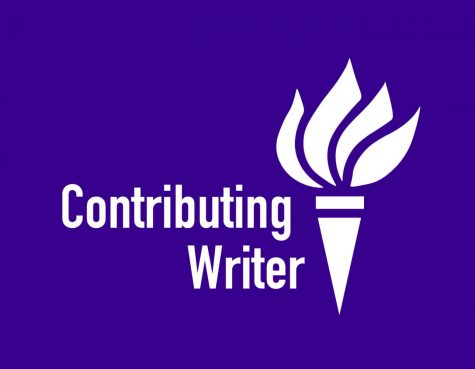 Jeanine Áñez, the former interim Bolivian president, was arrested by President Luis Arce's administration on March 13. Áñez governed for a year, during which she presided over massacres of protestors and a crackdown on journalists. When election season came, she also postponed elections and purged voter rolls. However, this has hardly been mentioned in mainstream U.S. coverage of the arrest. Instead of focusing on the controversial actions of Áñez, mainstream media outlets have focused on the optics of her ousting.
The roots of this favorable narrative lie in Áñez's ascent to power. In October 2019, her predecessor Evo Morales — a leftist who sought a fourth term as president — was accused of electoral fraud by the opposition after winning re-election by a narrow margin. These accusations were lent undeserved credibility by the US-funded Organization of American States (OAS), which claimed irregularities in the election. The OAS was founded as a multilateral regional body designed to lead decisions and policy analysis in western hemisphere affairs, and now focuses on election monitoring. The OAS's analysis was challenged by the Center for Economic and Policy Research for its misunderstanding of the Bolivian vote-counting system and its failure to account for the impact of votes from rural, predominantly left-leaning areas. However, by the time these criticisms came to light, the damage had already been done.
Protests against Morales erupted and quickly turned violent, prompting the Bolivian military to call for Morales' resignation. Morales and his allies labeled this as a coup, but the U.S. media was more hesitant. Morales subsequently fled the country and many politicians in his party resigned in protest, unintentionally clearing the path to the presidency for Áñez, a conservative evangelical senator who was fifth in line for succession. 
By this point, a democratically elected president had been forcibly replaced with an unelected opposition leader based on unproven voter fraud allegations. However, this was heralded by American pundits as "one of the few big victories democracy has won in recent years," while Morales was said to have "an insatiable appetite for power." When similar events occurred in the United States on Jan. 6, these same columnists unambiguously labeled it a "coup" and denounced Donald Trump (who had also supported Morales' ouster) as "a grave threat to U.S. democracy" since it was his supporters that stormed the Capitol.
The blatant hypocrisy of these publications, many of which never admitted wrongdoing, casts the coverage of Áñez's arrest in a new light. The Bolivian people chose a government and leader who are attempting to hold accountable a tyrant whose numerous crimes were well-documented. However, the media focus is placed on the OAS and the right-wing protesters as it was during Bolivia's 2019 election. To this end, Áñez's abuses of power have been downplayed, with no mention of her own attempt to arrest her predecessor mentioned in either The New York Times or The Washington Post articles on the subject. Instead, these articles restate the debunked allegations of voter fraud from 2019 and frame Áñez's arrest as a betrayal of Bolivian democracy.
America's corporate media has a long history of supporting the United States as it interferes with Latin American governance. There is a clear pattern of the press failing to hold the United States accountable as it sabotages its southern neighbors. This can be seen from blaming the late Chilean president Salvador Allende for a US-backed coup to celebrating the ouster of the Venezuelan president in a US-enabled coup to calling for US intervention in South American countries with democratically elected presidents.
Now, as evidence surfaces that the United States funded right-wing groups in Bolivia and has given asylum to the Bolivian minister of justice who accused Morales of terrorism, it becomes clear that there is a similar dynamic at work here. The 2019 ouster of Morales, whose politics were decidedly anti-American, was justified in U.S. coverage. On the other hand, mainstream outlets portray Áñez as a pro-American whose arrest is a threat to Bolivia's stability.
Given the press's past inaccuracies in covering Bolivia and South America in general, their alarmist descriptions of these new developments should be treated with skepticism by the American public. Prosecuting Áñez is comparable to Trump's impeachment trial, and until the evidence against her is presented in court, any judgments made will be premature. It is a double standard for the media to depict Áñez's capture as a destabilizing act of partisan tyranny as they applaud the arrests of Jan. 6 rioters. Our media cannot demand accountability in the United States only to insist that the same thing in other countries is a harmful development. Condemning injustice at home is meaningless unless we condemn it abroad as well.
Opinions expressed on the editorial pages are not necessarily those of WSN, and our publication of opinions is not an endorsement of them.
Email Max Tiefer at [email protected]