NYU students and faculty joined tens of thousands in a midtown Manhattan march on Sept. 17, calling on President Joe Biden to end federal fossil fuel investments and declare a climate emergency.
The march took place ahead of this Wednesday's Climate Ambition Summit — a meeting with United Nations officials to discuss potential advancements in climate policy. Biden is currently in New York City for the opening of this year's General Assembly sessions and meetings with world leaders throughout the week, but is not planning to attend the summit. His decision to abstain from the meeting was met with backlash from celebrities, artists and activists.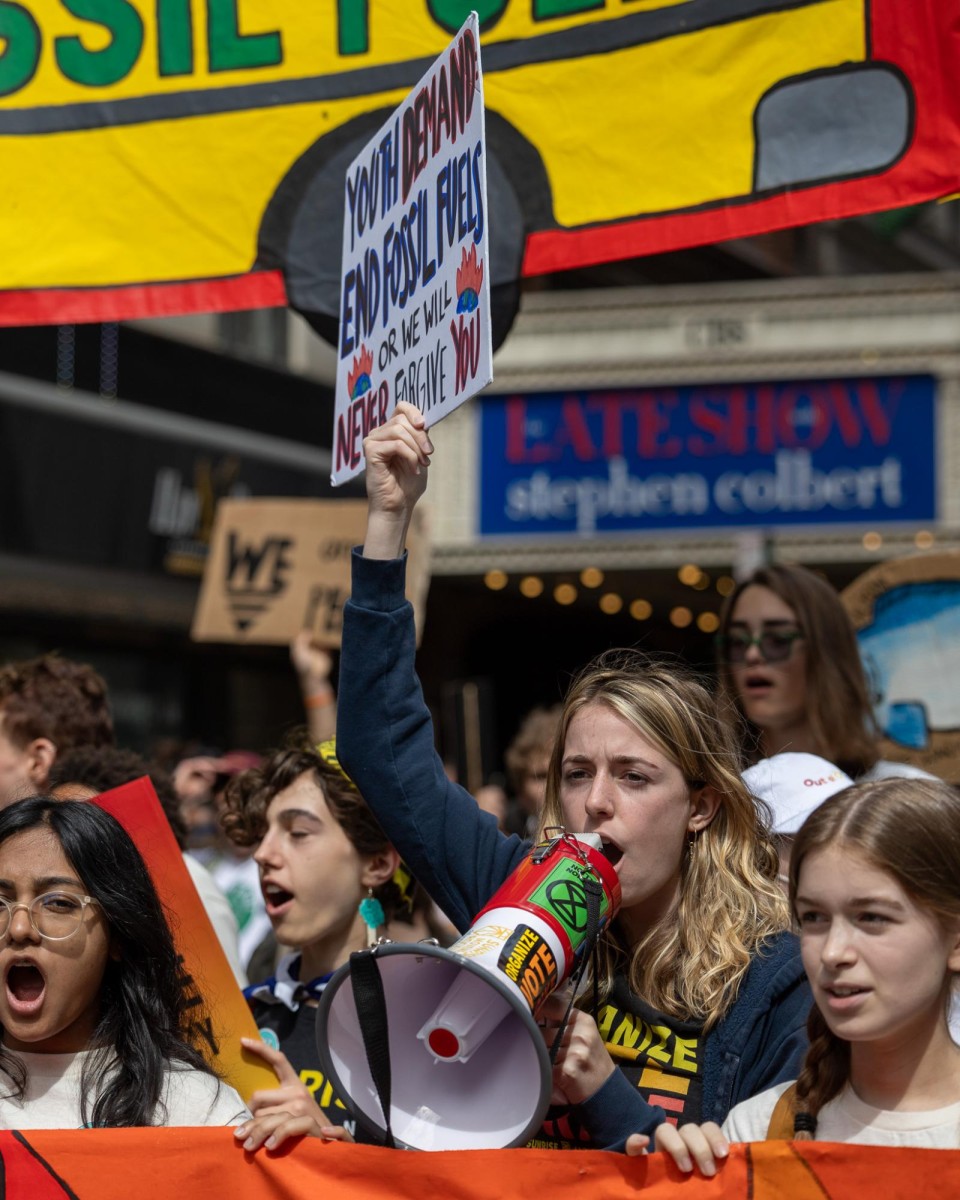 "[Biden] has failed to deliver on climate justice," said Elise Silvestri, a sophomore and member of the student environmental group Sunrise NYU. "He has continued to approve new fossil fuel infrastructure when he ran on a platform of fighting for our futures."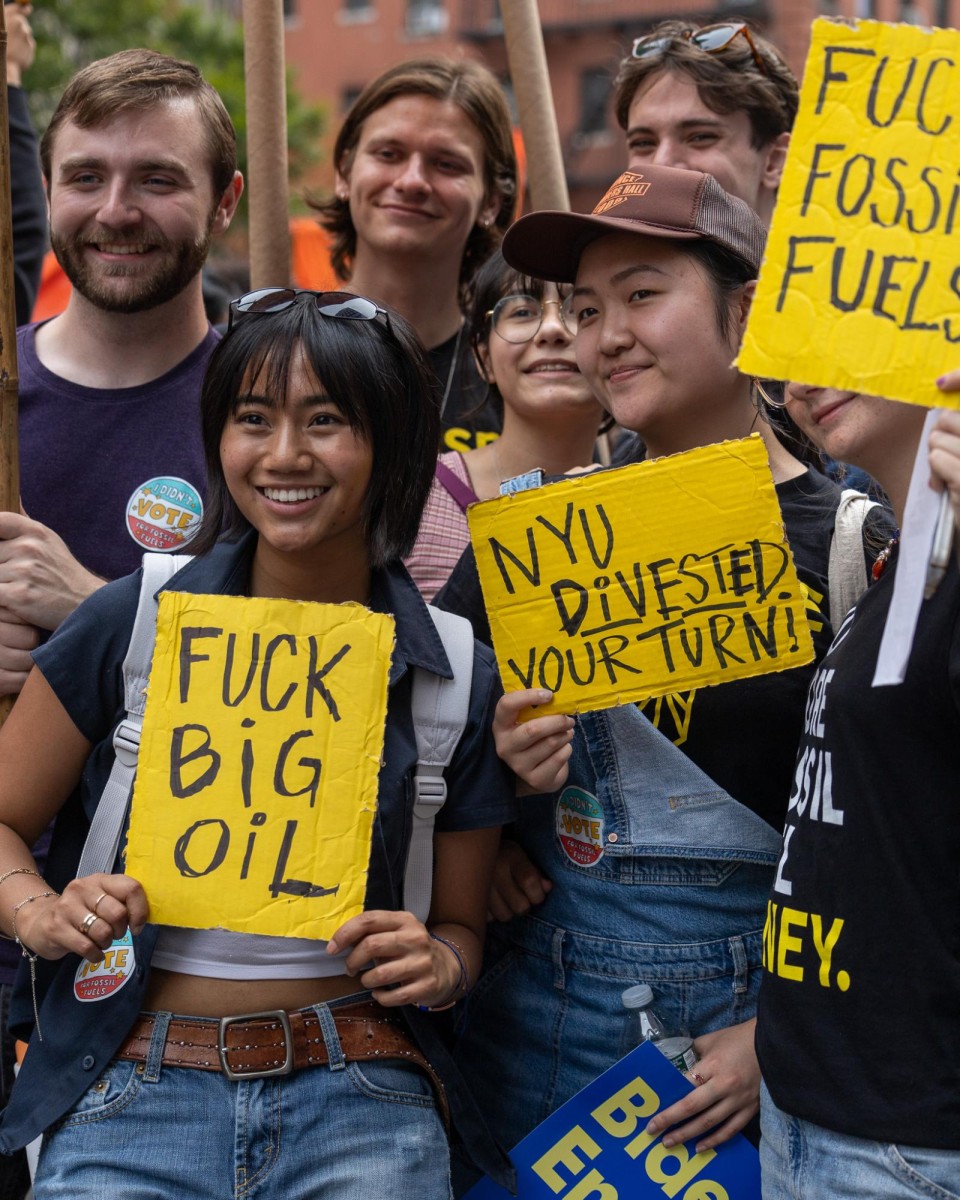 In August, Chair Emeritus of NYU's board of trustees William Berkley wrote a letter to Sunrise NYU reaffirming the university's plans to avoid direct investments and reduce indirect investments in fossil fuels. Currently, the university does not hold any direct investments in fossil fuel companies. NYU did not provide a specific timeline for its divestment goals.
Notable politicians, actors and activists also joined the march, including U.S. Rep. Jamaal Bowman, U.S. Rep. Alexandria Ocasio-Cortez, Kevin Bacon, Ethan Hawke, Naomi Klein and Alysia Reiner. Amber Chang, a junior and Sunrise NYU member who was at the demonstration, said it was the largest gathering since 2019; an estimated 75,000 participants attended this year's march.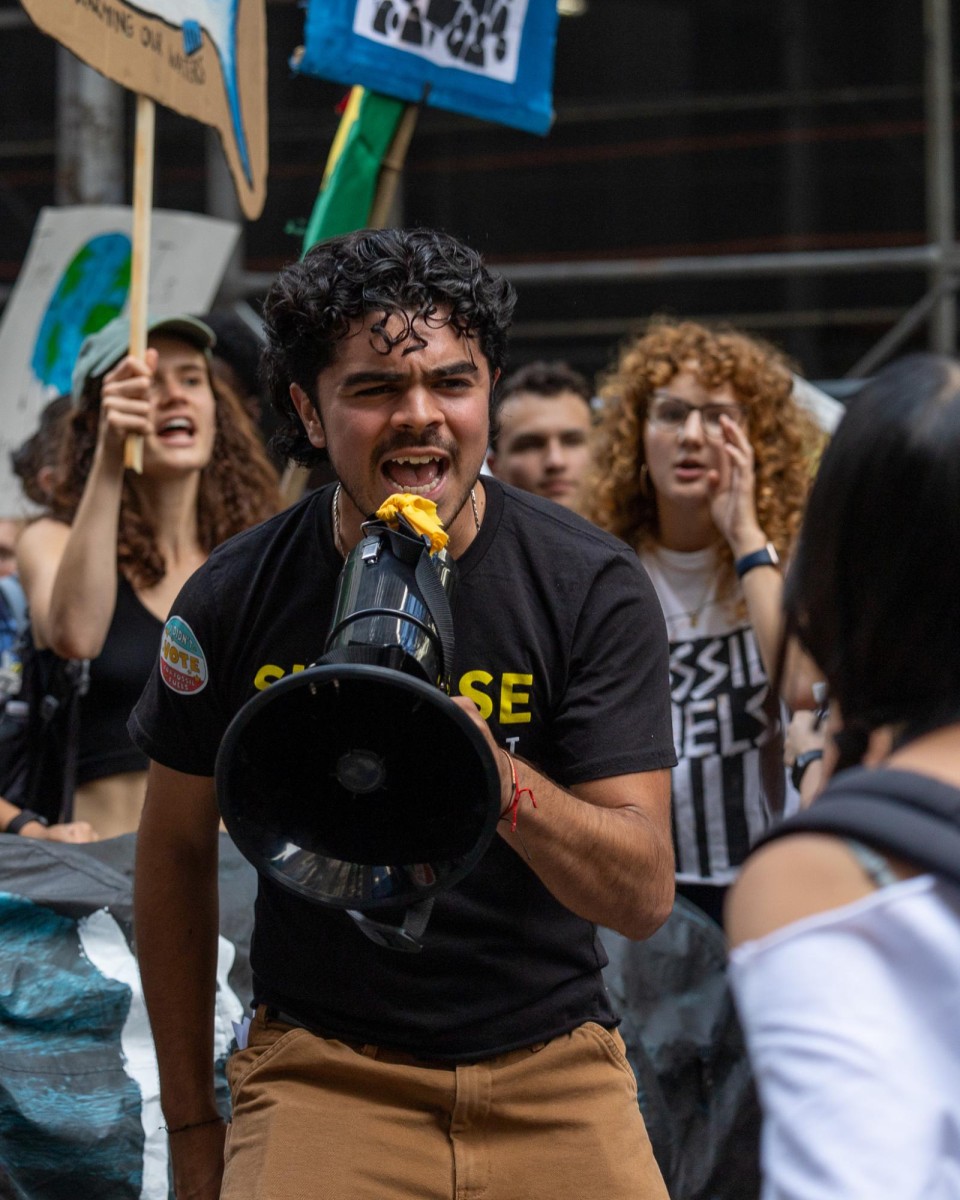 "It's honestly so encouraging to see so many people from Sunrise hubs all across the country turn out," Chang said. "It's amazing that so many people turned out for this, especially when you're getting people who flew from across the country from a different coast to come here, it was a really big deal."
Emily Stone, an expository writing professor at NYU, also attended the march alongside nine students. Stone's students created posters, including one with a polar bear drawing that read "not cool," and chanted "it is our last chance, the future is in our hands" as they walked through the streets. 
Stone said she felt "ecstatic" during the march and was especially inspired by her students' enthusiasm. 
"The students are the future," Stone said. "Their creativity is going to be a big part of determining — as has been the case — what happens with our climate and with climate policy. With the country that we live in, this felt like a movement into the future."
First-year Anna Bella Foster, one of Stone's students at the march, had never attended a protest before the event. After participating for four hours, she felt motivated to join more demonstrations in the future, and encouraged her peers to do the same. 
"It was a really cool experience to have the opportunity to take the subway 20 minutes away and then to be part of such a huge movement," Foster said. "One of the perks about going to NYU is being able to connect [real events] to what we're learning in class. It's a good way of putting what we talk about in the classroom, into work and into the real world."
Contact Krish Dev and Mikaylah Du at [email protected]