'They're filthy': Tisch adjuncts raise concerns over tiny teaching spaces
Adjunct professors at Tisch delivered a petition to the school's dean on Tuesday, after months of calling on NYU to provide them with new practice rooms due to health and safety concerns.
In a 6-by-8-foot room occupied by himself, a pianist and his voice instructor, Tisch senior Sean Manucha began rehearsing for an upcoming musical theater production. As he practiced, he struggled not to bump into his surroundings and found that the room was so heavily soundproofed that he couldn't hear his own voice. He left the room with a sore throat, feeling unprepared for the show.
"My teacher is always like, 'Sean, when you're singing, don't just stand there — act,' but I can't do that if I only have one foot of space underneath me," Manucha said.
Manucha is a part of New Studio on Broadway, the program in the drama department of NYU's Tisch School of the Arts dedicated to musical theater. He is required to take singing, acting and dance classes three days per week, in addition to weekly private voice lessons at the New Studio's practice rooms at 113 Second Ave. He said that his professors are concerned that the cramped New Studio facilities are hindering students' ability to learn. The program has used the studios for years, but professors became especially worried about safety in the spaces when the pandemic hit.
Eleven months ago, a group of adjunct professors at Tisch filed a grievance over the practice rooms against the university, arguing that the spaces were too small for students to be able to perform and could potentially pose health risks. The grievance was denied by NYU in September.
The university's response included an offer for the professors to move their classes online. The professors declined, saying that the nature of their classes meant they needed to be taught in person.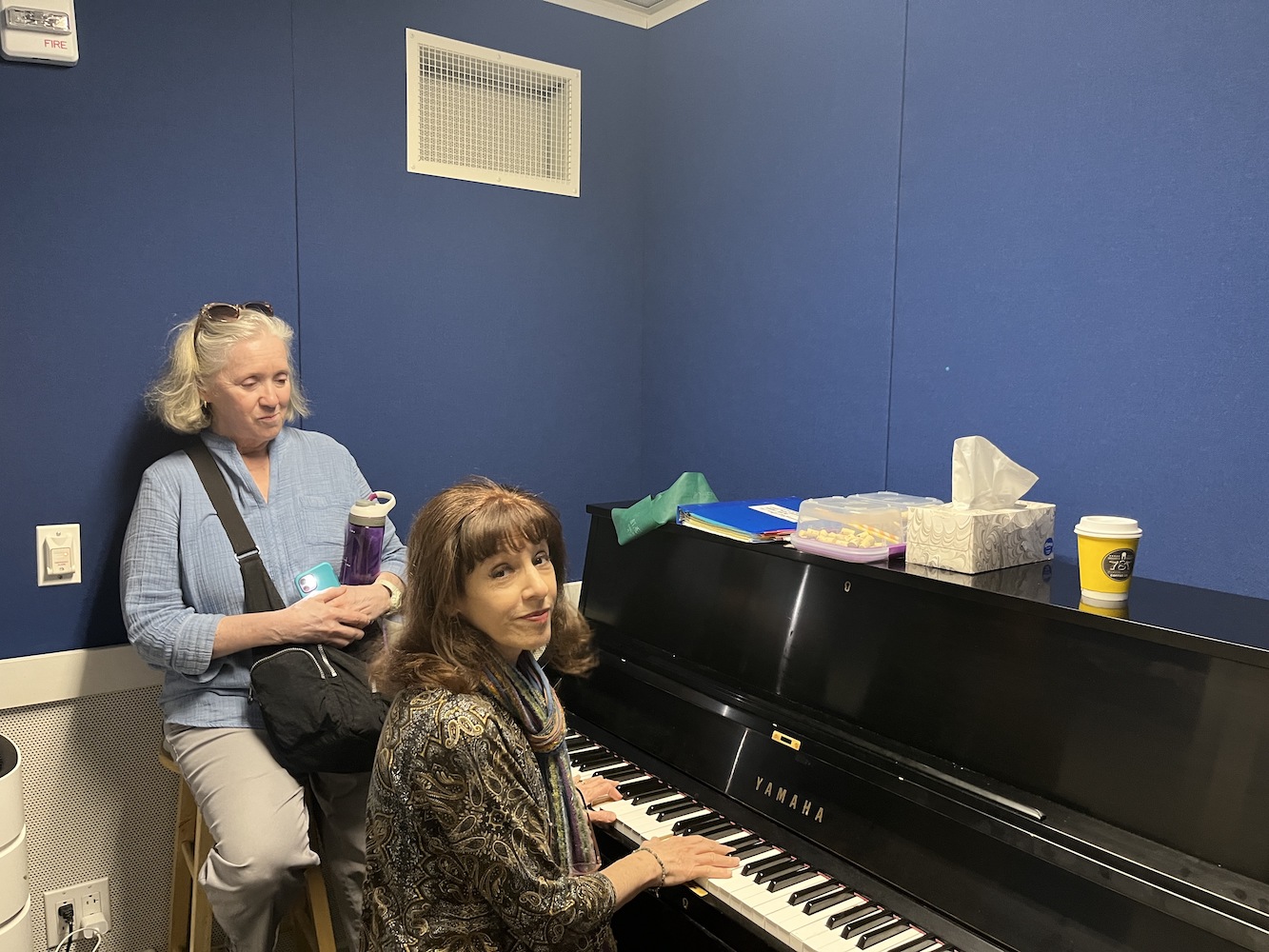 On Tuesday, the same group of professors presented a petition with over 300 signatures from students and faculty to Tisch dean Allyson Green requesting alternative practice rooms. Lizzie Olesker, a representative from NYU's adjunct faculty union who was present, said that Green seemed open to the group's concerns. 
"Dean Green seemed to really listen," Olesker said. "What was important to us was to really communicate to her about how serious the issues are, and that it's not just a casual 'we would like better rooms' — they really pose a health risk."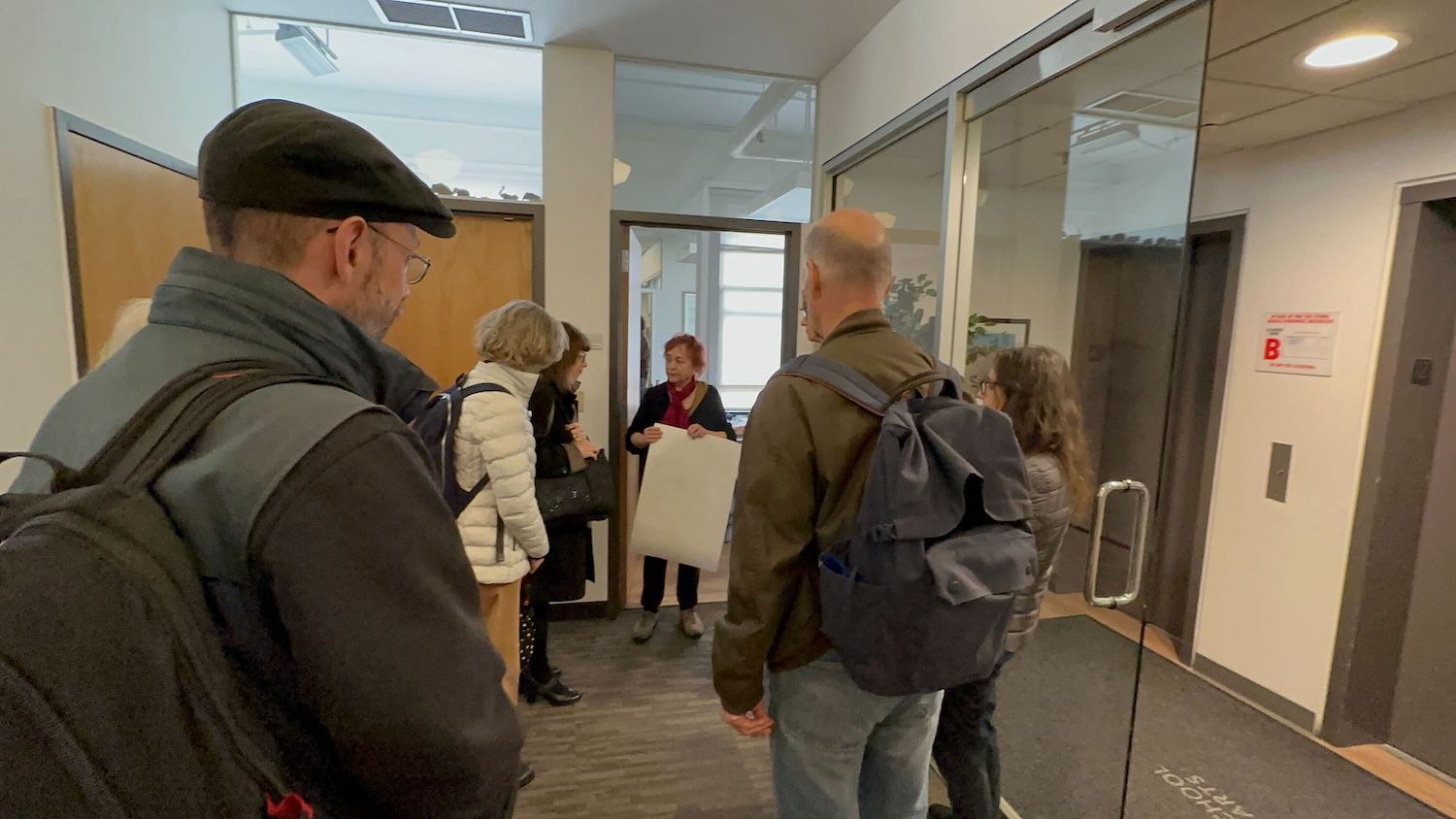 After the grievance was denied in September, the professors secured the help of the United Auto Workers — the labor union under which NYU's adjunct and contract faculty are organized — to hire Microecologies, an environmental health company, to conduct an evaluation of the safety of the rooms, which the university was hesitant to allow. The company conducted an inspection of the New Studio spaces in December and found that the practice rooms were unsafe for singing because their small size would allow airborne diseases to more easily spread.
Around three months before the test, NYU installed air purifiers in each of the rooms. But the professors say that the purifiers aren't doing enough to improve conditions, considering the number of people that use each space. Others said that the rooms are still filled with dust and not cleaned regularly.
Joseph Tirella, an NYU spokesperson, said that the university conducted its own air quality tests in the practice rooms, which returned differing results. He did not confirm whether the university plans to relocate the adjuncts and their students.
"Despite inconsistent conclusions from the respective air tests, NYU has offered the option of adjuncts teaching the remainder of the semester virtually," Tirella said.
During a year of teaching at the New Studio, adjunct professor Melanie Vaughan dealt with a series of sinus infections, something she had never experienced before. After undergoing medical scans and X-rays, Vaughan learned she had developed a dust mite allergy, which she attributed to the carpeted walls and unkempt studio floors.
"I have had student after student get asthma attacks and get constant sinus infections from being in those rooms — they're filthy," Vaughan said. "During COVID-19 on Zoom, I watched numerous lessons where things were floating down from the ceiling — like snow drips or cotton balls or something."
Jack Eppler, another adjunct professor at Tisch who was at the meeting with the dean, said that the limited space and low ceilings of New Studio practice rooms keep students from learning how to perform in a space.
"The real issue with these rooms is that they're very limited in terms of teaching students to really use their voice fully," Eppler said. "I've seen it time and time again — how it limits their ability to really open up as a performer in a larger space."
Correction, May 12: A previous version of this article misstated who installed air purifiers in the practice rooms and when the installation occurred. The article has been updated to reflect the correction and WSN regrets the error.
Contact Adrianna Nehme, Abby Wilson and Yezen Saadah at [email protected].