'Open construction site': The short-lived opening of NYU Shanghai's new campus
After students, parents and faculty raised safety concerns about the opening of NYU Shanghai's yet-to-be-completed New Bund campus, administrators moved students online.
As Daniel Woc, a first-year student at NYU Shanghai, was walking into the university's brand-new campus before the first day of classes, he noticed large clouds of dust in the air, exposed wires and odors, seemingly left over from construction.
At first, campus administrators announced that all classes and other activities would be moved to the still-under-construction New Bund campus, which they said was ready for occupancy. The old campus, which had been founded in partnership with the state-run East China Normal University, was no longer in use. A week into the semester, after a series of complaints alleging unsafe learning and working conditions, the administration finally relented, ordering a transition to remote learning.
The New Bund campus, which first opened at the beginning of this semester, is slated to reopen on Feb. 27, according to an unsigned email to WSN from the NYU Shanghai press office. When the campus opened, students and faculty complained of unused construction material, dust clouds, and nonfunctional heating, which had caused the building to be uncomfortably cold.
"The first day, me and a friend started getting a bit lightheaded, not dizzy, but lightheaded," Woc said. "I am not sure if it was the combination of me not having a good breakfast or the dust in the air, but it felt really weird."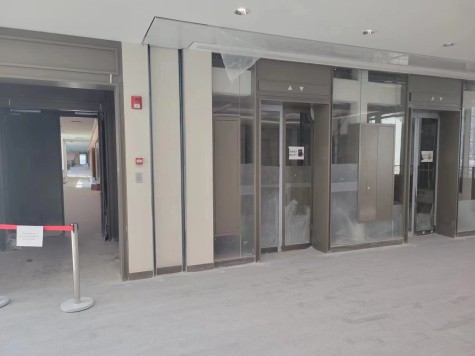 To prepare for a return to in-person instruction, the university will conduct randomized air quality tests in spaces, put air purifiers in classrooms and study spaces and place barriers in front of areas that will continue to be under construction, such as the gym and cafe, according to an email to the student body from David Pe, the dean of students at NYU Shanghai.
Some classes and office hours are being held in off-campus locations and residence hall common spaces, according to Woc and another student, sophomore Dionysios Papadakis. Papadakis has a two-credit jazz ensemble class in-person at a rented hotel room, for instance. The university also rented out a workspace for students to use, but Papadakis said the slow internet connection prevented him from completing any work.
"I am epileptic and am not supposed to be taking online classes for too long," Papadakis said. "They waited for everyone to come to Shanghai to reveal that it's still under construction and there is a possibility of delaying online classes. If I knew it earlier I would have taken a leave of absence for the semester."
The NYU Shanghai Faculty Council Steering Committee, a group of faculty representatives at the Shanghai campus, created an anonymous survey for students and professors to voice their concerns about the new campus.
According to a letter to NYU Shanghai leadership and the NYU Faculty Senate, which the Faculty Council Steering Committee wrote and shared with WSN, there are issues with the electrical system, infrastructure stability and air quality in the building.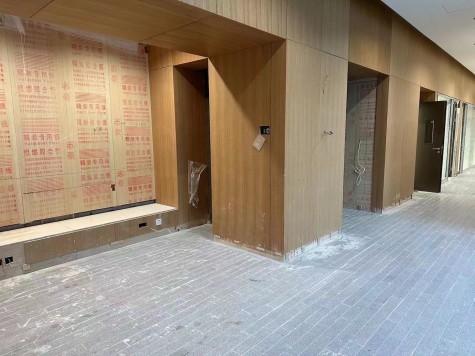 Before the pandemic hit, the campus was planned to be completed by 2022, but COVID-19 policies in China led to scheduling complications, according to the spokesperson. According to the letter, some staff have continued to work from campus, despite the move to online instruction. Professors also expressed concerns over the safety of construction workers on the campus.
"Faculty fear for the irreparable damage to the [NYU Shanghai] reputation based on this move and general lack of regard for students, faculty and staff welfare," the letter reads. "Substantial changes are needed to cultivate a sense of community and belonging here and to rebuild the trust lost over the last three years of the pandemic, ultimately culminating in a mistimed and inappropriate opening on an unfinished campus."
Students and faculty also complained about headaches, illness and rashes due to off-gassing — the release of chemical vapors — around the campus. The administration did not receive any reports of medical concerns or requests for care, according to the spokesperson. 
"The first day of classes, I did notice a few of the students were wearing heavy-duty masks as in the ones you use when spray painting or doing industrial work while they just recommended using a normal KN95 or a surgical mask," Woc said.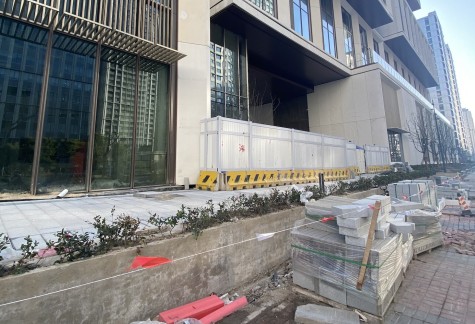 The committee is now calling on administrators to share information about how the campus, which they called "an open construction site," was deemed safe to occupy and to improve communications with faculty.
Contact Adrianna Nehme at [email protected].