Top lawyer named next chair of NYU board of trustees
Acclaimed lawyer, NYU alum and trustee Evan Chesler — who recently represented Elon Musk — will replace William Berkley as chair of NYU's board of trustees at the end of his term in August.
NYU's board of trustees announced on Monday that it had chosen a new chairperson to succeed William Berkley. Evan Chesler, who has been a member of the board since 2006, will assume the role at the end of August. He is an alum of the College of Arts & Science and a professor at NYU Law, and has argued a number of high-profile legal cases, including in front of the U.S. Supreme Court and as a representative for Elon Musk.
The announcement that Chesler had been elected to the position was made in an email from William Berkley, the current chair of the board of trustees, to the NYU community on Monday. The board of trustees oversees NYU's operating budget, the selection of the university's president, participates in fundraising efforts and approves real-estate decisions, such as the construction of the new Paulson Center. 
Chesler told WSN he is looking forward to giving back to the university in his new role.
"I am deeply honored and grateful for this opportunity to serve the university," Chesler said. "I still remember the day many years ago when NYU gave me a scholarship, without which I would not have received a university education. I was 16 years old and it was the first time I had seen my father cry. That scholarship changed my life."
Chesler graduated with a bachelor's degree from NYU's College of Arts & Science in 1970 and a master's degree in Russian Studies from Hunter College in 1973. He later returned to NYU to pursue a degree in law, and graduated from its law school in 1975.
The soon-to-be chair is also chair of CAS's Lawyer Alumni Mentoring Program, which allows pre-law students to connect with alumni in the legal field. He received the law school's alumni achievement award in 2015. Chesler is teaching one course at NYU Law this semester titled Advanced Trial Simulation.
Chesler is currently a senior partner at Cravath, Swaine & Moore, a prominent New York City law firm, and is considered one of the top lawyers in the United States. He became the firm's chairman in 2013, a position he held until 2021. He has worked primarily on intellectual property, commercial and environmental cases throughout his law career.
Chesler and four of his colleagues represented tech billionaire Elon Musk in a lawsuit over Musk's $56 billion compensation package from Tesla. The case was first heard in November, and has not yet been decided. He is also one of the lawyers representing Musk in a lawsuit over Tesla's acquisition of SolarCity — a solar energy company — that was decided in Musk's favor in April, but appealed later in August.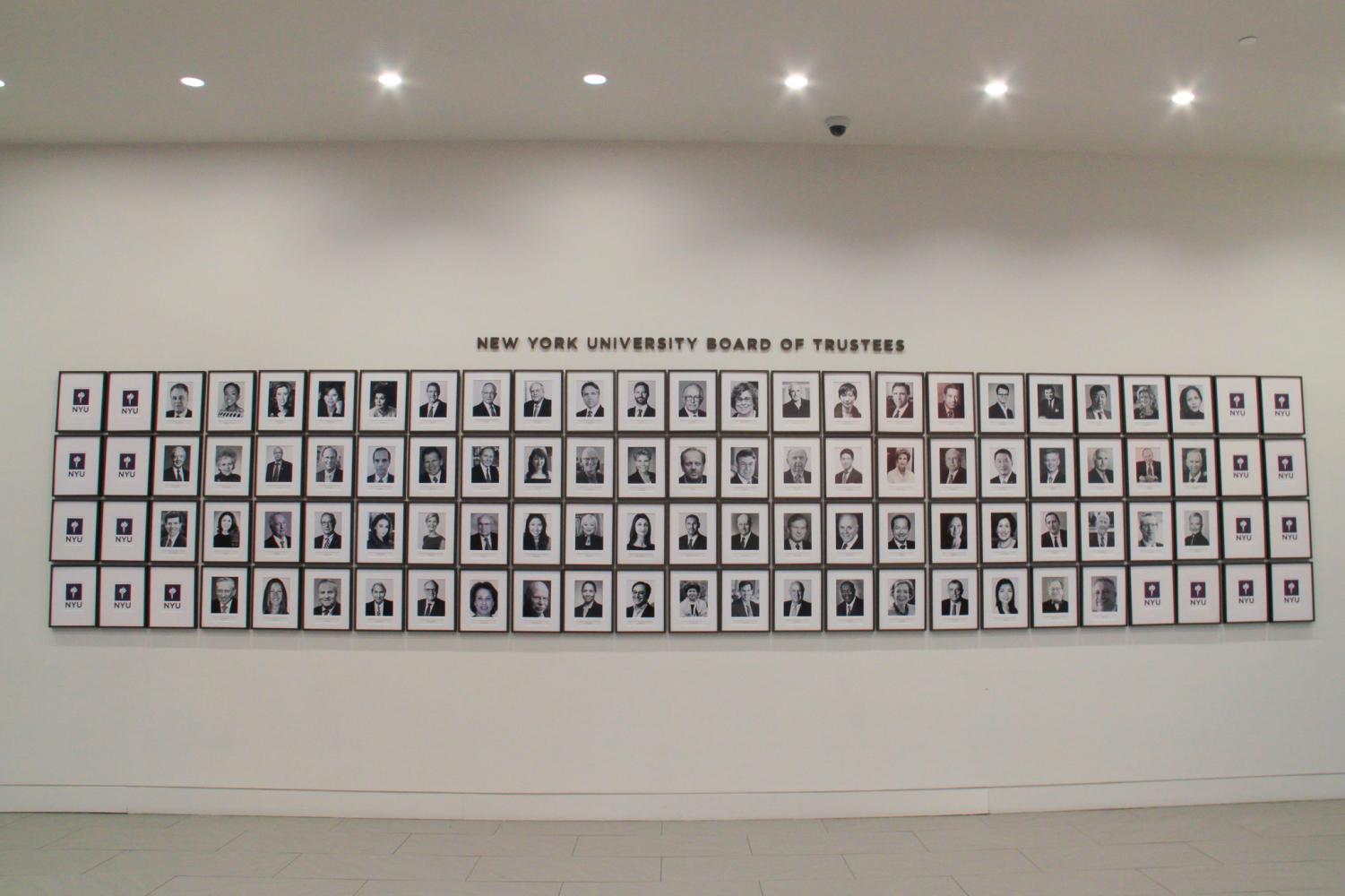 Berkley and Chesler were both considered for the chair position after Berkley's predecessor, Martin Lipton, announced that he would step down in 2014. As chair, Berkley oversaw the selection of president Andrew Hamilton in 2015, and is currently working with Chesler and the presidential search committee — a group of 26 university trustees, faculty, staff and students — to find a replacement for Hamilton, who will step down in June.
Berkley, a graduate of the Stern School of Business and chair emeritus of Stern's executive board, became chair of the board of trustees in October 2015. In 2021, Berkley made a $50 million donation to Stern — the largest in the school's history — that funds undergraduate scholarships through the Berkley Achievement Scholars Program.
In his community-wide email, Berkley said that he is confident in leaving the role of chair to Chesler and grateful for the role the university has had in his life. 
"Student, alumnus, the parent of two NYU graduates, faculty member, advisor, Board member, and now Trustees Chair-Designate, Evan Chesler is a devoted NYU citizen, through and through," Berkley wrote. "I know I speak for the entire Board when I say congratulations and express our delight at Evan's election as Chair-Designate. He has our utmost confidence in his leadership."
Contact Carmo Moniz and Yezen Saadah at [email protected]