Rubin Hall Bakes Cookies for Firefighters on 9/11
Heidi White and Rubin Hall residents baked cookies for firefighters and delivered a sign with notes from members of Rubin to show appreciation on 9/11.
A Rubin Hall faculty member and multiple residents baked cookies for the local fire station as a way of thanking the organization on the 18th anniversary of 9/11, when over 400 firefighters and other first responders died trying to save people from the destruction of the Twin Towers.
Rubin Hall Faculty Fellow in Residence Heidi White encouraged residents to bake cookies with her in her penthouse and walk the treats over to the neighborhood fire station on West 10th Street and Greenwich Avenue. This is the fifth year White has hosted the "9/11 Memory Event," and more than a dozen residents showed up to bake homemade chocolate chip cookies for FDNY Squad 18. Along with the cookies, the group delivered a large sign with notes from faculty and students living in Rubin Hall. 
White said she hosts the event in hopes that members of the NYU community will not forget those who were lost and the brave acts of first responders on 9/11.
"I want to remember those that were lost. Today I think about the friends that I lost, and it's a way to remember them," White said. "I also want to think about the firefighters that every year, day-in and day-out, protect us. I just don't want us to forget."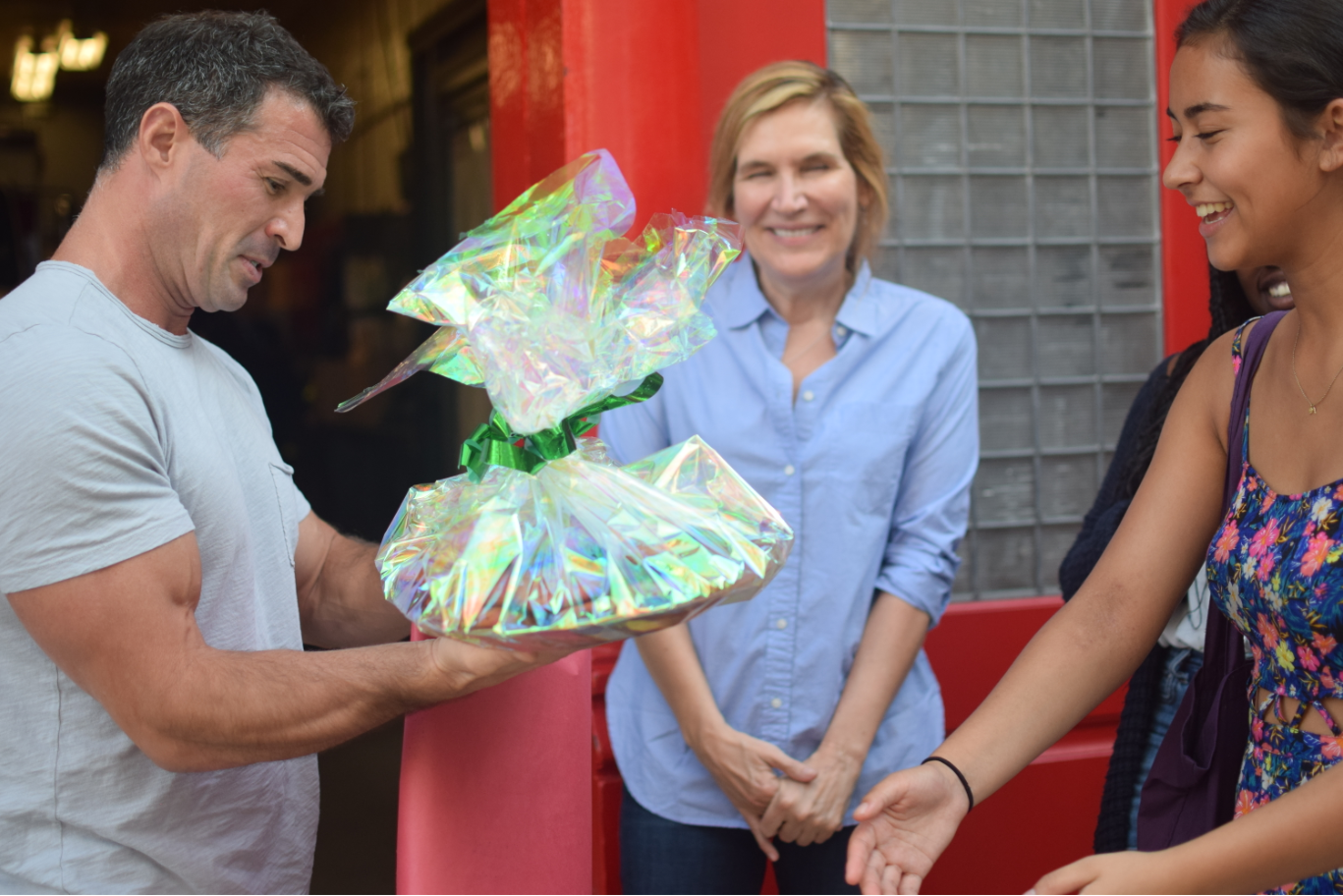 Students who participated in the event — most of whom are too young to have memories of 9/11 — nonetheless felt an obligation to show support.
"I feel like actually being in New York on 9/11 has made me realize the impact of it and how real it was," Tisch first-year Nora Lullo said. "I think giving appreciation to the people that were there is so important."
SPS first-year Katie Pepitone said she wanted to pay homage now that she's old enough to understand the gravity of what transpired.
"I'm from Long Island and my parents grew up in the city, so my parents were affected by 9/11," Pepitone said. "Even though I don't remember, now that I'm in the city I feel like it's my turn to give back."
The firefighters received the group with smiles and thanks, although they were abruptly called on duty. Before they got back to their job, however, two firemen took a moment to talk with White and the group of students and said they were excited to read the notes and enjoy the treats.
White said she wanted to create an annual event that different members of the NYU community could participate in with the goal of remembering heroic first responders and those who lost their lives in a positive way.
"I wanted to do something that was happier and uplifting, something that recognized what the firefighters did and what they sacrificed for us," White said. "There was a lot of heroism that day, and a lot of kindness."
Email Claire Jones at [email protected]