Tim Sebastian | The Man Behind the Spotlight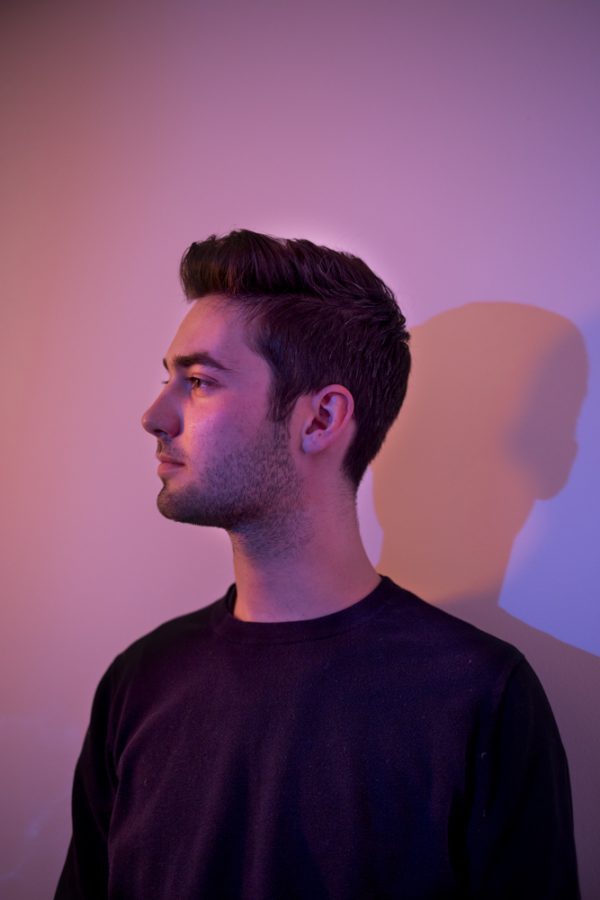 Opening night. Tim Sebastian sits in the seats of the SoHo Playhouse and watches as the taxing months-long undertaking of "Next to Normal" culminates in front of an audience. A cocktail of nerves and excitement runs through his body. Everyone who had a hand in animating the show waits behind the curtain as the lights dim and silence fills the room.
The draping curtain of a theater stage is a wall that divides perception from reality. It shields the audience from the chaos behind it, leaving the impression of a calmly executed performance. But the actors are just the first layer of the drama.
Tim Sebastian, a junior in Tisch Drama's Production and Design Studio, thrives on the adrenaline from the high-stakes arena of a live show.
"There's a sense of pressure that's like, everyone's watching this live, so if something goes wrong, it's going wrong and everyone's watching," he said. "There's also something about everyone being in a room together watching one thing and experiencing that together. There's more of a realness for me when it's in person."
Despite his acclimation to the theater, Sebastian's introduction to live performance did not happen there. In third grade, he formed a DJ group called The Emcees DJ Company. What began as a simple creative outlet quickly snowballed into a passion: the group played at such venues as weddings and school events. The Emcees still exists, and though it is now run by someone else, Sebastian still occasionally advises its new leaders. He has moved on, but this is where his love for performance flourished.
Since middle school, Sebastian has been heavily involved in theater, but the ardor he has now wasn't always there. It took some coercing by a friend to join the crew of their school production, which slowly but surely sparked his interest in theater's technical aspects. That road inevitably led to stage management and producing, which is where Sebastian now focuses most of his time as a student in Tisch.
Sebastian wasted no time in jumping onto a stage after arriving at NYU. In his time at Tisch, Sebastian has worked as stage manager on projects like "The Conference of the Birds," "Danny and the Rocket" and "The House of Bernarda Alba." All of this steered him toward Tisch New Theatre — NYU's student-run theater organization — where he went on to serve as associate producer and producer for the large-scale shows "Little Shop of Horrors" and "ONWARD," respectively. Through these shows, Sebastian came to understand the reach of TNT, especially for those who don't have the chance to see a Broadway production.
"[It's] kind of cool to actually get people into a theater who just don't really see shows," Sebastian said. "It's nice to get them in and share that because it's a little bit inaccessible if you're out of New York."
Sebastian was able to see firsthand the effect of a novel live theater experience through his own family. Because they live in Massachusetts, attending his shows at NYU gives his parents a taste of Broadway-caliber plays, and Sebastian wanted to recreate that feeling of inclusivity for students at NYU.
It was this past fall that proved to be the biggest undertaking of Sebastian's undergraduate career and allowed him to realize his desire for integrating many different backgrounds into the workings of a show. Serving as president of TNT, Sebastian worked as producer on the production of "Next to Normal" — a show that explores mental illness through the eyes of a mother with bipolar disorder. The play ran for an astounding two weeks at the Off-Broadway SoHo Playhouse — TNT's longest running production yet.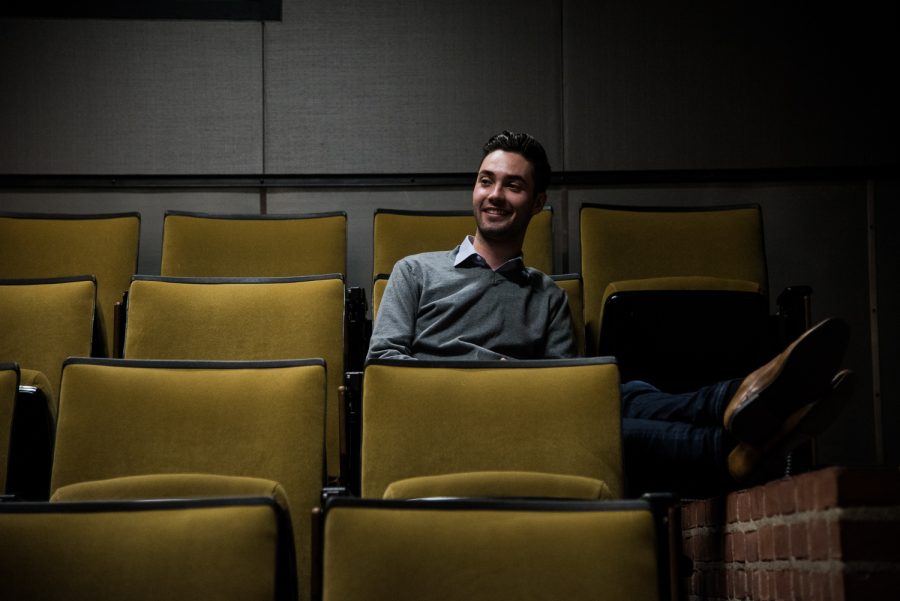 Though audiences only saw "Next to Normal" for a couple of weeks in October and November, the process began in April for Sebastian and his TNT team. Those seven months were marked by conversations and planning ranging from the show's concept and set design to the marketing approach and casting. Though these technical aspects are a necessary evil, Sebastian's meticulous organization helped elevate the play and made it a fertile ground for performance.
TNT's Vice President Basil Apostolo, a Gallatin junior, has worked with Sebastian on numerous productions. Apostolo emphasized that despite the hours of labor that go into a project of this magnitude, Sebastian's devotion to his work never wavered.
"One testament to Tim's dedication is the stamina and dedication he brings to the process from beginning to end," Apostolo said. "Bringing the same amount of energy to each day takes a lot of effort and that's something that Tim definitely does."
Maintaining that enthusiasm is not a difficult task for Sebastian — it's all part of the joy that comes from working with a driven and diverse team. In "Next to Normal," the cast and crew were composed of students across five different NYU schools. Sebastian recognized that someone from the School of Professional Studies would bring something different to the table than someone from Tisch. Anyone can harbor a passion for theater, and Sebastian believes that it shouldn't be thwarted by majors or schools.
"We love bringing those folks on because many of them did theater in high school and aren't currently pursuing it now, but still have the passion for it," Sebastian said.
TNT may be a student organization, but it has an air about it — reminiscent of the string of theaters that line Broadway. Casey Whyland, a Gallatin graduate who worked alongside Sebastian at TNT, saw an environment where collaboration was encouraged and everyone, regardless of their role, had an equal voice.
"The way that Tim views Tisch New Theatre and wants to make it a welcoming place, it creates this environment of professionalism and this environment of really, really passionate people, which is so lovely to be a part of," Whyland said. "Tim being the leader of that, serves that community in a way where you feel supported."
For Sebastian, theater is not confined exclusively to the world of Broadway or Tisch. It has a beauty and thrill that he believes should be available to everyone, regardless of whether they live in New York or a small town in Massachusetts; whether they're a student at the Tisch School of the Arts or the Tandon School of Engineering. Its collaborative nature begs for contribution from an array of minds because each one can offer something new. Art is not meant to be hidden — it is made for the sake of sharing that triumph of creation with others.
"When he involves someone in the process, it's all about working with everyone and building a team and collaborating and bringing everyone into the fold," Apostolo said. "That inclusivity is something that's very special — where everyone learns a lot, but it's not a classroom."
Email Daniella Nichinson at [email protected] A version of this article appeared in the Thursday, Dec. 6 print edition. Read more from Washington Square News' "Influential 2018" special issue.