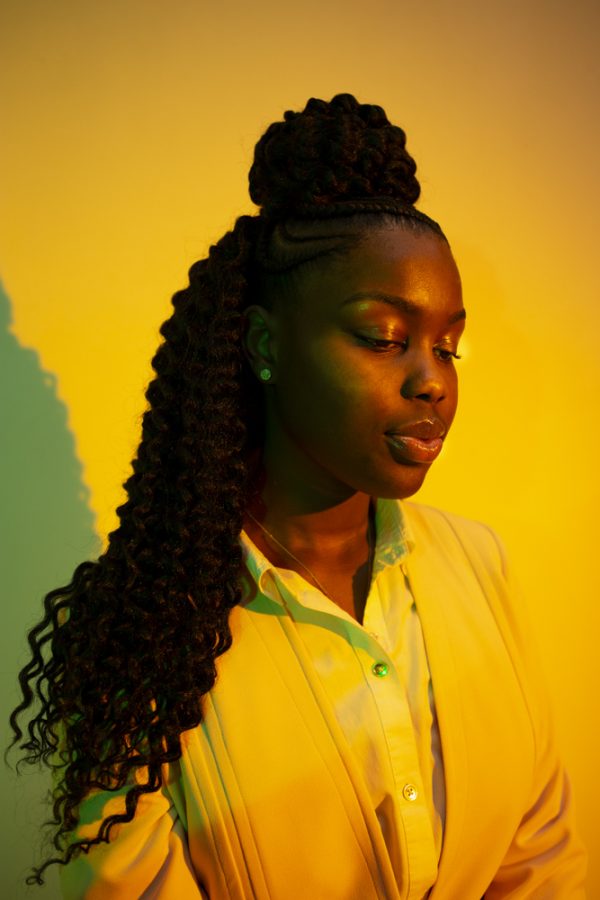 Kyra-Lee's hands slice through the air as if she is conducting a piece of music — they're cupped and emphasize each note of the conversation with poise. When raised, her voice crescendos, becoming emphatic. Elbows tucked and hands closer together, she is sometimes at a pianissimo. But even at this lower volume, her voice does not waver: still strong, its softness perks one's ears and invites them to lean in, to focus on each word.
There is a certain power in the way this Tandon sophomore speaks.
"I've been doing this for a very long time where my interactions are very intentional and the way I speak and act is very intentional," the Business and Technology Management major said.
Born in Brooklyn, Kyra-Lee wanted to travel a little farther from home when applying to college, but she would never say that. Not so much an attempt to cover up a less-than-ideal outcome, Kyra-Lee simply lives in the now: for her, NYU is the best place to be because it is where she is. It is this single-minded pragmatism that allows her to always be present.
Knowing she would be entering a predominantly white institution, Kyra-Lee quickly searched for a community that fit her interests, finding a home in the National Society of Black Engineers. "That is where I found my connection," Kyra-Lee said with the sureness of tone that most associate with her.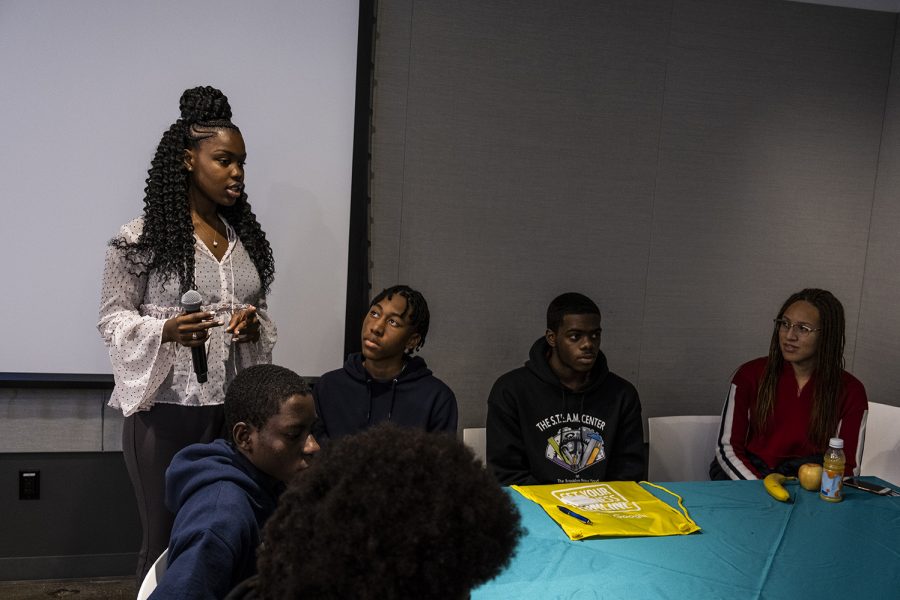 Formerly the freshman ambassador, Kyra-Lee has worked to institute five new NSBE junior chapters in local middle and high schools as the pre-collegiate initiative chair. In mid-November, she invited the junior chapter from her former high school, Medgar Evers College Preparatory School, to a college hackathon where students could participate and network with professionals.
In room 400 of Tandon's 5 Metrotech Center, Kyra-Lee and I stand with a single high schooler less than two hours before an event was to start. She was hoping to have at least 10 students by that time. And on top of that, the wide variety of different sandwiches she had carefully pre-selected had come randomized. Kyra-Lee paced the room, her eyebrows furrowed, her motions lacking their usual precision.
About an hour later, Kyra-Lee entered Tandon's Makerspace with eight students in tow. Two or three had the misfortune (or luck?) of walking by her when she was in need of a few extra students.
One of the students, Kyra-Lee's former high school classmate David Charles, has always known her to be the kind of person to do whatever it takes.
"She's always involved in what she's involved in," he said. "Some people just participate, you know? She steadily makes her way to the top. One day she's standing next to you taking orders, the next day she's giving them."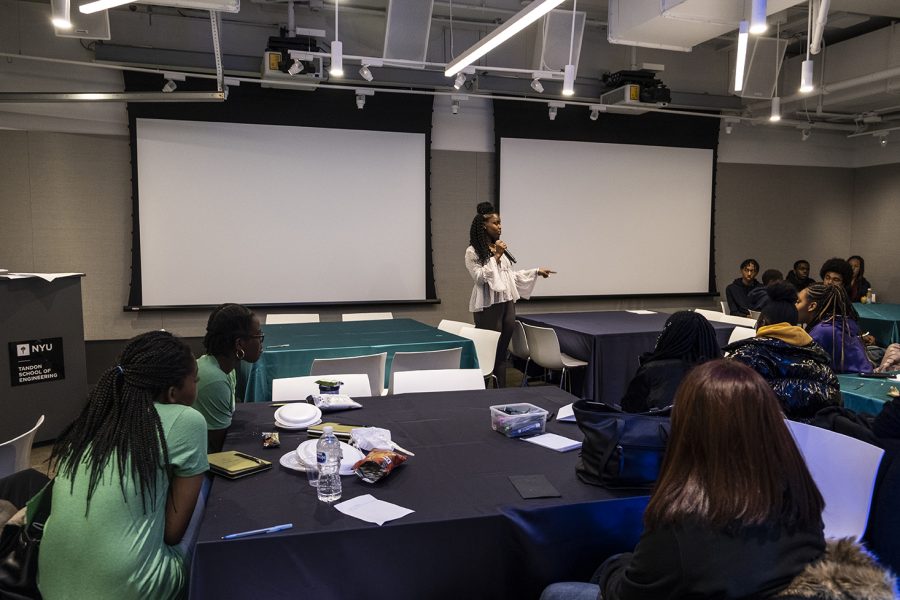 I had only seen Kyra-Lee giving orders myself, and so I continued to ask her if I could see her in a casual setting to get a better sense of who she was.
"I want to see more than just professional Kyra-Lee," I said.
"But that's me," she answered.
It's for this reason that I was unsurprised when she told me that, in high school, she became the youngest person in New York State to be elected to a community board. Although just a footnote in the 19-year-olds already lengthy list of accomplishments, Kyra-Lee's membership on Brooklyn's Community Board 9 contextualizes her perpetual professionalism.
But her life has not always looked like a picture-perfect resume. Though she began to make traction in her career, high school wasn't an easy time for Kyra-Lee. In 10th grade, she found herself failing AP Physics despite her best efforts, and was told that she would not make it as an engineer. Once she arrived at NYU, she had an experience with a racist professor who would belittle her for being absent from lectures when she had not missed a single one and asked her if she was from Africa.
But Kyra-Lee does not feel, or rather will not allow, this to be what motivates her. She says that she does STEM and works hard because she enjoys doing so, not to prove anyone wrong — although she wouldn't mind shattering some stereotypes along the way.
"You don't work harder because that gives someone else the satisfaction of knowing that you have to do more than they do," Kyra-Lee said.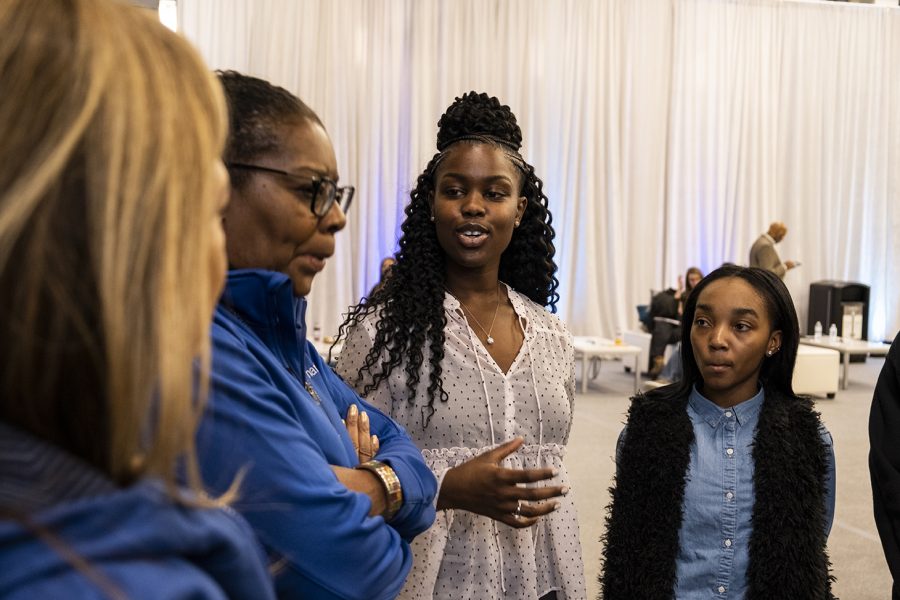 Kyra-Lee says she knows, as a black woman going into STEM, that she will need a strong support system. At NYU, that includes Tandon's Associate Dean, Anita Farrington.
"Ever since we met, we just clicked," Kyra-Lee says of Farrington, who gave her permission to have her NSBE junior chapter to attend the hackathon.
With Farrington, Kyra-Lee is visibly more comfortable. The two of them have a casual chat about the MTA, Kyra-Lee's open hands fly up in frustration as she talks passionately about its failures.
Farrington has supported Kyra-Lee since she first came to NYU, helping her organize an event, Mercer Street: The Black Edition, last spring that she will be continuing next semester.
Kyra-Lee, who has always dragged her friends to each and every NSBE event — earning her the nickname Mama-Lee — found herself with too much downtime over winter break, which led to the inception of Mercer Street: The Black Edition. A NSBE event celebrating black culture, Mercer Street represents the three black diasporas: Africa, the Caribbean and America, through various artistic displays and presentations.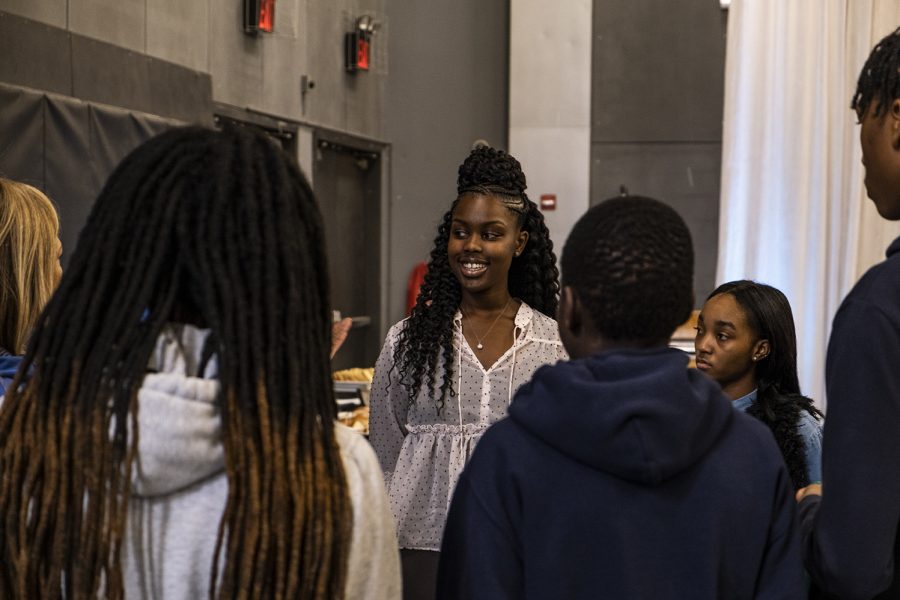 At an NSBE executive board meeting this semester, Kyra-Lee prepared to discuss her plans for this year's Mercer Street event. Before the event was discussed, Kyra-Lee spoke surprisingly little. When she did, she was more casual than usual. Still sitting with impeccable posture, her hands crossed in front of her, she cracked the occasional joke, adding a clap or finger guns for emphasis.
By the time it was her turn to speak, the meeting was drawing to an end. Other members began to rest their heads in their hands and a few scattered yawns subdued the room on the dwindling Tuesday night.
Kyra-Lee was as energetic as ever, confidently listing out the names of people she hoped to secure her Mercer Street event, many of them elected officials. Among those on her list were Attorney General Letitia James and President Andrew Hamilton. One member asked if these people had been confirmed.
"Not yet," she responded. Not yet.
Email Victor Porcelli at [email protected]. A version of this article appeared in the Thursday, Dec. 6 print edition. Read more from Washington Square News' "Influential 2018" special issue.