Kat Facchini | Welcome Week Warrior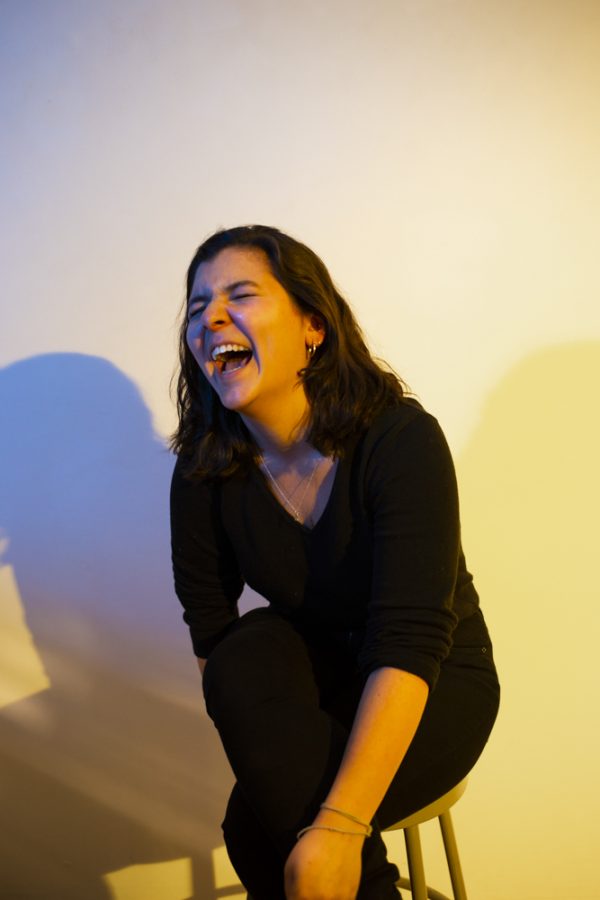 It was an oddly warm New Year's Eve in Metuchen, New Jersey for Kat Facchini in 2014. The high school senior was visiting her grandmother, just hours before the regular decision deadline to apply to NYU. The Facchini Matriarch's house was notorious for its spotty WiFi and Kat grew more and more weary of missing the midnight submission time. She thought to herself, "I guess I just won't apply then. I probably won't go anyway."
Four years later, the Gallatin senior is more grateful than ever for the sudden surge in connection that night so she could attend the school that would shape her in countless ways. In a few short semesters, Facchini would rise to the top of student life at NYU to become the chair of Welcome Week and experience director for the New York Dance Marathon, executive board member for Alpha Sigma Tau and the Gallatin Student Council, producer for the Gallatin Mental Health Arts Festival and an employee at NYU's Office of Sustainability.
Facchini may not cry out about her love for event planning, but every Welcome Week gives her the chance to personalize every first-year's experience, which is where her true passion lies. It may only take up a small percentage of her 365-day calendar — her schedule is more overwhelming than her resume — but it's truly her time to shine. While the yearly campus-wide engagement of over 500 activities and programs for the thousands of firstyears is her happy place, her own Welcome Week in 2015 was quite the opposite.
"I moved into NYU on my 19th birthday and I was actually pretty pissed about it," Facchini told WSN. "All of my friends were across the country and I was very nervous about starting college. I was shy and I didn't put myself out there right away. I decided to work within Welcome Week because I felt like I missed out on so much from holding back."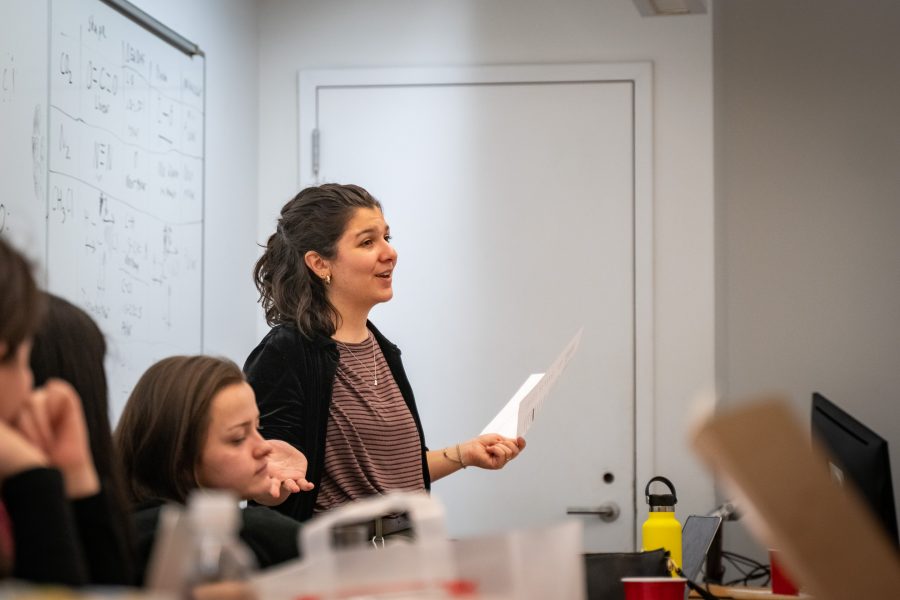 Facchini used this regret to make sure no first-year ever had to miss out like her and went from skipping her own Welcome Week Ball for Chipotle, to planning the 2018 Ball. She spearheaded more individual programming, like a Bob Ross paint night and astrology meetup, since first-years aren't as likely to meet their best friend at the Barclays Center Presidential Welcome. Facchini worked with her co-chair, Joey Santore, a senior in Global Public Health, to curate larger scale events, too, like the Brooklyn Bash for commuters, a silent rave and a comedy show with comedian Gina Yashere.
"I was actually nervous to work with her at first because I didn't know if I could match her level of work," Santore told WSN. "I don't think I ever did. All of [her] best traits are impressive even when taken individually, but when they come together, they really paint the whole picture of who she is: a steadfast leader who never has to say how much a project might mean to her, because she shows it. You can see it precisely in the way she executes it."
Witnessing the excitement that came with students enjoying the fruits of her labor, Facchini sought out additional leadership positions. The senior is never not working, with Welcome Week only catalyzing the coming busy year of outside projects. From sorority socials and student council meetings to annual responsibilities like the Gallatin Mental Health Arts Festival, she dedicates herself to a plethora of commitments: most recently, NYDM, a philanthropic event which raised over $600,000 this past weekend.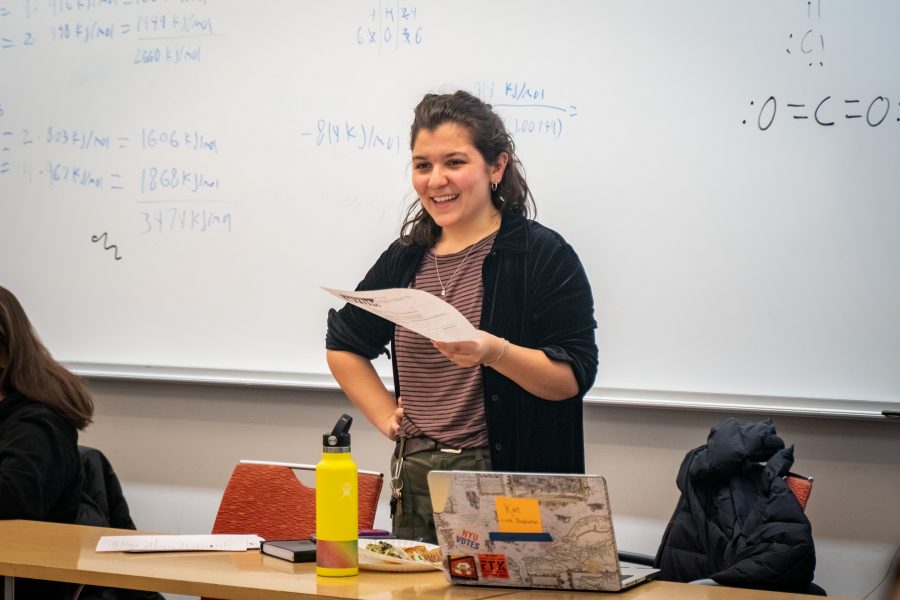 While the 12-hour dance marathon takes place only once a year, NYDM is a year-long crowdfunding campaign that goes straight into the pockets of the families with children battling pediatric cancer. NYDM is a collaborative effort with the university's Greek life, with most of its participants taking to the dance floor through affiliation with their sorority or fraternity. In fact, it was this event that inspired Facchini to join her sorority, Alpha Sigma Tau.
Through the charity, she can honor the life and legacy of a Metuchen High School friend who lost their battle to cancer in 2014. She currently serves as the charity's experience director, and coordinates all of the day-of logistics for the 2,000-person dance party.
"Kat is definitely someone you can go to with any and all [questions] and she has an answer every time," Jen Leonard, a CAS junior and the NYDM morale chair, told WSN. "She's a reliable person and on top of her game 24/7. All of us at NYDM see Kat putting her entire self into the event, plus she takes on a huge workload for the fall semester."
More so than organizing sponsorship deals with Redbull or speaking to a packed house at Barclays Center, Facchini is most passionate in her relationship to the environment and the efforts she makes to educate those around her. "For me, it's all about showing how easy it can be," Facchini said. "I feel lucky to talk about these matters in class and at my job every day so now it's really about showing those around me the resources we already have to make it easier on them and the planet."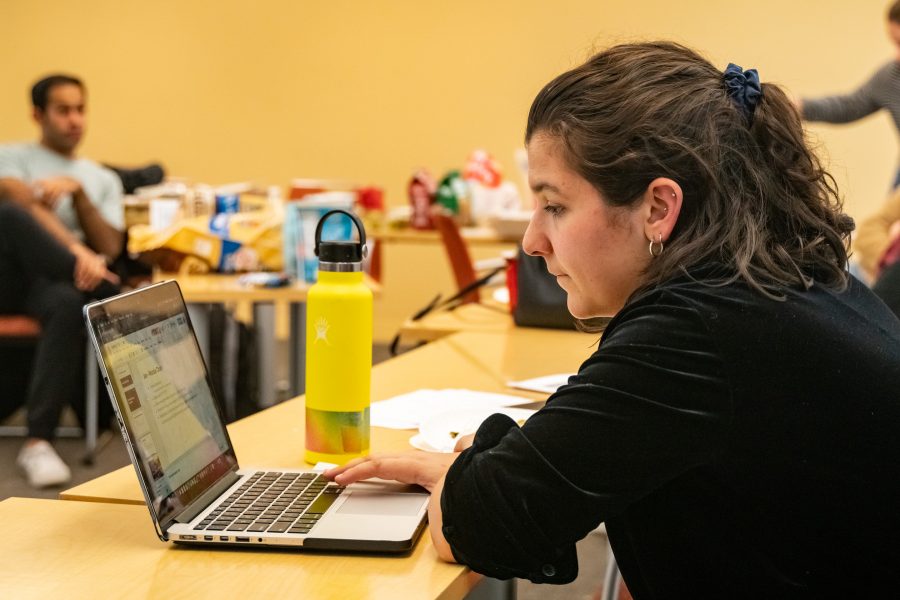 Environmentalism is a small part of most people's lives, but for Facchini, it is her academic concentration and desired future source of income. Not only is her concentration — Environmental Science and History — steeped in environmental policy and sustainable practices, but she spends her free time working in the Mayor's Office of Sustainability, and this past summer, at the nonprofit Service for the Underserved, known as S:US. As her graduation date nears, potential places of employment loom over Facchini but she says she can envision herself at a company like S:US.
S:US works with individuals in society who experience poverty, homelessness or disabilities and through therapy intersecting with agriculture, the company can make a change. This summer, Facchini worked one of the S:US farms in Bushwick, Brooklyn to help these underprivileged populations regain strength through urban practices like beekeeping and sustainable farming. By intersecting therapy with the environment and art with activism, Facchini hopes to make a difference in the lives of both the individual and society at large.
"I'm learning I want to cater to populations that don't get to learn about environmental protection every day," Facchini said. "It can sometimes become a very privileged conversation and I wish it wasn't. The people who need sustainable development and infrastructure the most are underprivileged populations so helping them rather than just white areas is something I strive to do."
This is the final New Year's Eve that Facchini will be spending at NYU. Reflecting on this same period of time before college, Facchini is overjoyed to be among the students and faculty that she is today. In this robust institution of future Nobel Prize recipients and Academy Award-winners, she stands out for her selflessness. It's clear there's never been a Welcome Week warrior or egoless environmentalist like her before.
A version of this article appeared in the Thursday, Dec. 6 print edition. Read more from Washington Square News' "Influential 2018" special issue.