Students taking the Nashville: Production and A&R in the Music Industry course in the music business program at NYU's Steinhardt School of Culture, Education, and Human Development have the opportunity to shadow world-renowned producers at East Iris Studios in Tennessee during the January term.
As a part of the course, students watch emerging artists record an album and participate in the artists and repertoire process. Thanks to the program's partnership with Universal Music Group, students receive guest lectures from the industry's top executives and visit iconic locations in Nashville.
The program was created by Susan Dodes in 2019, a music business professor at NYU who has also worked as an A&R director for over 30 years. With this course, she wanted to ensure students were involved in the recording process.
"We are not sitting in a classroom and taking notes all day," Dodes said. "These students are engaging with the actual holistic production of real recordings — from assessing the talent and the songs that should be recorded, all the way through the mastering process."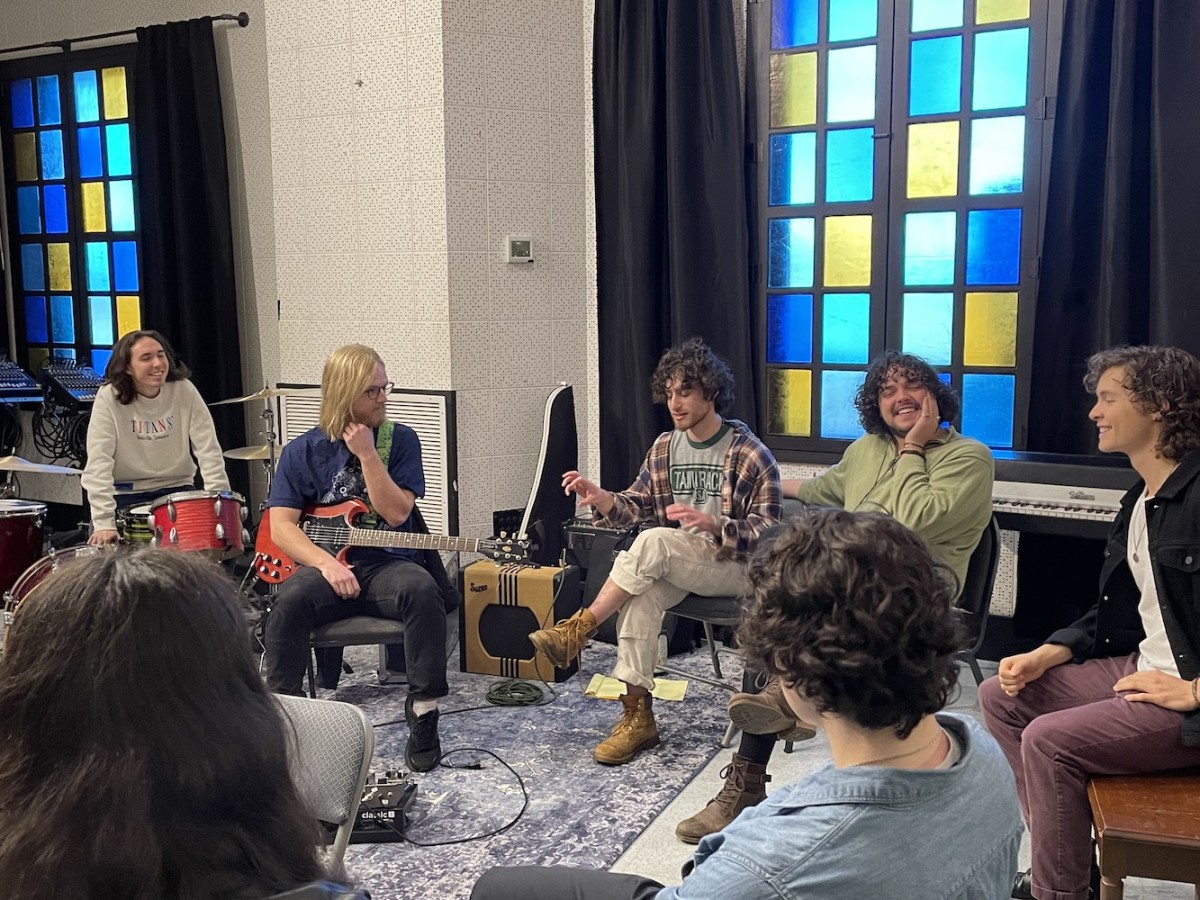 This January, 18 students were selected to participate in the program. They were divided into two groups: one observed the indie-rock band Juke of June, while the other observed a country-pop singer Julie Williams.
Josie Azuriz, a junior in Steinhardt's music business program, was part of the group observing Williams and described the program as "super hands-on."
"We got to watch [Williams] go through the pre-production process, which is coming up with the key of the song and making sure all the lyrics and the chords are correct," Azuriz said.
While the class is only worth two credits, students spend nearly the entire workday watching the creative process.
Students also get to experience life as A&R representatives — talent scouts for record labels and project facilitators for previously signed talent. Dhwani Gautam, another junior studying music business, got to see how involved A&R representatives are in an artist's recording process.
"The first thing that comes to mind is always, 'Oh, I'm going to be on the business side. So I'm just going to handle agreements and stuff,' but it's not like that," Gautam said. "You need to be present in the studio to see how musicians and the production work, and you need to give your level of expertise and level of advice to musicians in any way you can."
Besides musical artists, students were also able to shadow Grammy Award-winning engineers and producers David Leonard and Steve Fishell.
"He was really great and hands-on and loved to answer our questions," said Azuriz, who worked with Fishell during the program. "We have a group chat and he still talks to us in that."
Another important faculty member was Kelly King, who is the studio manager at East Iris Studio. Andi Aguilar, a senior studying Media, Culture, and Communications, commended King for her encouragement.
"Kelly is my idol," Aguilar said. "She has completely made the environment better for women. She really showed how a woman would think about running a studio and it made a huge difference."
The program helped students with networking in an industry that heavily relies on connections. Although students had a very positive experience in Nashville, some wished they could have experienced both sections of the program.
"[My group] mostly worked with the [sound] engineer, while the other group had a producer and a singer-songwriter; so it was hugely different," Joseph Roy, a senior in the music business program, said. "I wish there was more of an interaction between both sides because we were mostly trapped in our one room and I wanted to have a little bit more of everything."
Though the program is competitive, the application process is rather simple, consisting of a transcript and a personal essay on why this program will benefit the student's career. Applications for the program are now open and due on Sept. 19.
"We are looking for students who can demonstrate why this particular program will make a difference in their NYU education and academic trajectory, and also for their greater career goals," Dodes, the program's creator, said.
Contact Liz Lindain at [email protected].