Searching for her roots through her camera viewfinder, Tisch student Darinka Arones traveled to the city of Cusco in her home country of Peru this summer to document the rituals and ceremonies of the Inti Raymi, or Festival of the Sun.
She produced a series of striking images of community actors and performers and filtered them through chromatic hues. These prints were collected in her photo project "PAWQARKUNA" — meaning "colorful garden" in Quechua — which also functions as a glossary of the glowing colors of her heritage.
Arones said that the saturated, sharp tones unique to Andean textiles and landscapes evoked strong emotions in her that she tried to communicate. The project was aimed at attracting contemporary audiences to learn Quechua, the centuries-old Andean Indigenous language.
The completion of this project, Arones said, would not have been possible without her foundational knowledge of Quechua. She began learning the language at NYU's Center for Latin American and Caribbean Studies under the instruction of Odi Gonzales, a tenured Quechua scholar, writer and poet.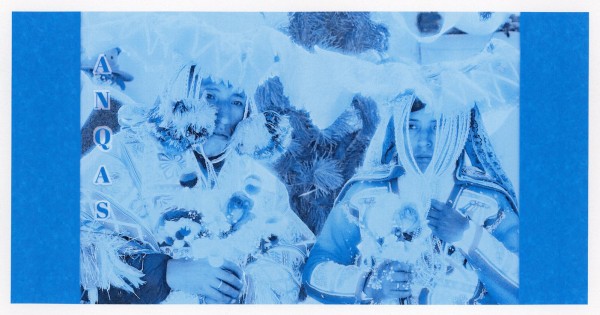 Quechua, the language of the Incan Empire, is currently the most widely spoken Indigenous language in the Americas. It has developed into almost 50 varieties across Latin America, but its speakers are concentrated in the Peruvian Andes. 
Gonzales, a Cusco native and a pioneer of Quechuan scholarship, founded the program at NYU in 2008. He currently teaches all Quechua classes, from Elementary I to Intermediate II. 
As one of the first university-level Quechua courses offered in the United States, Gonzales has worked on the curriculum from the ground up. In 2018, he published a Quechua-Spanish-English dictionary in collaboration with students.
Participation in the class is spottier in some years than others, according to Gonzales. Class sizes can range from as few as five students to as many as 30, depending on the semester. However, the students who do choose the course are highly dedicated to connecting with the communities that speak Quechua. 
"The students are not forced to take my courses — they choose," said Gonzales. "They're absolutely interested in the Andean work."
Passionate students and small groups make the class all the more intimate, according to Arones. "The vibe of Dr. Odi's class, for me, is the closest energy or ambience that I can get in comparison to Peru," Arones said. "I feel very at home." 
Although Quechua is estimated at about 8 million speakers worldwide, almost as many as Hebrew or Swedish, it has struggled to gain the same interest. 
The struggle for visibility comes with the country's history of cultural, political and class conflicts around the preservation of Indigenous ways of life and values in a former Spanish colony.
Arones, who advanced to Elementary Quechua II this year, decided to begin learning the language to connect with her heritage. She said that it wasn't promoted in her school back in Lima. 
"In my 14 years in Peru, we were never encouraged to improve our Quechua skills," Arones said. "In the capital, there's often a negative reaction to Quechua speakers due to underlying racism." 
Metropolitan areas in the Northeast have seen a growing number of Quechua-speaking immigrants. In New York City, the Quechua-speaking community has grown substantially and is home to 10% of the U.S. Peruvian population.
A few colleges in the United States offer Quechua, but the interest in Quechua as an academic pursuit seems to have grown in recent years. In 2020, a group of students at Cornell organized to bring the language program back after a long hiatus. In 2021, the University of Colorado at Boulder began offering a Quechua language program as the first Latin American Indigenous language that meets the university's Foreign Languages requirement. 
Gonzales said that the curriculum at NYU continues to expand with the interests of his students. He tailors the area of focus and vocabulary depending on what students want to use their Quechua for.
"When they finish a semester — OK, they speak some Quechua," he said, adding that they also need the knowledge, vocabulary and contextual understanding of their areas of interest. 
Gonzalo Appiani La Rosa, a graduate student pursuing Latin American studies, began learning Quechua during his undergraduate years, when participation was limited. 
"It's such a small program, there's not that many students taking it," Appiani La Rosa said. "Unfortunately, it kinda comes and goes away. I came at a really low point."
Starting from Elementary I, Appiani La Rosa progressed to the highest level of Quechua offered, Intermediate II. Though he speaks five languages, Appiani La Rosa noted that Quechua has been the most difficult due to the lack of online resources for self-study. 
This dedication stemmed from his Peruvian heritage and a desire to preserve his family's language. 
Despite initial doubts, Appiani has come to see Quechua as a valuable asset in his academic and professional pursuits. He completed an internship at the National Museum of the American Indian, where his Quechua skills proved useful.
He recalled his mother's advice when selecting a class for his schedule. "She was like, why don't you take something more useful, like computer programming or French?" Appiani La Rosa said. "Thank God I didn't listen to her."
Contact Carina Christo at [email protected].