As a Muslim student at NYU, I know the struggle of finding halal dining options all too well, especially when your friend orders the most appetizing chicken sandwich with the creamiest dressing and the freshest lettuce served on a Brioche bun. You get excited at the idea of trying a bite — only to remember you can't, because it doesn't have Zabiha halal meat. You groan as you realize you have to order the same bland veggie burger that makes you yearn for the spices your mom puts in her cooking back home. 
Halal حلال, in Arabic, means "permissible." Meat must be butchered in a certain way by the law of Islam in order to be deemed halal, and Muslims must also abstain from pork and alcohol-based foods.
As a first-year student who's trying to learn the ins and outs of NYU's campus, I'm always looking for tasty meals in the dining halls, be it a halal meat option or a vegetarian alternative. Whether you're a Muslim student looking for some halal dishes after a long day of classes or just a lover of halal in general, here are NYU's best options to satisfy your cravings.
NYU Eats at Lipton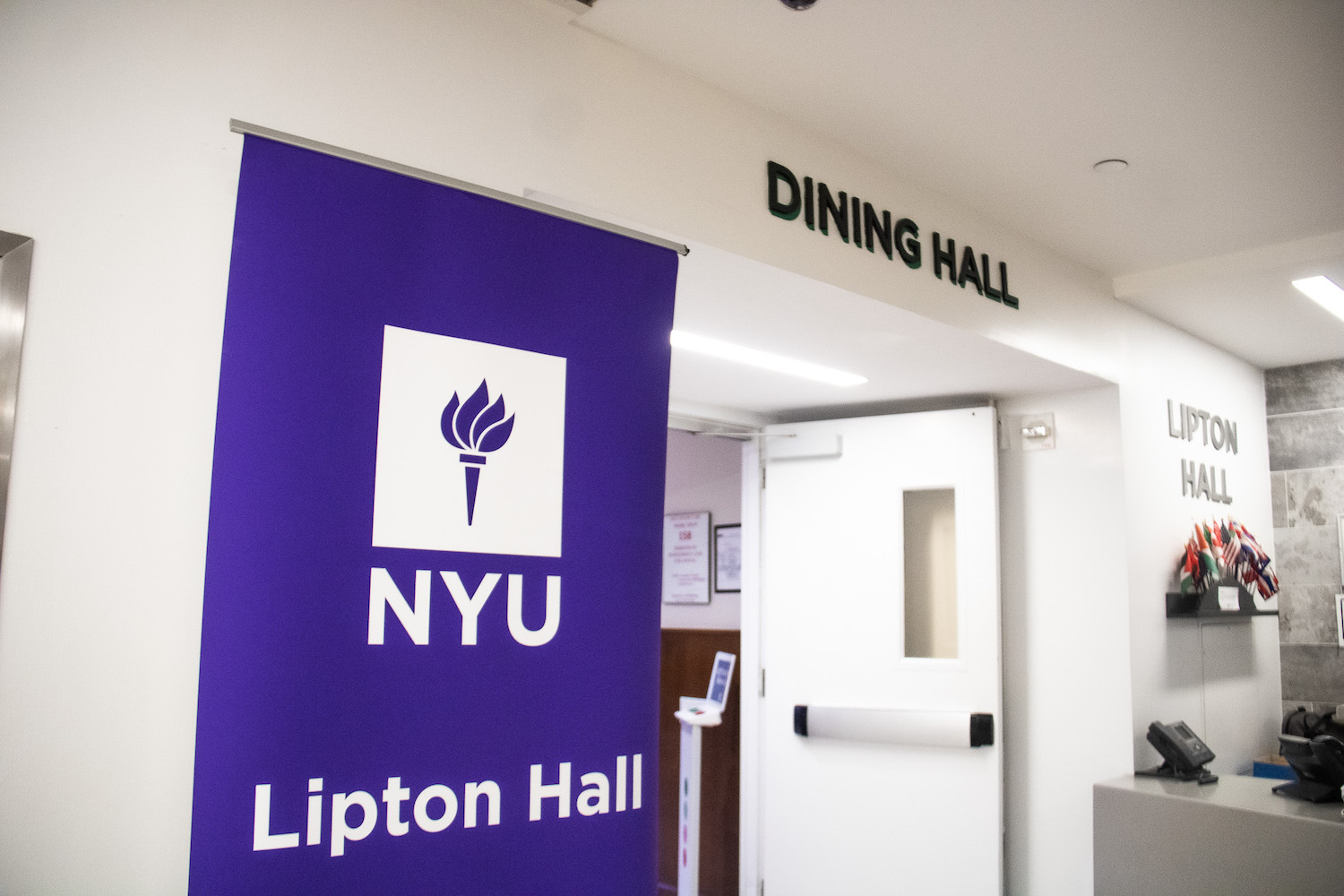 Lipton Hall has unlimited all-you-can-eat halal options for students to munch on. The halal-certified dining hall opened in 2019 as a partnership between NYU's Islamic Center and NYU Dining, and it has been popular ever since. NYU assures that Lipton is 100 percent halal certified at the highest level of halal certification through the Halal Food Standards Alliance of America. Lipton has a variety of options that rotate every week, whether it be through the Grill station, Innovation Kitchen, Cucina Pasta or Sweet Shoppe. There is also a convenience shop with halal snacks and beverages located in Lipton. 
The mouthwatering grilled chicken has a hint of home-cooked flavors that feed my nostalgia, and the halal burgers are grilled to perfection, with a toasted and warm bun on top. The Cucina Pasta station also offers meat-free options that are just as filling, like the tomato penne pasta or baked ziti. If you're looking for a variety of flavorful halal options, Lipton Hall is the place to be. 
The Marketplace at Kimmel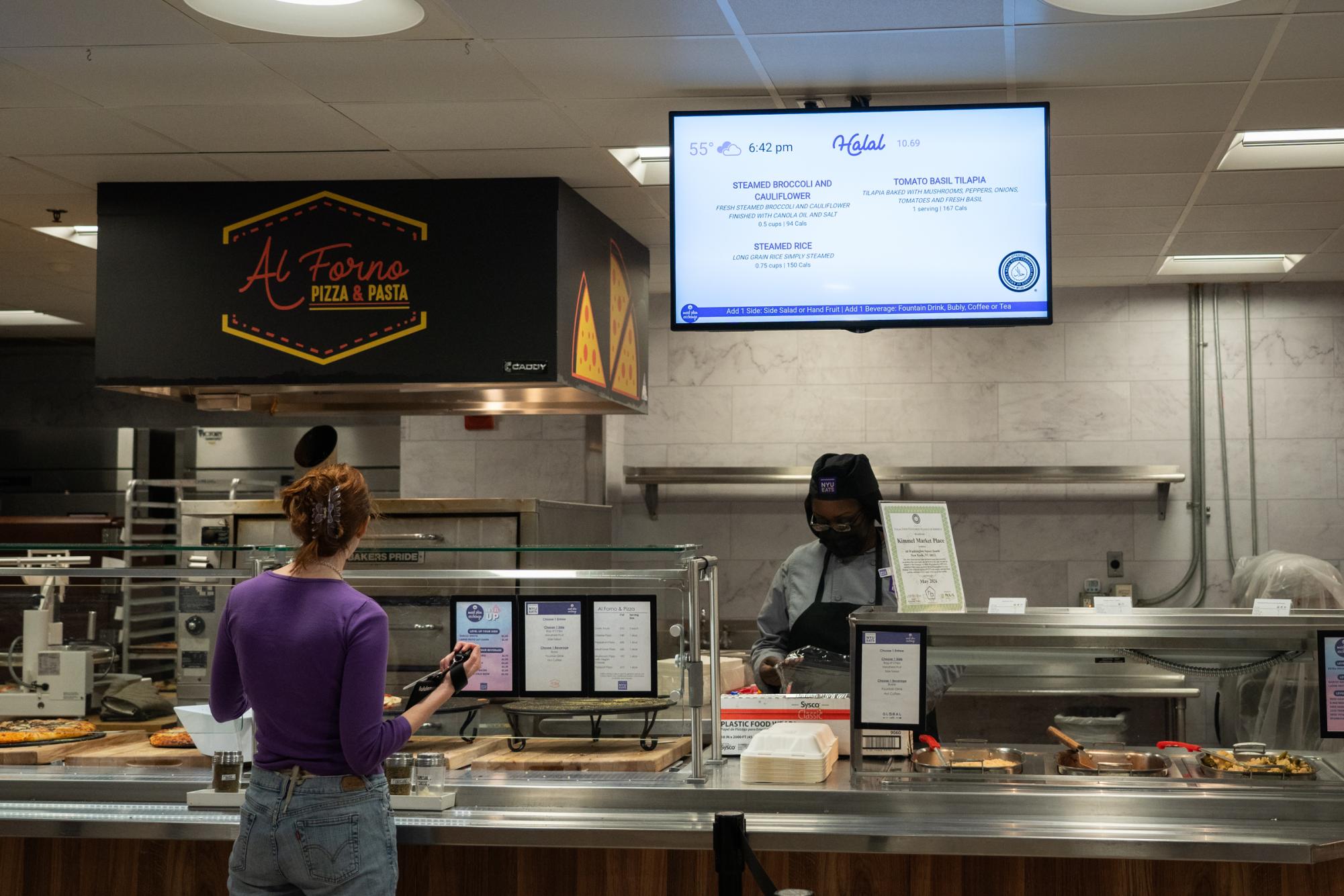 The Marketplace at Kimmel is located in the Kimmel Center for University Life and has a designated halal food section right next to the pizzeria. The halal food at Kimmel is also prepared in Lipton's HFSAA-certified kitchen from their homestyle station.
Although not every meat dish at Kimmel is halal, there are a variety of hot, vegan protein options served at breakfast, lunch and dinner that are just as hearty. Meal options change every day and include biryani basmati rice with coconut milk, garlic naan, roasted sweet potatoes, baba ghanoush and an array of salads and vegetables students can choose from.  
I went to Kimmel for the very first time with my cohort and orientation leader during NYU Welcome, and I was able to indulge in the tandoori chicken legs with string beans, which was surprisingly flavorful. I also tried the garlic naan and roasted sweet potatoes, which made for some hearty sides. The naan was fluffy and garlicky, and the roasted sweet potatoes had the perfect sweetness and texture. 
Crave NYU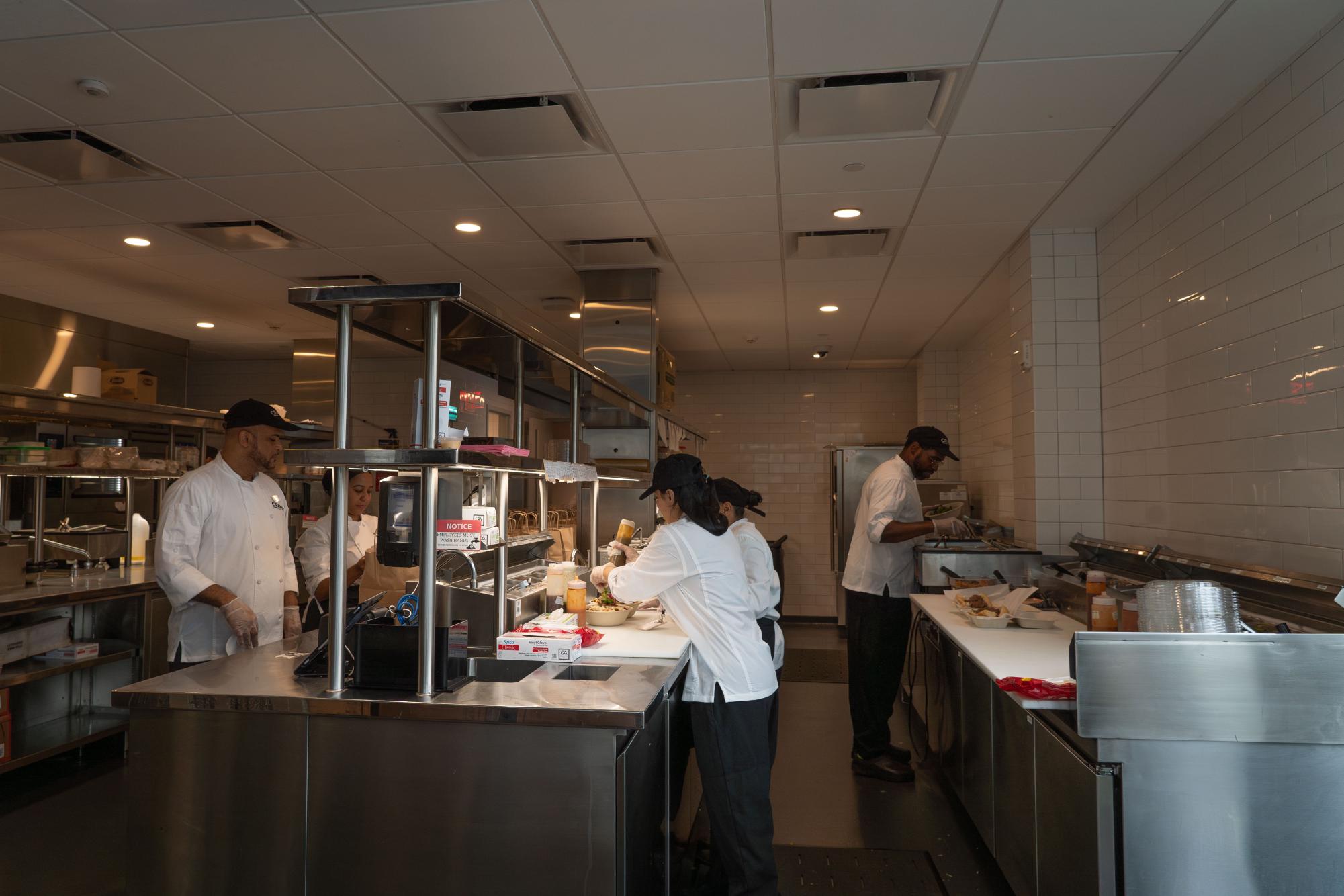 The Paulson Center, located at 181 Mercer Street, is home to Crave NYU, which is located on the sixth floor and has some great options for the halal gang, like the newly incorporated Vindy station. You can get yourself a fresh Halal Ball Hoagie, which contains boom boom sauce, halal meatballs, cabbage and tikka masala sauce, or a Halal Ball Bowl, which contains coconut jasmine rice with quinoa as well as onions and cilantro. 
There is also a variety of vegan pasta options for students to try as well as vegan Italian Seasoned PAOW, a soy-based meat substitute, that you can add to the pasta. I've tried the rigatoni pasta with the PAOW meat, alfredo sauce, parmesan cheese and roasted vegetables, and despite not being broadcasted as halal, it is one of my go-to meals. The pasta is fresh and made with enriching flavors that burst in my mouth.  
If you are not in the mood for pasta, you can also choose from the Veg 23 menu, with vegan options such as the vegan Falafel Sandwich, which include falafel, hummus, tomatoes and cucumber, and the Southwest Bowl, which has plantains, squash, cucumber, cabbage, smashed avocado and tomatillo sauce. You can always make your own custom Veg 23 bowl as well, giving you more control over the exact toppings you want. 
For a quick snack, you can also grab samosas, which are potato filled fritters that come with a side of tikka masala sauce, or aloo tikki, which are fried potato filled patties. And to top it all off, the crispy samosa pastry is stuffed with a delectable, spicy veggie filling. 
Contact Maryam Babar at [email protected].