With restaurants on every corner, the temptation to eat out for every meal in New York City is certainly strong, but one look at your dinner bill will have you setting up shop in your kitchen in no time. However, with the high price of groceries nowadays, cooking for yourself is only sustainable if you know where to look for cheap ingredients. Whether you're new to the city or finally giving up on your meal plan, here are some relatively affordable grocery stores to try out around campus.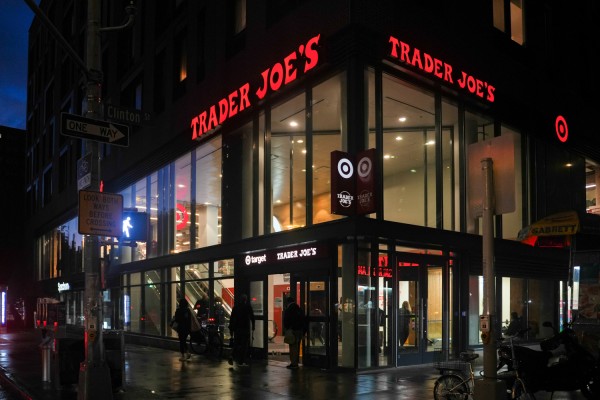 Trader Joe's |
Multiple Locations
With cheap produce and frozen meals, Trader Joe's will always be convenient and affordable. The pork or chicken soup dumplings make for the perfect late-night freezer bite. With a variety of pre-prepared foods and seasonal delights like the Non-Dairy Pumpkin Oat Beverage, TJ's is the go-to for a wide selection of delicious eats. In addition to the wide array of frozen foods, the affordable produce section is a great choice for balanced meals. While there are multiple TJs located downtown, the Union Square location is a short walk for those living at Palladium residence hall, Carlyle Court and University Hall. The only downfalls are the checkout line traffic and making the trek back home with a hundred pounds of groceries. Be sure to shop here on weekdays, so you can avoid being squished by the weekend horde.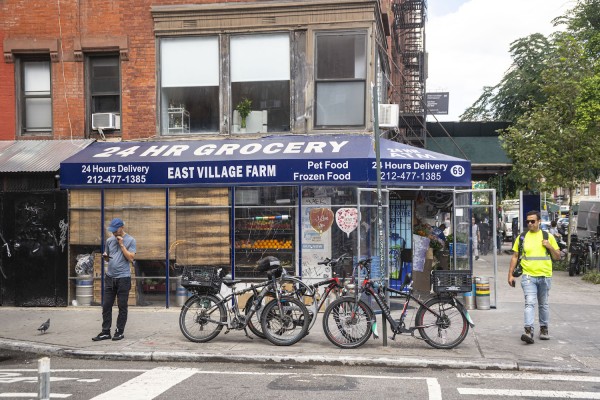 East Village Farm & Grocery |
69 Second Ave.
While you might find yourself squeezing in between the tightly-packed aisles of this Ninth Street corner store, East Village Farm & Grocery maximizes its space with a wide selection of options. Most pasta boxes are between $2 and $5, with large enough quantities to last you the whole week. A gallon of milk and a pack of eggs here each run for $4. If you don't like the $5 ice cream on the north side of the store, you can head over to the south side of the wall for even more options. Despite its odd layout, this place gets the job done.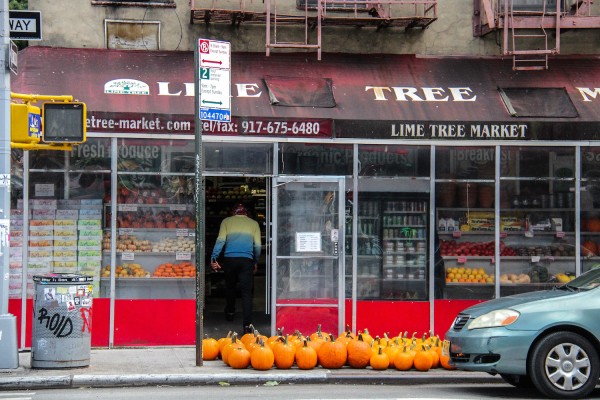 Lime Tree Market |
146 First Ave.
After purchasing a pack of Roma tomatoes here for only 99 cents, I kept this corner market in the back of my mind. However, I recommend only sticking to the fresh produce here because no one wants to spend $9 on half a gallon of milk. Their produce variety makes up for their daring dairy prices, with about six different kinds of tomatoes all under $5 a pound, four apple varieties under $4 a pound, $2 lettuce heads, and cheap peaches, nectarines and plums. If you ever find yourself craving Italian sausages, Lime Tree sells them in packs of four for the bargain price of $5.50. While you might not be able to buy any dry goods or dairy products here without spending your entire paycheck, Lime Tree's produce and meat selections are worth an extra stop on your grocery run.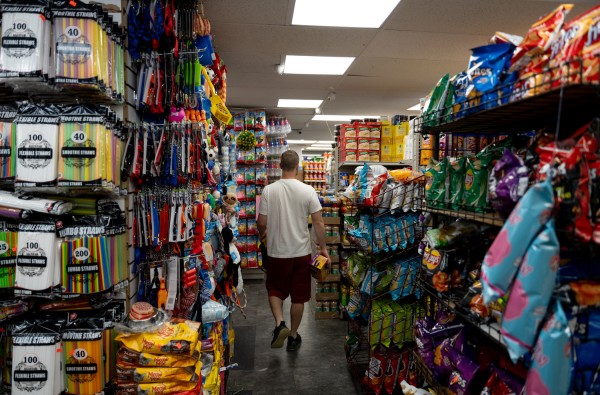 USA Super Stores |
46 Third Ave.
With a gallon of milk and a dozen eggs each going for $4 — comparable to East Village Farm — this place is a money saver. I'd recommend coming here for dry goods, such as ramen, granola bars and fruit snacks.  Although the refrigerated selections are slim, they're not a bad option if you're on a budget. If you suddenly need a pack of 111 water balloons, the SuperStore has them for just $3! And, if you happen to also need to grab sunglasses, mittens, bedding, blankets, a hair dryer, summer sundresses or vases on your grocery run, this place is your one-stop shop.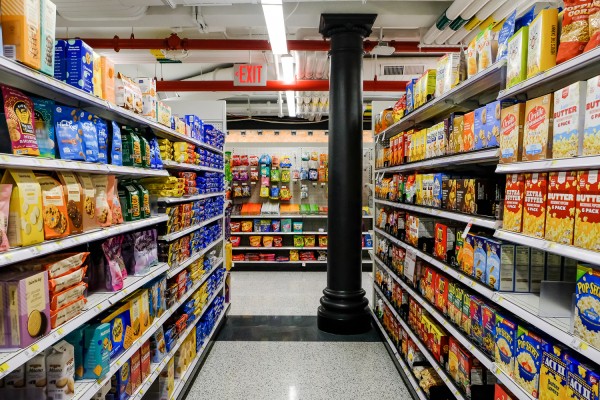 Target |
Multiple Locations
Like Trader Joe's, Target is a dependable classic with little-to-no surprises. The prices are mid-range, and its variety of products is good enough for a college meal. It also consistently has deals on its groceries, such as 20% off select frozen dishes or $4 fall comfort foods. A quick trip to Target's website shows it currently has over 10 sales on select grocery items, making it an appealing option. Target is a great option to not break the bank — especially if you use the college student discount — unless you take a detour into the home decor section.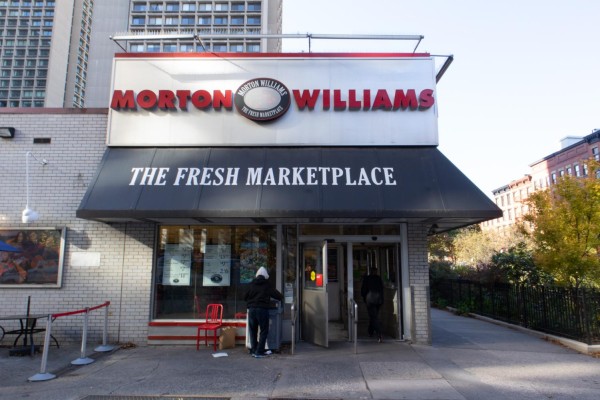 Morton Williams Supermarket |
Multiple Locations
While it's not the cheapest option out there, the location and options at Morton Williams Supermarkets makes them a solid choice for grocery shopping. Like Target, the weekly sales and coupon booklets are the best way to shop here. With deals like $4 Simply Juices or 2-for-$7 on peanut butter, there are decent deals across their 13 locations. The closest Morton Williams to campus is located at 130 Bleecker St., near the Paulson Center. With a wide selection of produce, dairy and meat, Morton Williams is great to stop at on the way home from class. 
When grocery shopping on a budget in the city, you need to get a little creative. Countless corner markets have great cheap options, and taking advantage of the sales in your neighborhood is key. It's time to venture beyond dining hall cuisine and take advantage of the affordable food options near campus.
Contact Jules Hasler at [email protected].