Celebrate spring at these floral cafes
As spring flowers bloom, city cafes offer floral treats and beverages evocative of the changing seasons.
During the pandemic, a flower subscription service went viral in Korea, my home country, allowing me to decorate homemade tiramisu and rice cakes with edible flowers, simply because they looked so beautiful.
I know people who hesitate at the thought of consuming edible flowers, despite edible being in the name. But what harm can it do to wholeheartedly indulge in beautiful food to match the beautiful weather? 
When I'm away from home and can't decorate my cakes with edible flowers, drinking floral teas and lattes is the next best thing. Below is a compilation of floral dessert cafes to check out this spring, giving you the opportunity to succumb to the gentle breezes and the freshness of the season.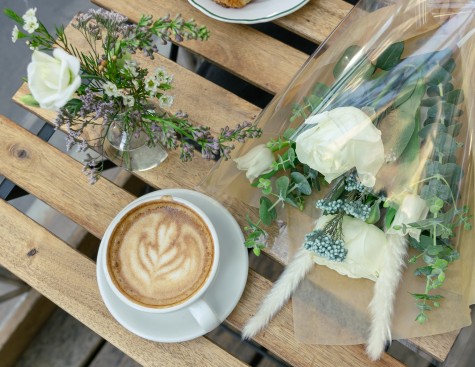 Remi Flower & Coffee
906 Second Ave.
Make a short trip to Midtown and you'll find a small floral cafe nestled in the hustle and bustle of the neighborhood. Remi Flower & Coffee showcases not only flower arrangements and plants but also gorgeous latte art. When you enter the cafe, you're immediately surrounded by roses and orchids that will leave you mesmerized. My menu favorites are the rose and lavender lattes. Both are topped with latte art to match the plants that inspired the drinks.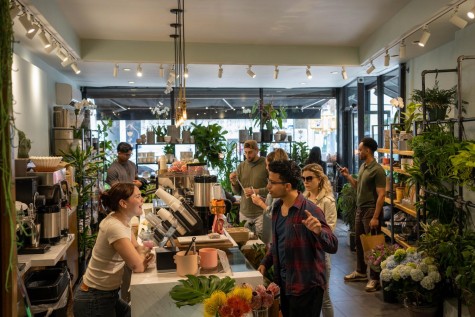 PlantShed
193 Second Ave.
PlantShed has numerous locations all across Manhattan, the first of which opened in 1981 in the Upper West Side. Two can be found within a 15-minute walk from campus, one in SoHo and one on the same block as Third Avenue North. If you want to give yourself a break from studying, and Bobst is getting a little stuffy, immerse yourself in PlantShed's floral scents and relaxed ambiance. Some of the cafe's seasonal drinks available in the SoHo and East Village locations are Orange Blossom Trail, Lavender Bloom Latte and The Rose's Thorn.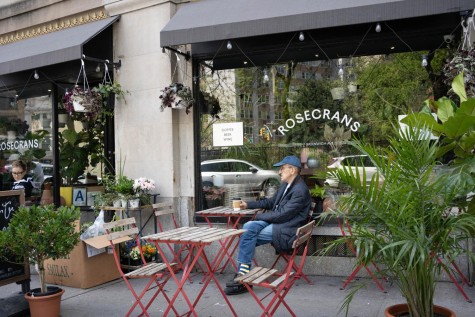 Rosecrans Florist & Cafe
7 Greenwich Ave.
Located in West Village, this boutique is perfect for plant people. Walking in, you're surrounded by plants for sale and enveloped by the smell of floral teas and coffee. The matcha latte with rose is one of my favorites, and so is the oat latte. The cafe has outdoor seating that's perfect for people-watching in the warmer weather. You can enjoy one of Rosecrans Florist & Cafe's delectable pastries while shopping for your new favorite plant.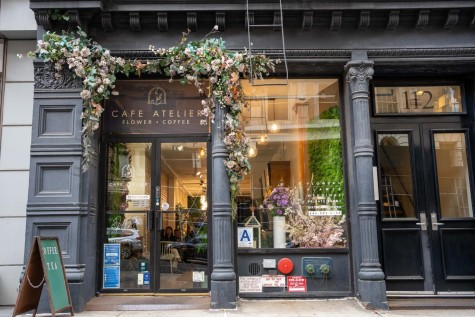 Cafe Atelier & Darling Moon Flower
112 Hudson St.
Although mostly known for its floral arrangement workshops, this flower shop in Tribeca also serves quality coffee and desserts. The beet rose oat latte or the ginger honey latte are worth the trip downtown. Darling Moon Flower's cookies and scones pair perfectly with any springtime latte of your choice. Sipping on a coffee while gazing at carefully-crafted floral arrangements is what dreams are made of.
Contact Daeun Lee at [email protected]