From quick bites to date nights, vegan restaurants for every occasion
Tired of combing through Lipton dining hall's limited vegan options, or asking waiters for nonexistent vegan alternatives? These spots are perfect for you.
Even though New York City is known as a great place to be vegan, I was overwhelmed with the plethora of dining options when I first moved here. Now, with much more experience eating at various New York City-based vegan restaurants, I've narrowed down the best ones to visit for every occasion — without sacrificing flavor or variety.
Quick bites and casual lunches
Beatnic
185 Bleecker St.
On the corner of Bleecker Street and MacDougal Street, Beatnic offers guests creative, vegan alternatives to traditional fast food. Originally known as By Chloe, the chain was rebranded as Beatnic in 2021 as an ode to the anti-materialistic Beatnik movement of the 1950s, which was largely based in New York City. From its hearty Greens & Grains bowl to its Chicky Deluxe burger, which uses jackfruit and mushrooms as meat alternatives, this popular chain is perfect for a quick bite between classes. Beatnic locations can be found across Manhattan, but the one closest to NYU is in the West Village.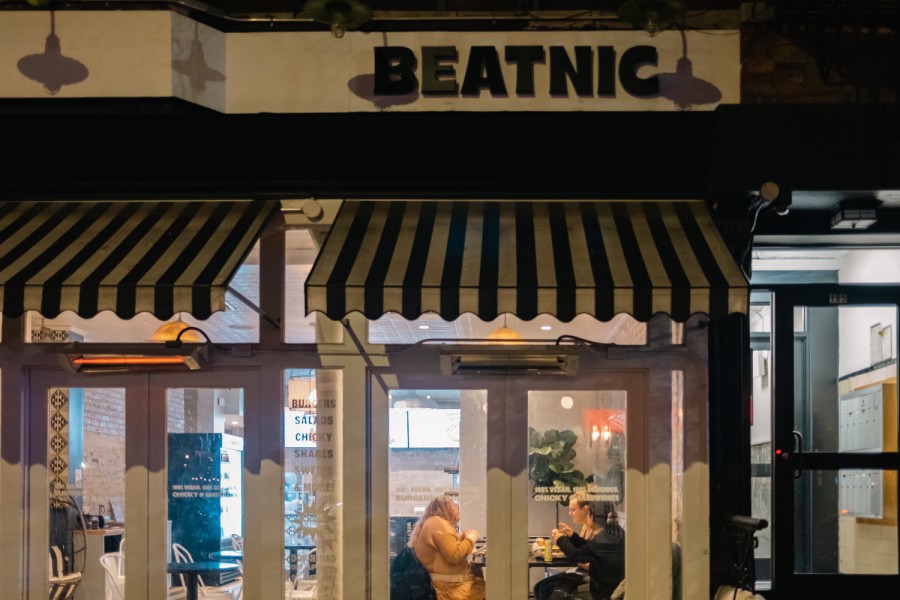 Bar Verde
65 Second Ave.
For a casual lunch, this plant-based Mexican concept restaurant offers a mix of vegan shared plates and entrees — paired with tequila and mezcal cocktails. Its food isn't only delicious, it's also gorgeous and 100% gluten free. Try the flavorful nachos, or opt for sharing plates of empanadas and quesadillas. The restaurant's contemporary and chic atmosphere makes it the perfect stop for a casual lunch with friends.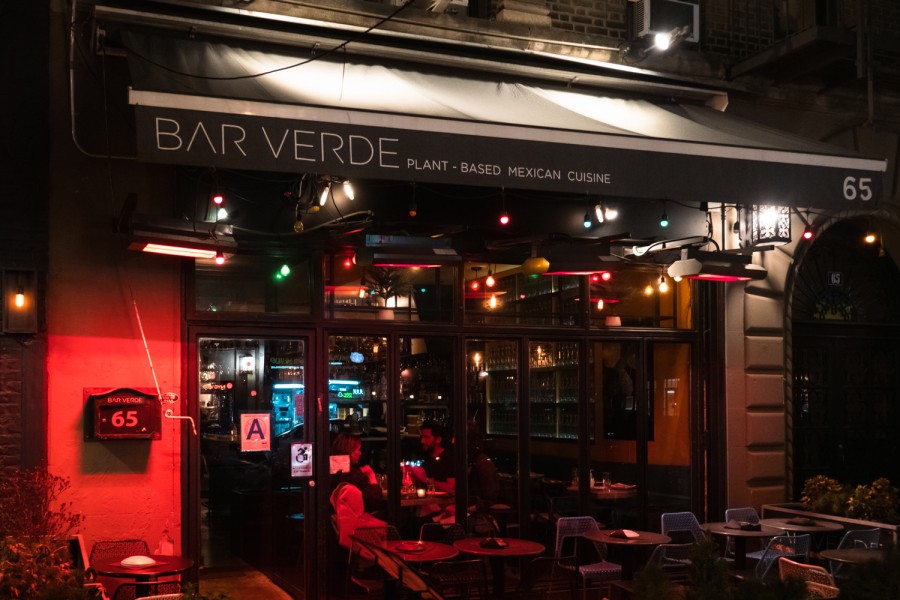 Urban Vegan Kitchen
41 Carmine St.
A longtime community favorite, Urban Vegan Kitchen is my go-to when I'm craving indulgent comfort food. Its menu is influenced by flavors of the American South. Some highlights include the chili cheese fries, buffalo wings, crispy brussel sprouts, lasagna and a classic BLT that always hit the spot. The restaurant is also civically engaged, helping to provide marginalized communities with meals and hosting dinner parties to discuss the political and social intersections of veganism. Make sure to check out its sister restaurant, Urban Vegan Roots, if you're ever in Astoria.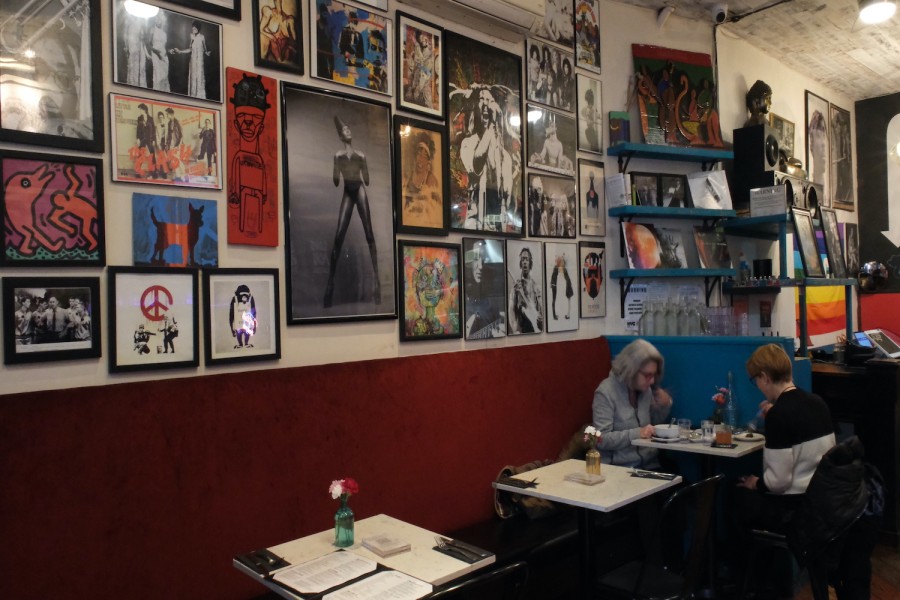 Date night dining
Awash
338 E. 6th St.
While this authentic Ethiopian restaurant is not exclusively vegan, it offers some delicious options. The best part is that its platters are made to share with others, so you can enjoy the experience with a date or friends. The vegetable sampler lets you choose from spicy lentils and chickpeas, collard greens, string beans, mushroom tibs, and beets, all served alongside generous portions of injera, Ethiopian bread. Make sure to dig in — it's finger food, after all.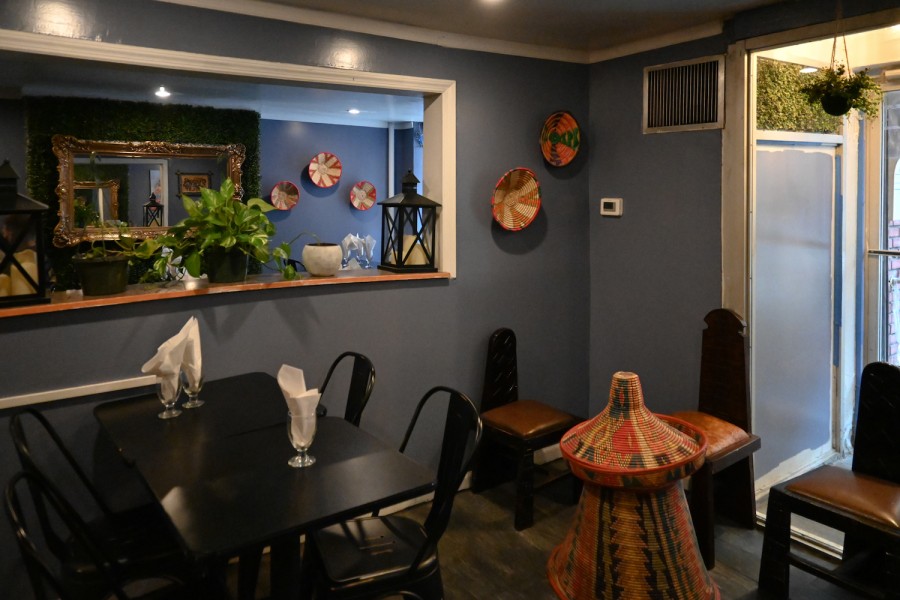 Ladybird
111 E. 7th St.
This vegan tapas and wine bar is your best bet. Its carefully curated ambiance of foliage, velvet cushions and antique mirrors makes the perfect backdrop for intimate conversation. Ladybird's tasty menu includes servings of buffalo maitake buns, arancini and truffle mac and cheese. Finish your meal off with a delicious brûlée before exploring the East Village's vibrant nightlife.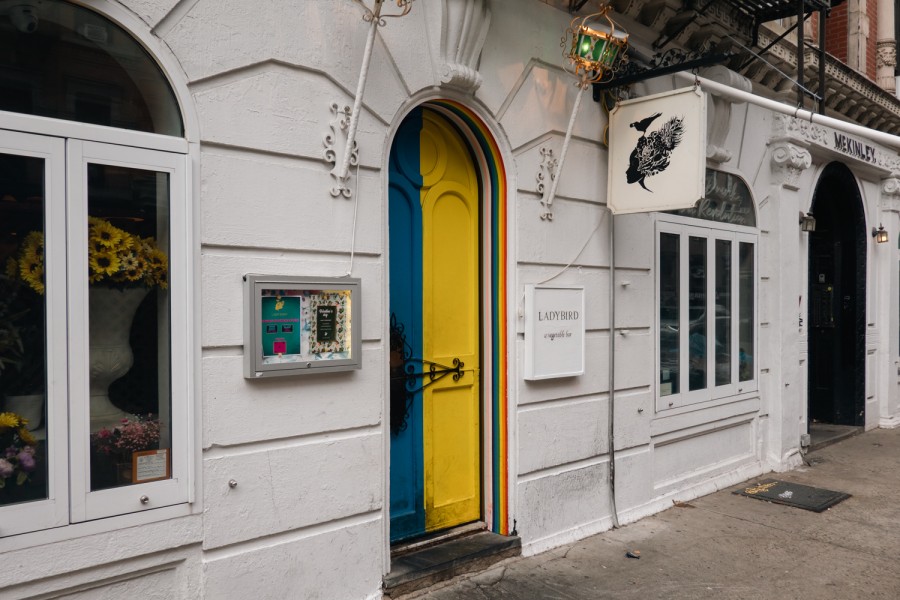 Modern Love
317 Union Ave., Brooklyn
With a dedicated Instagram following and thousands of rave reviews, this swanky spot was started by celebrated vegan chef and restaurateur Isa Chandra Moskowitz. The restaurant is easily identifiable by a four-story tall mural painted on its wall, and its menu highlights include the Caribbean Jerk Tofu and Mac & Shews — vegan mac and cheese. If you're looking for an innovative vegan experience outside of the Manhattan bubble, enjoy this industrial Williamsburg spot that prioritizes the finer things in life.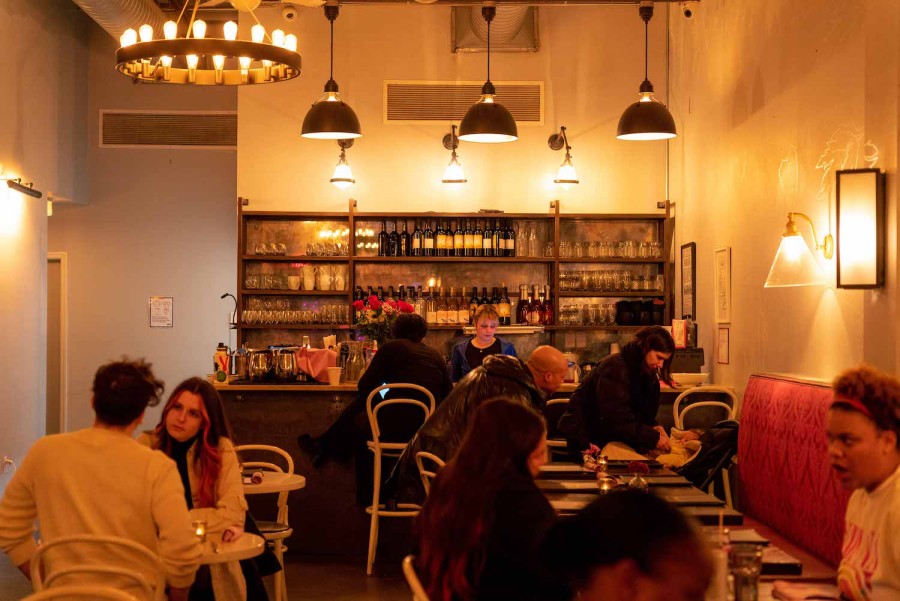 Contact Gabrielle Trinidad Almeter at [email protected]