Cheap, off-campus cravings: 5 lunch specials near NYU
If you only have a few minutes between classes to grab a bite, here are five of the best deals near campus. 
It can be overwhelming to find a quick, affordable place for lunch. There are countless places to eat around NYU, but it can be hard to remember which student discounts apply where. But don't worry — this list of delicious restaurants near the Washington Square Park campus all have lunch specials that will satisfy your hunger, without breaking the bank.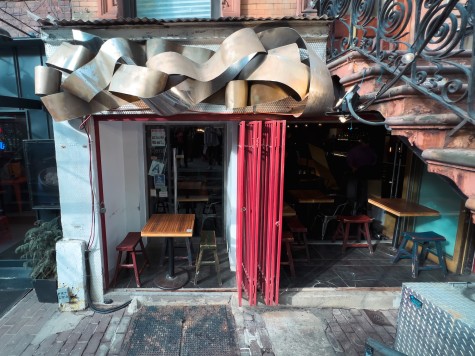 Klong
7 St. Marks Place
We're starting strong with an NYU favorite: Klong. Located on St. Marks Place, this Thai restaurant has a great lunch special. Klong has a variety of entrees to choose from, including pad thai, red and green curry, and my personal favorite, Thai fried rice. The lunch special features an entree with your choice of protein, an appetizer, and vegetable soup or salad with peanut dressing — all for $12. This lunch special is offered every day between 12:30 and 3:30 p.m. The restaurant also has a wide variety of vegetarian options.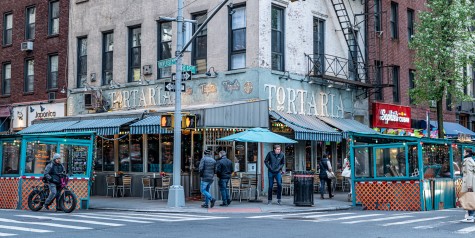 Tortaria
94 University Place 
From Monday through Friday from noon to 5 p.m., Tortaria has a $16 lunch special that includes a torta or taquito of your choice, french fries, and a soda or agua fresca. Only five minutes away from Washington Square Park, this Mexican restaurant is a great place to meet up with friends between classes. Tortaria has other specials throughout the week, too: on Mondays, the restaurant offers $9 margaritas all day, and on Tuesdays, it offers $16 tortas or taquitos, with tequila or a draft beer.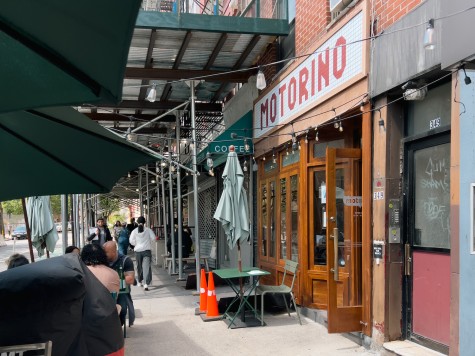 Motorino 
349 E. 12th St
For only $17.50, Motorino offers a choice of one of 18 personal pizzas, all served with a side salad. My usual order is their Stracciatella pizza, a delicious pie with white sauce, cherry tomatoes, basil and olive oil drizzled on top. This deal is only available Monday through Friday from noon to 4 p.m., and you can also order for pickup or delivery over the phone.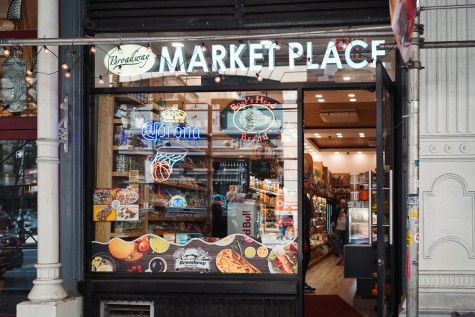 Broadway Marketplace
689 Broadway
If you only have 15 minutes between classes, but still want to grab a quick lunch, head to Broadway Marketplace. Not only does this deli give NYU students a 10% discount, but its menu also has many options to choose from, including salads, acai bowls, freshly squeezed juices, wraps, burgers and sandwiches. My favorite deal is their panini, sold for $9.95. I always get the California panini, which has grilled chicken, avocado, mozzarella cheese and ranch dressing in between two hot pieces of flatbread. Because this deli is open 24 hours, you can grab a bite to eat during any part of your day.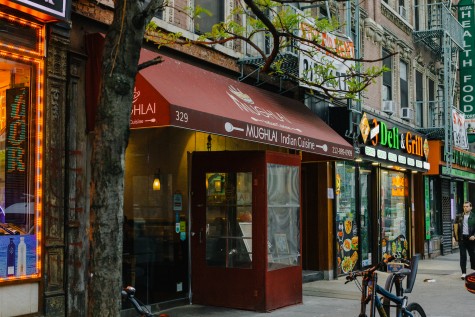 Mughlai Indian Cuisine
329 Third Ave.
Saving my favorite for last: Mughlai. This Indian restaurant, located on Third Avenue and 24th Street is one of my favorite lunch spots. The best part is that all entrees are 50% off every day between 11 a.m. and 3 p.m.. Though Mughlai is about a 20-minute walk from the Washington Square Park campus, it's worthwhile if you have the time to sit down to eat. Not only is the food delicious and very affordable, but the staff is very friendly. My favorite dish is their paneer makhani, cheese smothered in a creamy tomato sauce. Although it is not included in their discount, I usually order a side of rice or garlic naan, and treat myself to a mango lassi. 
Contact Liz Lindain at [email protected].