Just like the seasons, trends come and go. But colder weather on your walk to class shouldn't stop you from being fashion-forward. Fall fashion means layers, so this season is the perfect time to step up your accessory game and play around with new pieces, trends and techniques. Sometimes all it takes is a colorful hat or some fun socks to upgrade your go-to outfit. If you're tired of the usual outfits you wear every fall, consider adding these inexpensive accessories — they'll make your closet feel brand new and keep your head, shoulders, knees and toes warm all season long.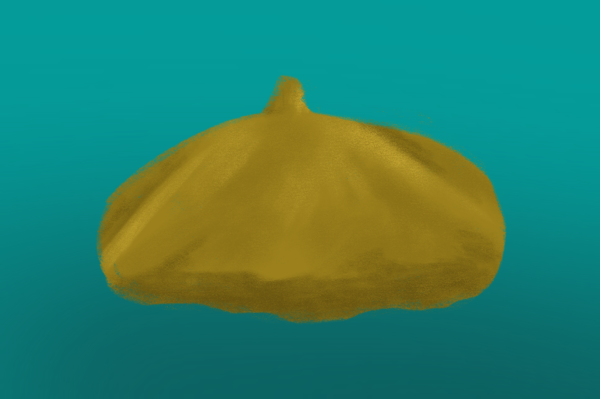 For a "Taylor's Version" moment:
Let's start at the top — literally. For windy days bound to mess up your hair, keeping your head and ears warm is both a necessity and a stylish opportunity. There are tons of options when it comes to headwear, but if you're looking to live out your "Red (Taylor's Version)" dreams, a baker boy hat is the perfect choice. 
Baker boy hats are great alternatives to beanies, both for keeping your head cozy and looking stylish. Plus, they keep your hair safe from unkind winds that don't care if you spent the whole morning styling your bangs. With the incoming colder weather, hats are a must — nothing's worse than getting a cold when you have essays to stress over. A hat is also a relatively inexpensive way to expand your wardrobe and experiment with new accessories. At Anthropologie, there are some great options under $60, like this houndstooth baker boy hat, which makes a chic addition to any preppy outfit or this sherpa baker boy hat for a softer look.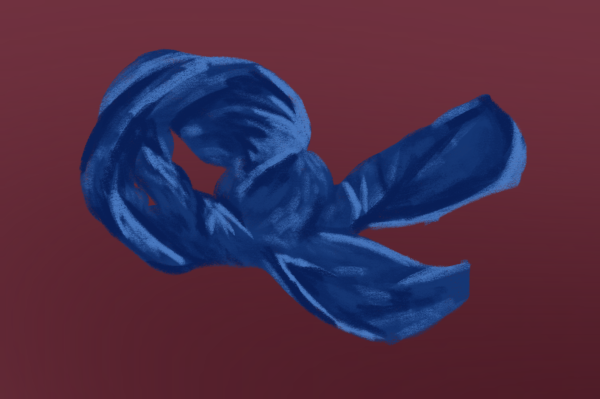 For a Y2K day:
Scarves aren't just that piece of fabric your mom forced you to put on before going to school anymore — they're a cute and practical accessory that can enhance any outfit, while still keeping you warm. Play around with shapes and colors to find the scarf for you. 
This fall, I recommend a skinny scarf to rock a look that screams Hannah Montana meets young Lizzie McGuire. And, if you're like me and tend to run hot, skinny scarves are great for adding a little extra warmth and style to your outfit, without feeling suffocated. They're also lightweight enough for the inevitable temperature change from outdoor to indoors. I recommend checking out the Jaxon Striped Skinny Scarf from Urban Outfitters if you're in the market for a new trendy and stylish scarf, or a neutral CashSoft Scarf from Gap for a simple, classic and cozy option. Or, if you know how to knit or crochet, you can make your own!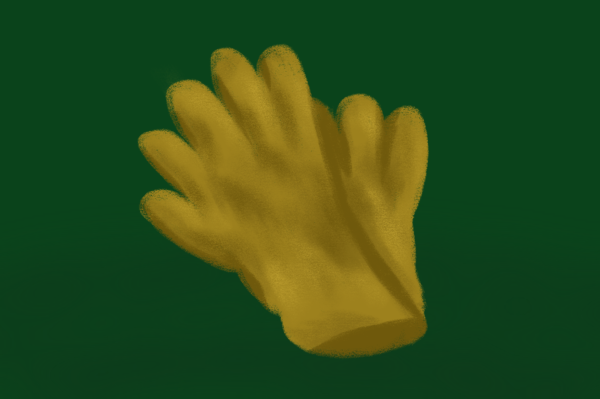 For a 2000s punk look: 
Freezing cold hands in the fall and winter are the worst, especially when they dry up from the bitter air. Embrace the cold weather fashion and get some fingerless gloves to tap into your inner Avril Lavigne. They make a super punk addition to your closet that'll keep your hands warm while you text your friends about that really cute person you just passed on the street. Give yourself a hand and bundle up so you can write your papers pain-free. For some simple and budget-friendly fingerless gloves, look to Urban Outfitters, which has some great options.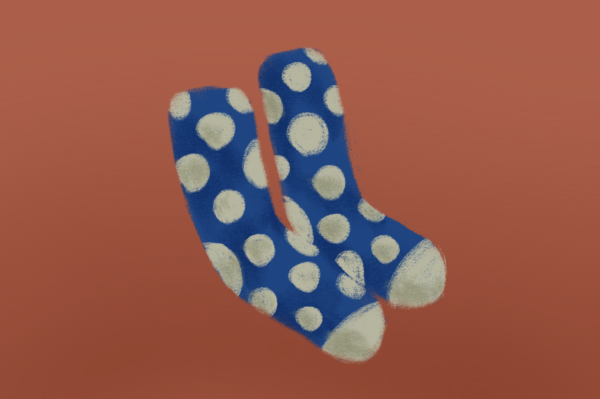 For a quick fix: 
Fun socks may just be the solution to an overly simple outfit. So, ditch those mass-produced Costco socks you've had since middle school and shop for some new ones this season. Whether they match your shirt for a more monochromatic look or contrast completely for a bold touch, socks are an unbelievably simple and casual addition. 
A pair of red crew socks can elevate your simple jeans and a sweater combination without much effort or space in your dorm dresser. Plus, you can't go wrong with sneakers and some classic ribbed colorful crew socks, and if you are wearing loafers or flats, you can try out a ruffled crew sock to add a delicate touch to any preppy look. To stay extra cozy, you could also opt for a fluffy sock, like this Plush Lush Sock, that'll soften up any outfit. These funky socks are bound to upgrade the outfit you haphazardly threw on at 7 a.m. with your eyes half shut and provide another layer to help brace any wind. Crossing your legs in class won't just be a sitting position anymore, but a fashion statement, accentuating your carefully chosen socks of the day. 
Contact Brianna Ly at [email protected].