The Master of Fine Arts program at The New School's Parsons School of Design presented its New York Fashion Week Spring/Summer 2024 collection "We Dem Kids" at the Brooklyn Museum on Sept. 11, featuring the designs of 15 fashion design graduate students.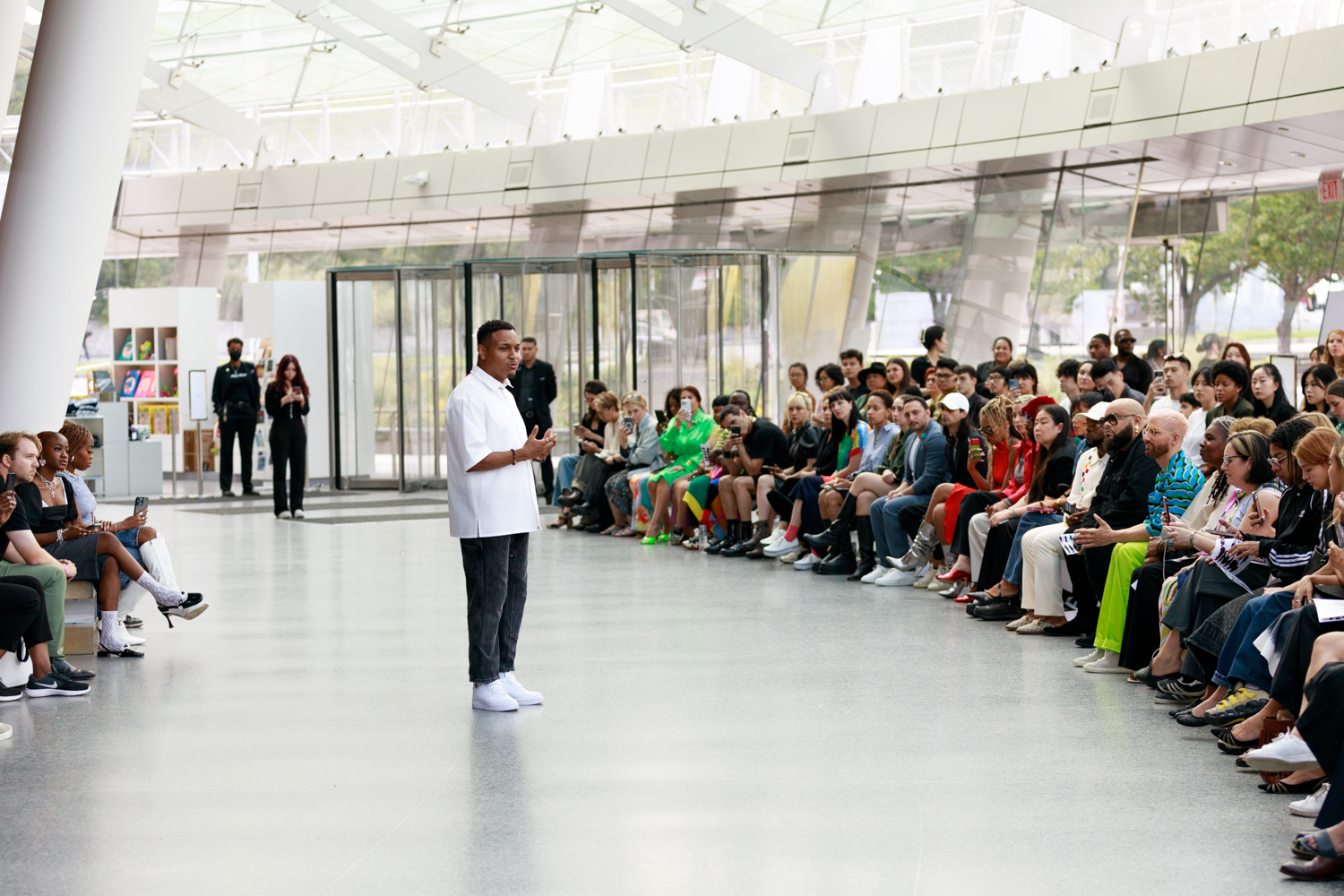 The show began with a spoken-word poem by Sean Slaughter. When Slaughter's poignant writing finished echoing through the venue, capturing the essence of "Dem Kids," the models began walking down the runway to music mixed by a live DJ and supported by a saxophone performance by Marvin Carter.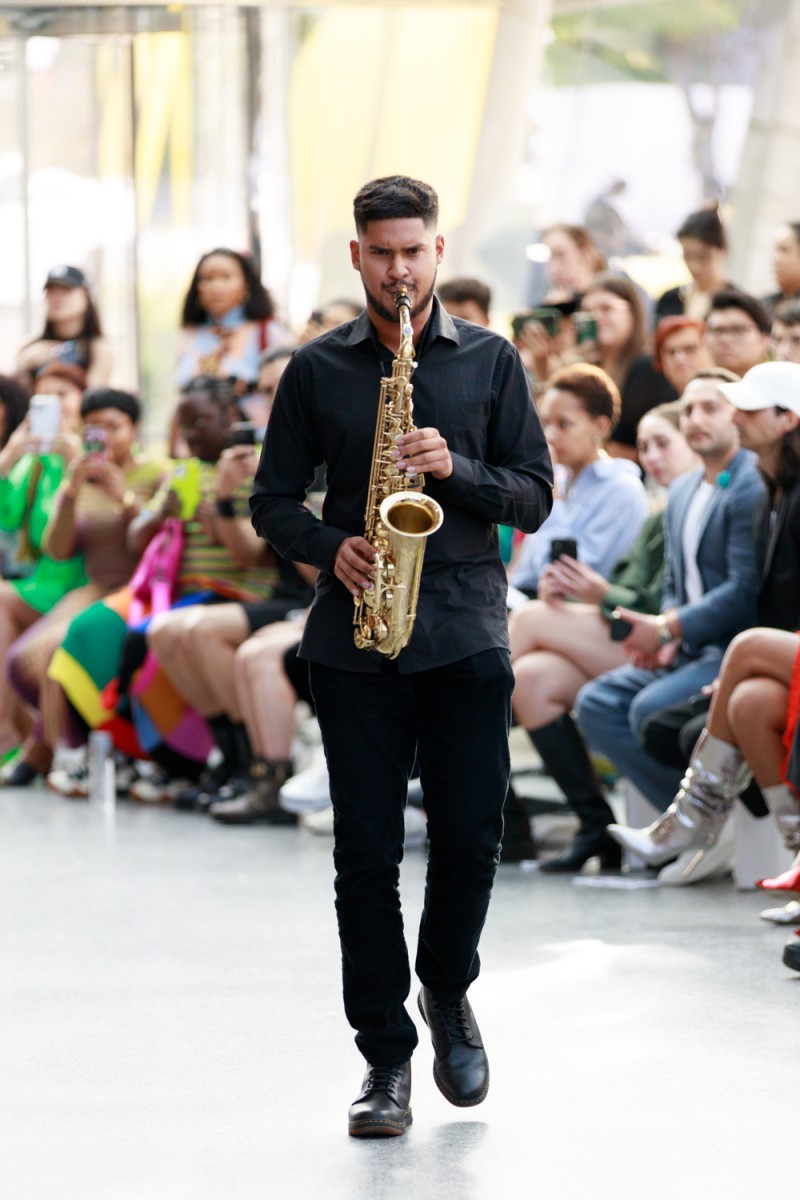 The show was ingeniously structured into three segments, each offering a profound glimpse into the minds of the graduating students. The first segment, "Heritage," explored the cultural and historical roots of the designs being presented. The second segment, "2113," looked into the future to envision a world a century ahead. The third segment, "Generational," celebrated the passage of time and interconnectivity between different eras of history.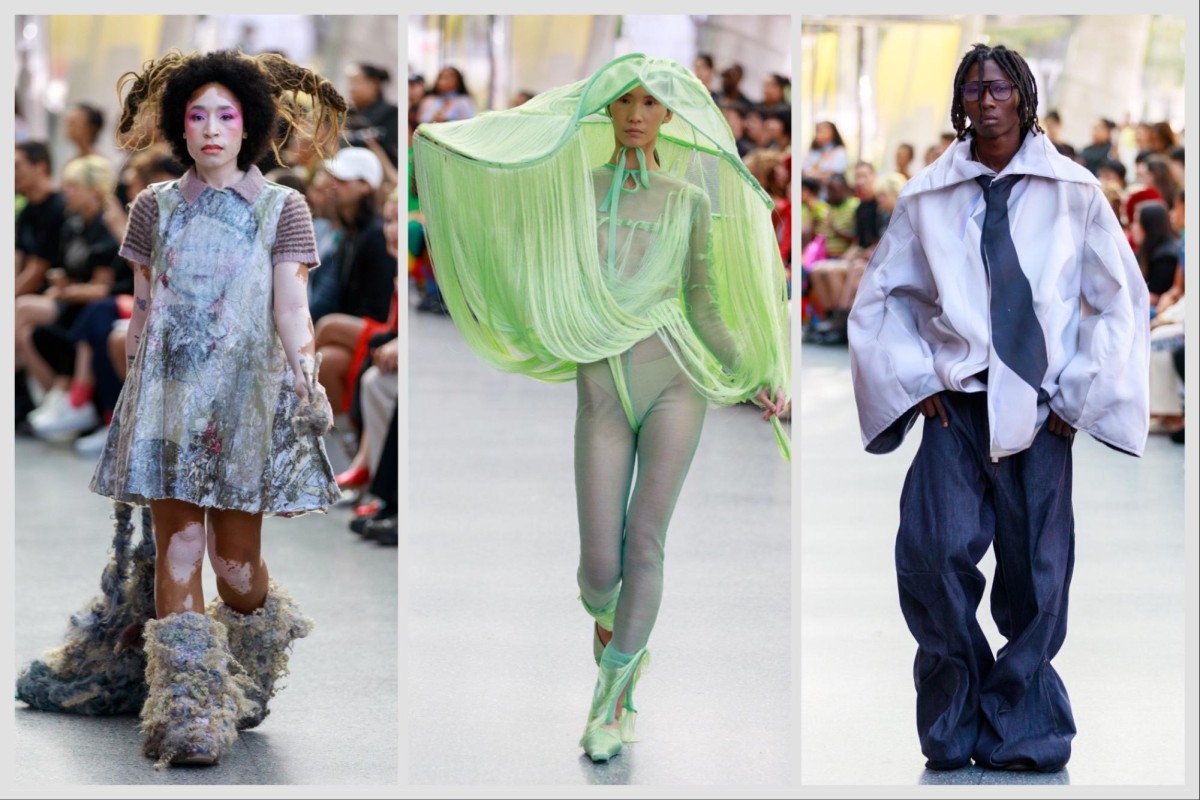 What became evident was the students' deep preoccupation with materials. They spent hours knitting, collaging and embroidering, reaffirming their commitment to rebuild society from the very threads that connect us. Experimental knits, bold collaged designs of unconventional materials, 3D-printed wearable cages and proportion-defying, inflatable outfits all challenged traditional notions.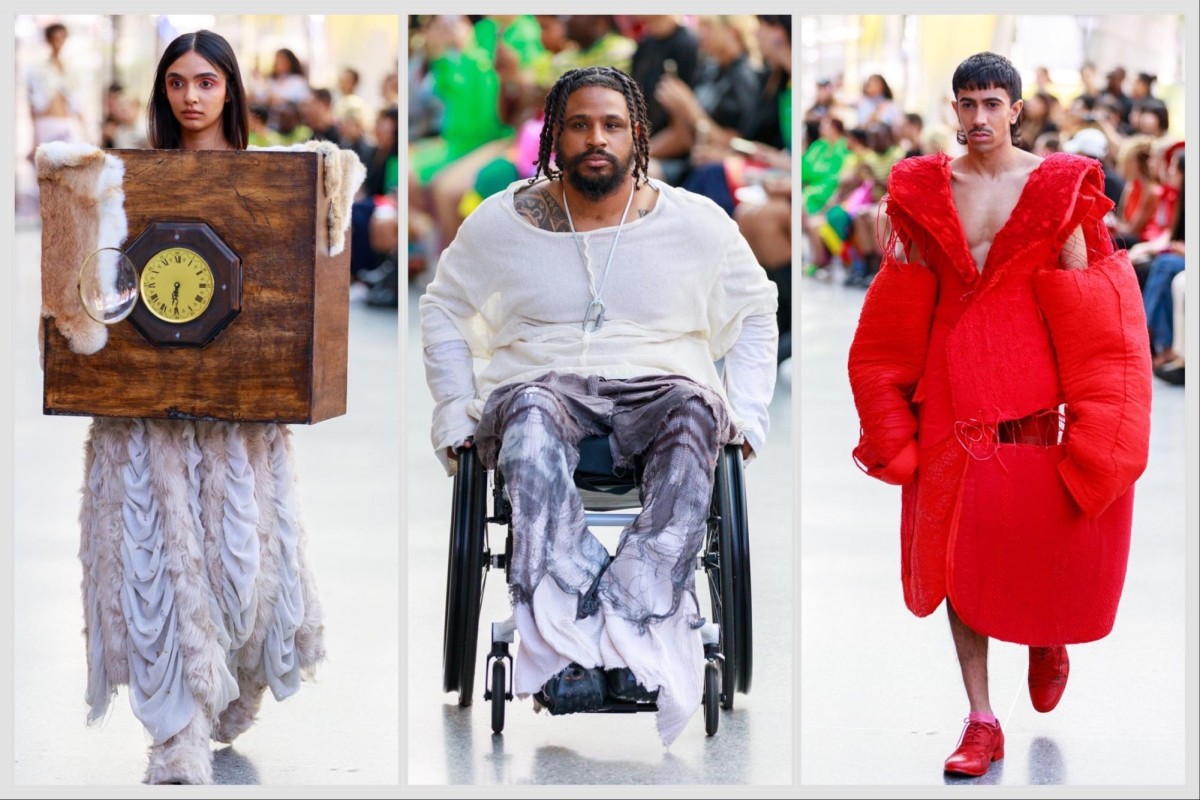 "It shows how this generation sees identity as something that is really meant to be taken out of context," Tai Beauchamp, a TV personality and entrepreneur who has attended the Parsons MFA shows since the 2000s, said. "It's so exciting to see that creativity."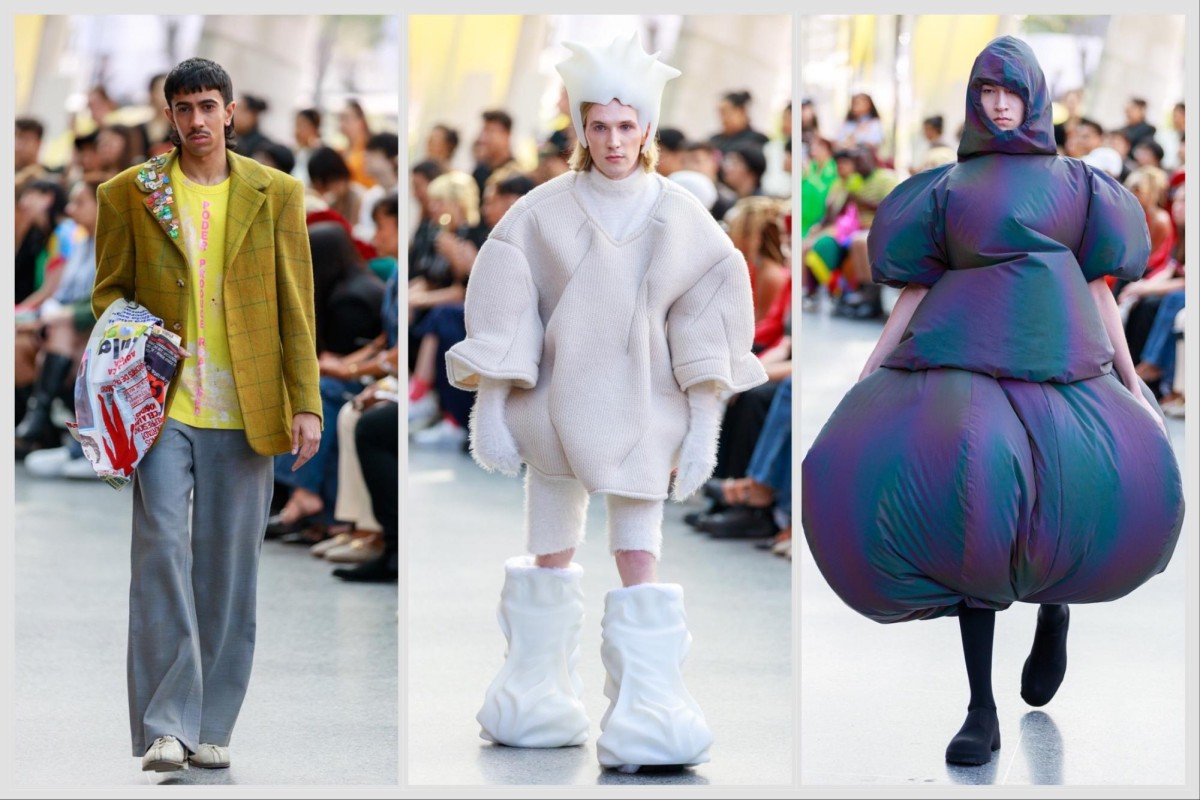 Designers Anna Roth, Chang Liu, Fabiola Soavelo, Hsiao-Han Kuo, Mel Corchando, Nan Jiang, Natsumi Aoki, Lorena Pipenco, Ren Haixi, Story, Siri, Sunny Ning, Yamil Arbaje, Ying Kong and Yu Gong showcased their own narratives through the works on the runway, providing the audience with a symphony of themes and stories.
The use of plaids and pleats lent themselves to an academic aesthetic, while the use of inflatables and 3D-printed designs created a theme of protection, and the use of thin knits hinted at the complexities of concealment and revelation. These graduate student designers created a collection of looks that don't represent any specific gender norms, even taking a step away from traditional fashion.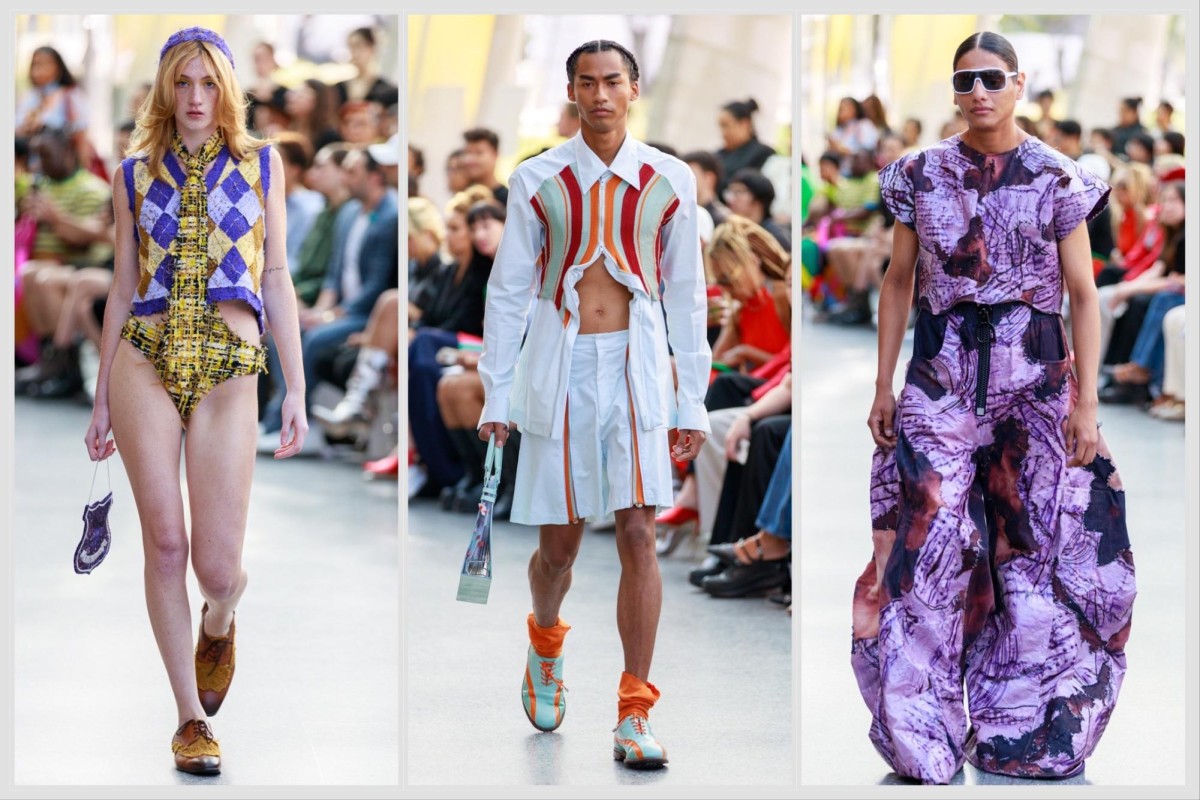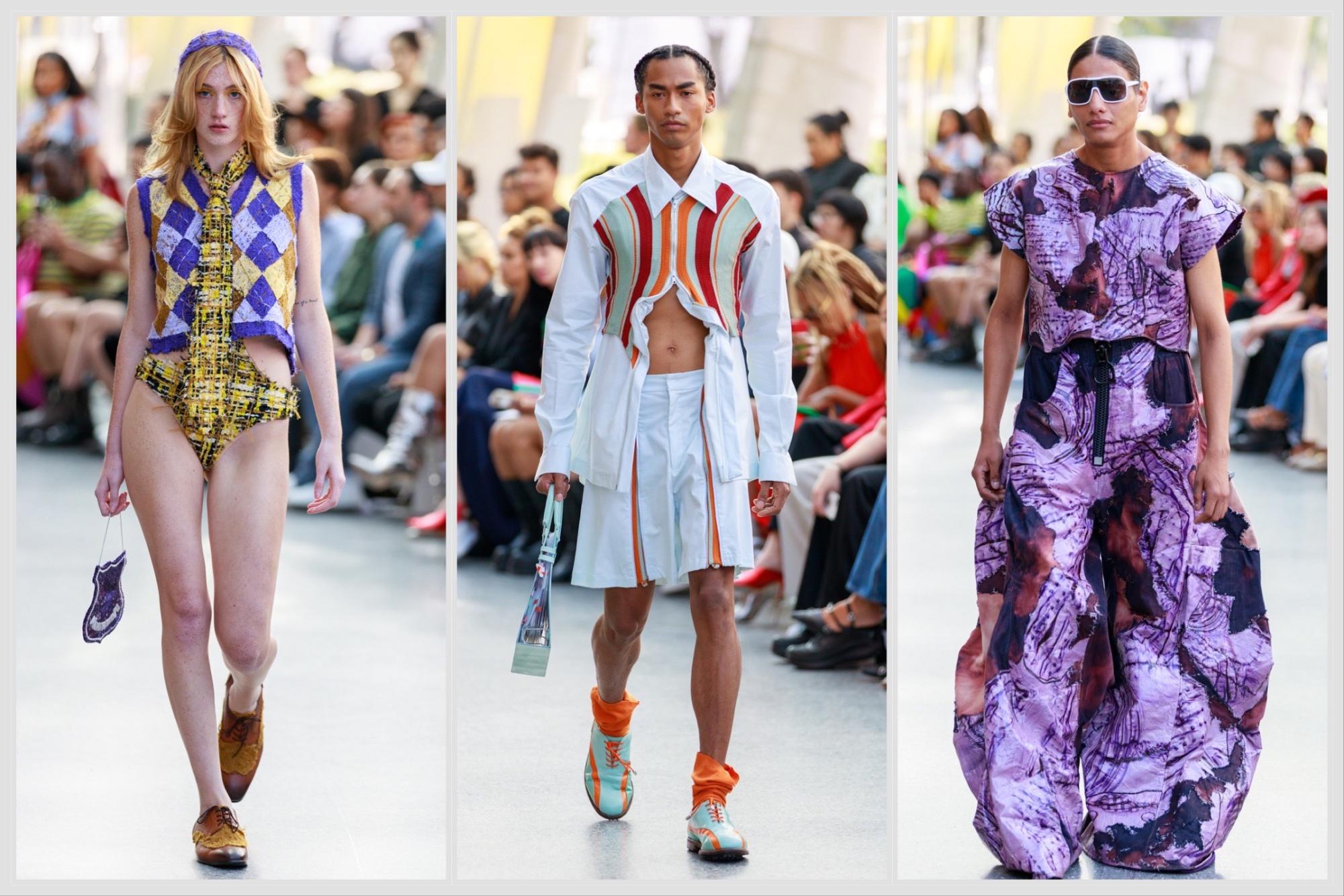 "What's also very clear is that this is a genderless world that we're living in," Beauchamp said. "For someone like me, who grew up in the '90s and in the early 2000s, it's revolutionary."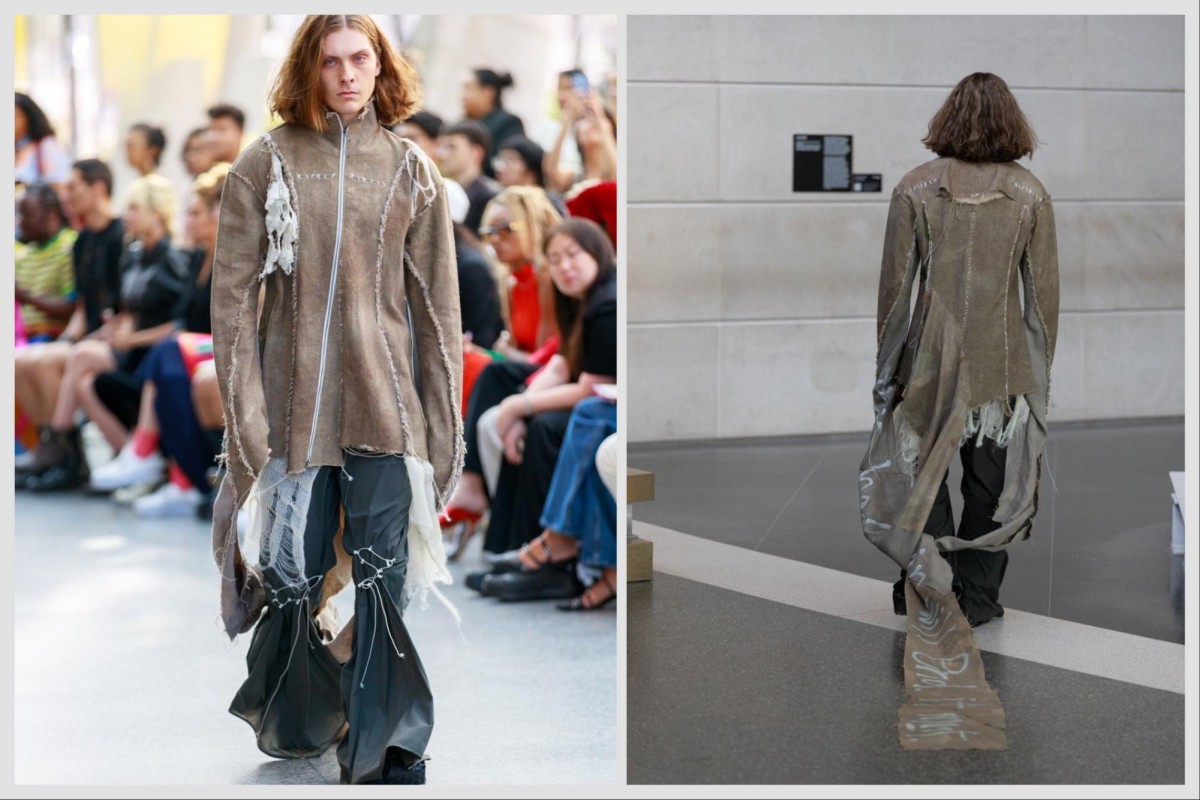 What set this collection apart was its departure from pieces easily envisioned on department store racks. At a time when commercialism dominates the fashion industry, these creations were exciting and inspiring. In a world that craves innovation and creativity, this collection, celebrating a new era, was a testament to the spirit of freedom and expression.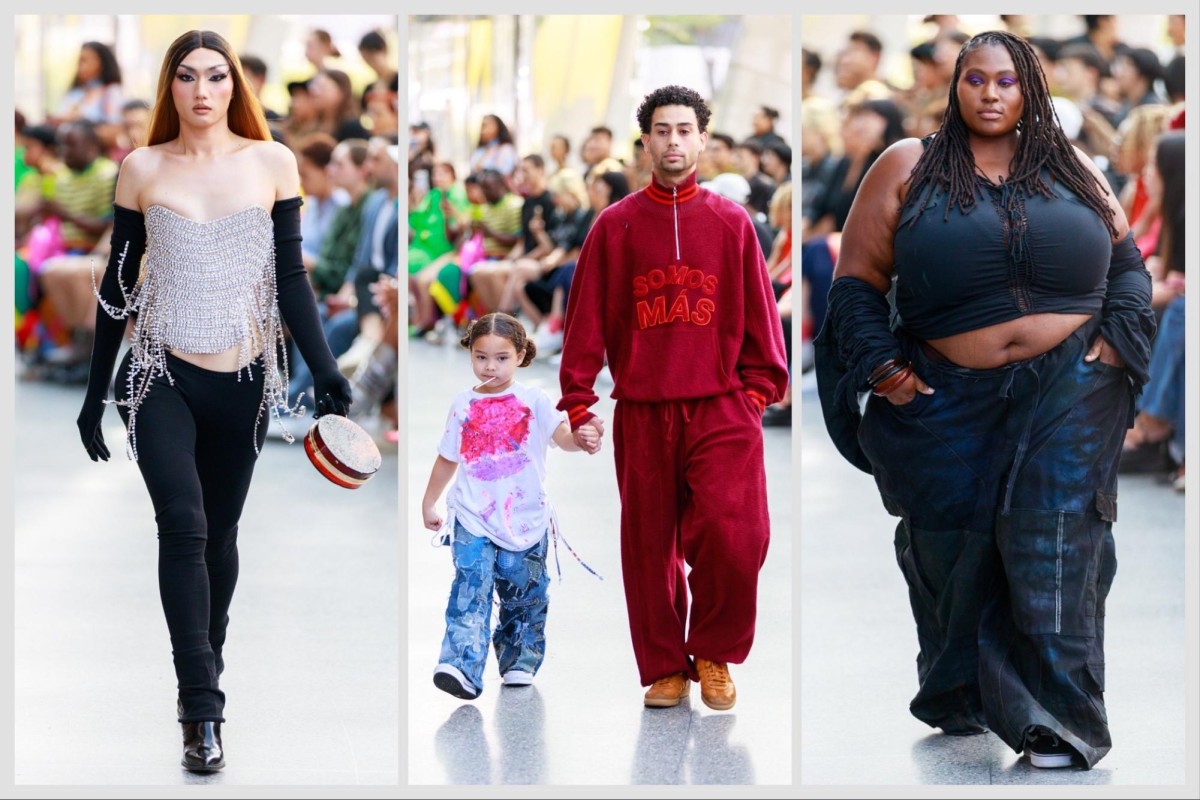 "They are a prime example of fashion not holding on to the boundaries in the world right now," Beauchamp said. "It's also incredibly refreshing to be at a show where there are young people of all abilities of all aesthetics rocking the designs and moving forward with it."
Contact Manasa Gudavalli at [email protected].